All Hail the New King of Major League Soccer, Zlatan Ibrahimovic
Zlatan Ibrahimovic has migrated again and this time, it's Major League Soccer in the United States. After a successful stint with Manchester united where he bagged 29 goals in 53 games, the Swede will now ply his trade with the Los Angeles Galaxy.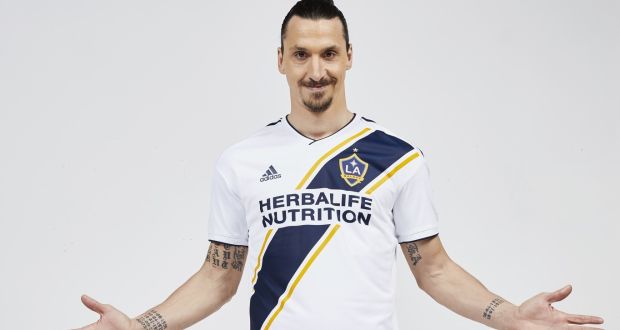 He is one of the most decorated players still in the game having claimed more than 30 major titles across spells in his native Sweden, the Netherlands, Italy, Spain, France and England, scoring a combined 421 goals.
Next stop: Los Angeles.

@Ibra_official ➡️ @LAGalaxy #zLAtan pic.twitter.com/S3yq6rBn6U

— Major League Soccer (@MLS) March 23, 2018
Ibrahimovic – a black-belt holder in Taekwondo, known for his confidence, skills, athleticism and general imposing physique on the game told a newspaper, "Dear Los Angeles, you're welcome" to further demonstrate the ego that has driven his illustrious career.
Stop following me @Ibra_official: first United, now MLS.???? Welcome to the @MLS my friend!???? pic.twitter.com/WkdrM7dpeX

— Bastian Schweinsteiger (@BSchweinsteiger) March 24, 2018
LA Galaxy have made a huge bargain with the acquisition of 'the king' if past achievements are anything to go by. He moved to Manchester United in the summer of 2016 at 35 years of age still on top of his game and in a few matches was a revered name at Old Trafford with #ZlatanTime trending and breaking records on twitter.
His response to perennial Red Devils legend Eric Cantona, saying, "I admire Cantona. And I heard what he said. But I won't be King of Manchester. I will be god of Manchester" went viral and quickly sent messages to doubters of his abilities to cope with the pace and physicality of the Premier League.
He went on to finish with 17 goals in 28 matches, helping United win three pieces of silverware (the Community Shield, the League Cup and Europa League) in what was a difficult 2016/2017 season where the Reds Devils finished sixth in the English top-flight.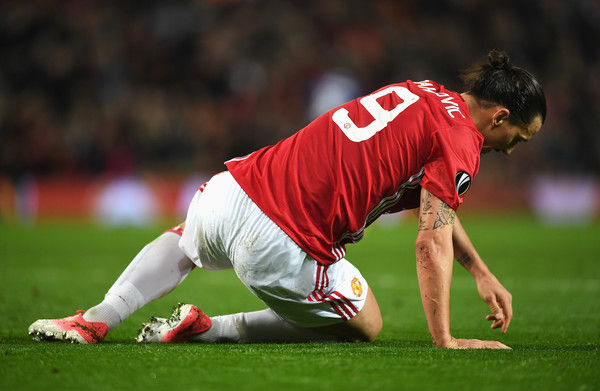 The turning point for Ibrahimovic saw him sustain a career threatening anterior cruciate ligament injury against Anderlecht during the Europa league quarterfinals. He had already scored five crucial goals – second highest in the competition, which helped Jose Mourinho's side conquer difficult opponents.
The world had thought that was the end of Zlatan, but he recovered rapidly and called himself a 'lion'. He wasn't able to get any significant game time in his second stint at Old Trafford due to recurring effects of the injury however the less physical nature of the MLS means that the 36-year old will be in top form once again.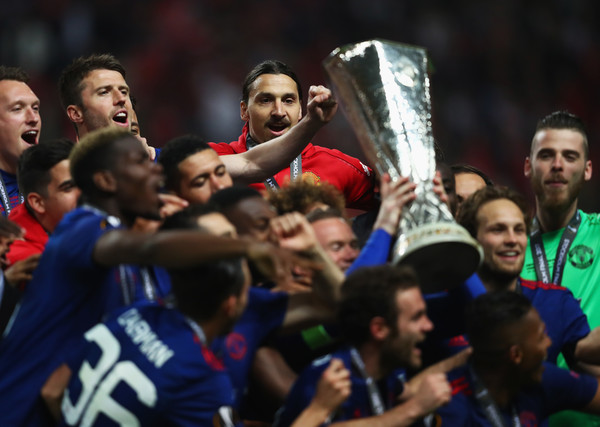 The big Swede follows other legends of the game such as David Beckham, Didier Drogba, Frank Lampard, Steven Gerrard, Thierry Henry, Ashley Cole, David Villa, etc to move to North America and this will certainly give a league – trying to gain global attention, a massive boost. Despite being sidelined for so long, Ibrahimovic was still among the top 10 highest selling shirts in the Premier League as at February 2018 according to sales by Sports Direct.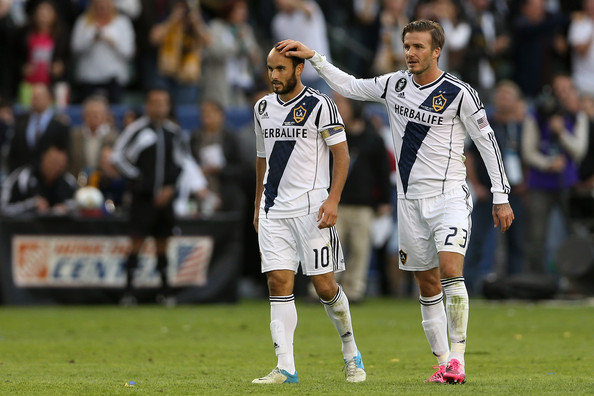 Such is the huge influence he wields.
Since the retirement of high profile players in Gerrard, Landon Donovan and Robbie Keane, LA Galaxy have fallen off the radar and failed to reach the highs that saw them claim the MLS Cup three times between 2011 and 2014.
Confirmed. @Ibra_official is a member of the #LAGalaxy: https://t.co/Z2gooaCdFi #zLAtan pic.twitter.com/sSr926OS0l

— LA Galaxy (@LAGalaxy) March 23, 2018
Ibra's presence will thus reignite those glory days.
What's more is that Zlatan's signing signifies that Galaxy have bragging rights in Los Angeles as the new Los Angeles FC franchise is already operating in the American top tier this year with experienced Mexican forward Carlos Vela in their ranks.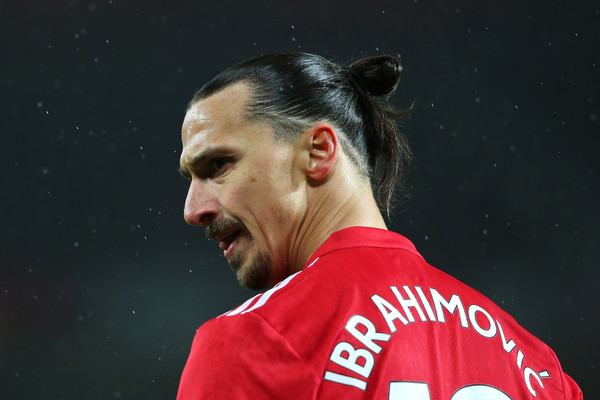 Los Angeles Galaxy and Major League Soccer as a whole have caught the Zlatan Ibrahimovic flavor and it's something they'll certainly savour a lot while he's around.
---
How do you see Zlatan making impact in the MLS? Share in the comment's box below?
Follow Dayo on Twitter: @gleeddee
Photo Credit: Getty Images and Major League Soccer