FC Barcelona: Expectations of a new season
It always feels good to have a new football season commence. For football enthusiasts, it enlivens the lull of having to go several weekends without cheering to spectacular goals after a previous season has ended.
The 2019/20 campaign begins for FC Barcelona with a rare Friday fixture (August 16, 2019) against Athletic Bilbao at the new San Mames, and fans are waiting to see how well Los Cules have recovered from the disappointments of the last two seasons.
???????? Today's winners! ???? Say cheese! #ForçaBarça ???????? pic.twitter.com/fPpsV0g0KL

— FC Barcelona (@FCBarcelona) August 13, 2019
So what should we expect?
Speaking just before the Joan Gamper Trophy victory over Arsenal, team captain Lionel Messi succinctly puts it this way: "Barcelona will fight to win everything again."
What a warm welcome into season 19/20 at our Camp Nou. Thank you Culés – you're great! ???????? pic.twitter.com/vYwaU79qN0

— Marc ter Stegen (@mterstegen1) August 5, 2019
Yes, expectations are always high at Barcelona. Messi has been leading the charge to conquer Europe once again, but that has not materialized after the team surrendered huge first leg advantages against AS Roma and Liverpool, within the space of a year.
The club's management wants to have Messi on a lifetime contract, and only time will tell if the renewal of La Pulga Atomica's contract will go as planned. There is no gain saying that it would be a fine thing to have Messi at the Camp Nou for the remainder of his active football career.
A team with Messi is always better!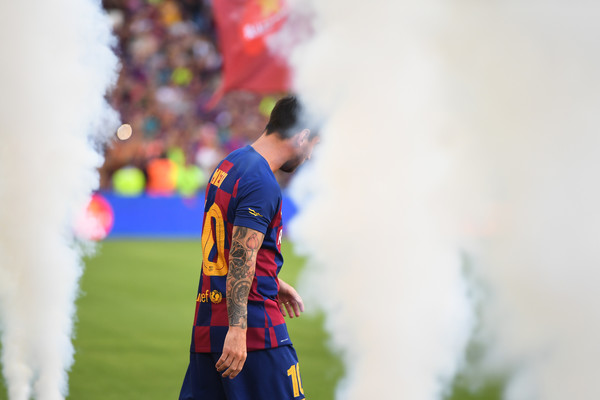 In addition, there is the matter of the possible return of Neymar Jr., the player who left Barca for PSG two years ago. The talented Brazilian has found himself in a quagmire involving a club that is resigned to letting him leave only at a substantial price and another that won't pay a hefty sum to have him back. There is no doubt that his chancy return would give Barca the best attacking quartet on the planet.
Hopefully the situation is resolved as soon as possible.
???? [Onda Cero] | Barcelona negotiated with PSG today for the first time where names and quantities were placed on the table

???? PSG opened with a demand for €250 million and that was impossible for Barça pic.twitter.com/3zvVUrRYgh

— BarçaTimes (@BarcaTimes) August 13, 2019
While keeping an eye on that development, the fans will expect new signings, Frenkie de Jong (Ajax, midfielder), Antoine Griezmann (Atletico Madrid, striker), Neto Murara (Valencia, goalkeeper) and Junior Firpo (Real Betis, defender) to justify their inclusion in the team and help in the pursuit of a treble.
Blaugrana fans will expect these new arrivals to help the club lift another Uefa Champions League title, the one trophy they are obsessed about after not winning it in four years. Failure to do this will definitely see the end of coach Ernesto Valverde, who avoided the sack by a hair's breadth after the throes of last season.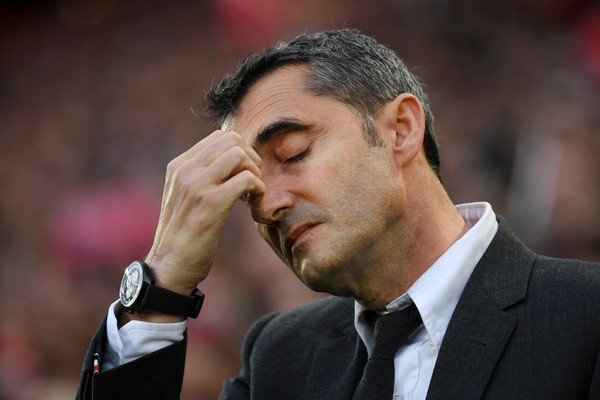 The quest for the elusive Champions League title has led to player purchases worth €243 million, and this time, there is no room for errors.
Despite the La Liga title being a recurring decimal at Barca (eight titles in the last 11 years), they will want to win it again to prove to critics that it can fend off the challenges of its closest contenders – the two Madrid clubs (Atletico Madrid and Real Madrid), who have also re-stocked their squads adequately to mount a formidable challenge.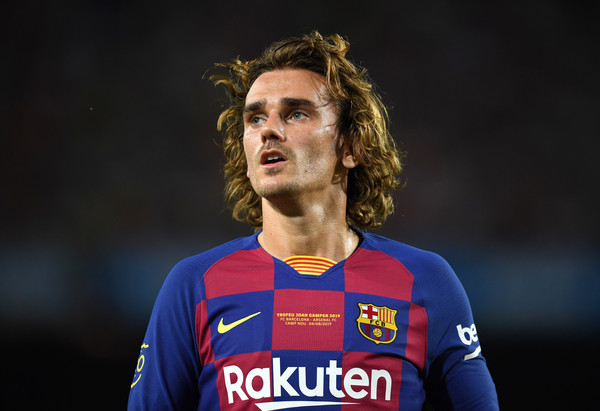 Another expectation for the new season is the continuation of the Espai Barca project – the construction project that will give the Camp Nou a tremendous facelift and make it "the best sporting complex in the world in the centre of a great city". This project commenced in the 2017/18 season and will end in the 2021/22 season.
By the time its finished, the Camp Nou will have 105,000 seats which will provide a great viewing experience for spectators wherever they are seated. There will be sheltered roofing for all seats, new restaurants, elevators and escalators, underground parking for 3,500 people and perimeter ringing. This project is exciting as it signifies the intention of the board of FC Barcelona to take the club to even greater heights.
I want to thank the fans for the warm welcome. It was amazing to play my first minutes in the Camp Nou. Let's fight together for more trophies this season. ????❤️ #viscabarca pic.twitter.com/Rv5L7pIumf

— Frenkie de Jong (@DeJongFrenkie21) August 5, 2019
The Camp Nou is already Spain and Europe's largest stadium, with only two other stadia having larger capacities than it in the world. With the expansion, the Camp Nou will move to second on the list and will provide excellent, world-class facilities for local and visiting fans.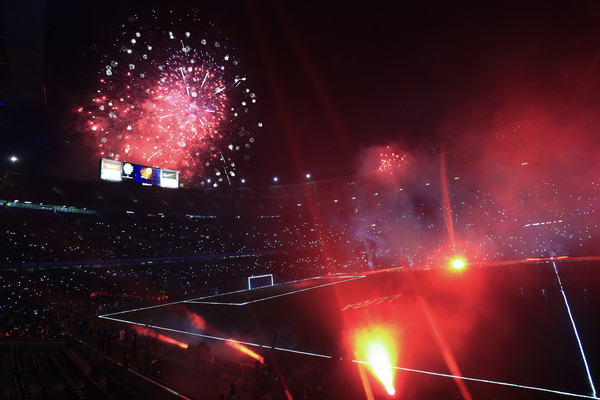 On a lighter note, we should expect some members of the team to become parents for the very first time. Daniela Jehle and Coral Simanovich, the wives of Marc-Andre ter Stegen and Sergi Roberto respectively, are expecting. The feeling of impending fatherhood will affect these men, but we expect their best performances nonetheless. This is wishing them safe deliveries.
May the incoming season be another treble-winning one.
---
What do you expect from Barcelona this season? Drop it in the comments section below.
Follow Akin on Twitter: @mac_akin_ajayi
Photo Credit: Getty Images