It's hard to discredit the dominance of FC Barcelona between 2008 and 2012 to Pep Guardiola who won an unprecedented 14 major titles. There's been an unending debate that the Catalan tactician met an established team on ground which paved the way for the supposedly easy success. This was the same talk when he moved to Bayern Munich in 2013 where he claimed seven titles in three years.
Moving to Manchester City in the summer of 2016 was seen as the biggest challenge for the former Spain international as the Premier League is seen as arguably the most competitive in the world and very unpredictable. This would ensure Guardiola didn't have an easy ride and so it proved to be.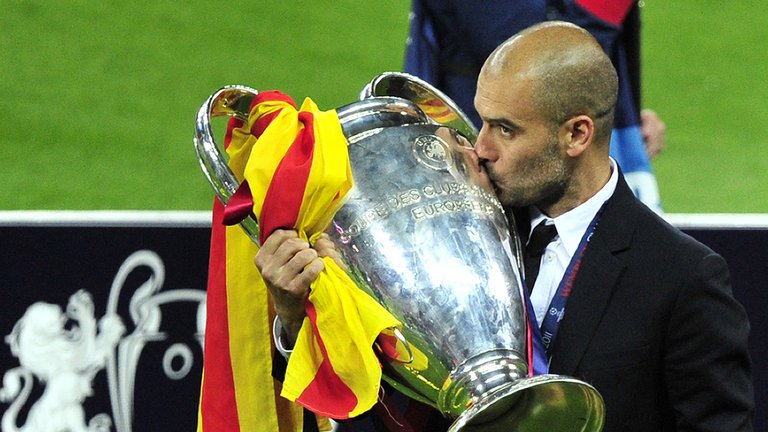 Though City started the 2016/2017 season in fine fashion, they could not sustain it and ultimately finished in third place with Pep going trophyless for the first time in his senior managerial career.
He didn't have his desired team and let go of big names like Pablo Zabaleta, Bakary Sagna, Gael Clichy, Aleksandar Kolarov, among others. This clearout was similar to his early stint at Barcelona where high profile players like Ronaldinho, Deco and Ginaluca Zambrotta were all axed.
18 – Manchester City have already won as many Premier League games this season (18 of 19) as Manchester United did in the whole of 2016-17 (18 of 38). Parked. pic.twitter.com/GNL7TRyE6g

— OptaJoe (@OptaJoe) December 23, 2017
Ahead of the 2017/2018 campaign, Pep spent in excess of £200 million on new recruits and while there were initial question marks about how these names would perform, they have all gelled in and the result is City having an insurmountable lead at the top.
Indeed so efficient have City been that they have only dropped points once all season which was against Everton back in August. Since then, they've won every single game including against all the potential top five title contenders – (Arsenal, Chelsea, Liverpool, Manchester United and Tottenham Hotspur), in commanding manner.
18 wins from 19 games, 60 goals scored (the highest), 12 goals conceded (the least) 55 points gained out of a possible 57, no team in Premier League history has gone into Christmas this dominant and it's all happened because of Pep Guardiola.
100 – Manchester City have become the first English team to score 100 top-flight league goals in a calendar year since Liverpool in 1982 (106). Superb. pic.twitter.com/FJGpa6u5nw

— OptaJoe (@OptaJoe) December 23, 2017
There simply doesn't seem to be anything or anyone that can stop Manchester City at the moment from claiming their third league title in five years.
It has to be noted that not everything has gone smoothly for the Sky Blues. There was a period they had to struggle for wins, leaving it late. This happened thrice in a row against Huddersfield Town, Southampton and West Ham United – all ending 2-1. This shows they've developed the attitude to never give up which will be very much needed in the second half of the season.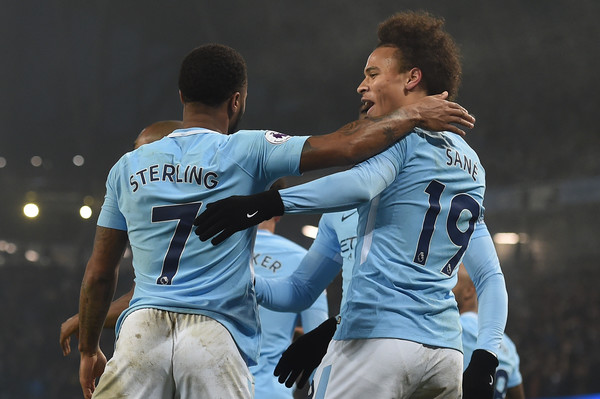 Indeed such would be needed because the months of February till the end of the season will see a congestion of fixtures with the FA Cup kicking off in January and continued participation in the Uefa Champions League.
Pep will need to have his freshest squad available and might have to rotate to achieve this. He has actually done that this term and it's worked perfectly. Sergio Aguero has been interchanged with Gabriel Jesus a number of times and results keep coming.
What's more is that players on the fringes have performed when given rear opportunities. Bernardo Silva and Danilo – who cost big money from Monaco and Real Madrid respectively in the summer, have delivered. Out-of-favour players like Yaya Toure and Eliaquim Mangala have equally done likewise.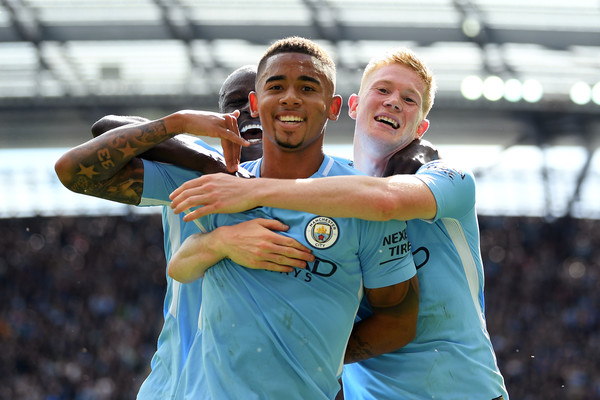 Some players have been played entirely out of position like central midfielder Fabian Delph who has been shifted at left-back since the impressive £52million man Benjamin Mendy suffered an Anterior Cruciate Ligament injury in September. The former Aston Villa man has made that position his own since then.
There are still question marks about Man City's chances in the Champions League though. Guardiola has not lifted the trophy since 2011 and could only go as far as the last 16 last term, losing 6-6 on aggregate to Monaco via away goals. However having taken command of Group F this term – doing an impressive double over high-flying Napoli, there are better prospects this time around.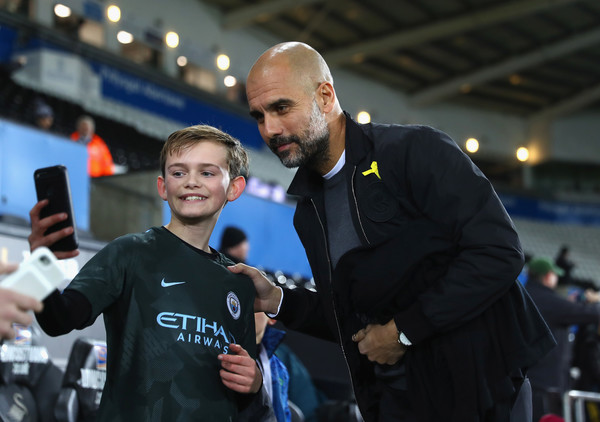 One of the things that is peculiar about Pep Guardiola is standing to his philosophy regardless of the criticism. Many had argued that his possession-based tactics won't be effective in the Premier League but having brushed aside every team so far bar Everton, there's very little to argue about in saying he's the real deal.
City are away to Newcastle United later tonight, holding a massive 12-point lead at top ahead of rivals Manchester United which will prove difficult to overturn. Even if the Citizens crumble which no one is expecting, Guardiola has made his statement and has nothing to prove to anyone about his quality and methods.
---
What are your thoughts on Manchester City's dominant form this season? Kindly share in the comments box below.
Photo Credit: Getty Images