The 2008/2009 season took the football world by storm when Pep Guardiola who was previously Barcelona B's coach became the senior team coach. In an instant Barcelona swept everyone aside with 'tiki-taka'. Barcelona was ruthless when on the ball. Ball glued to their feet, you hardly can retake possession. Having the best midfield that spilled into the Spanish national team and a reborn Lionel Messi was a definition of domination that no team had an answer to, well maybe except Chelsea. Teams tried all the tactics on how to try and stop these 'possession gurus' but there seemed to be no way out. Barcelona had a particular pattern so it made them predictable but how to stop this talented predictable team was the problem. The answer teams have to stopping Barcelona has started working out well especially in the Champions League.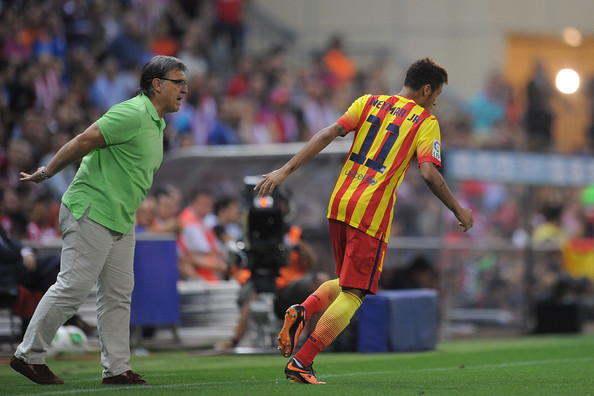 The key to overcoming Barcelona is being organised just as they are. When you have the possession and chances, don't waste it, take opportunity of it because it might not come again. Take advantage of set pieces and let the defence be tight and focused. If teams did this week in week out, Barcelona would be a mere team unfortunately that is not the case. Some teams have fear for them and it is seen when defenders shut up and give Messi and co space to do their thing. Messi is the last person you would want to give space because he is arguably the best finisher on the planet.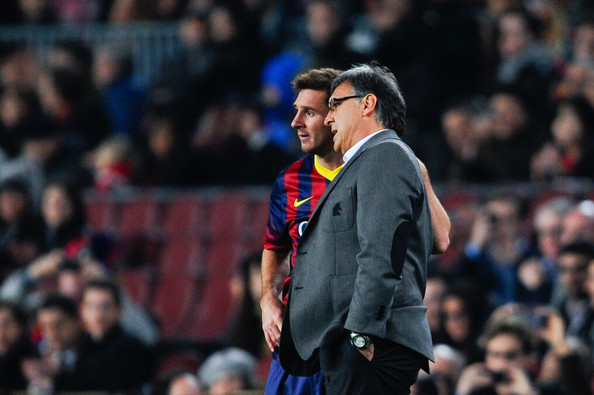 Barcelona needs more options in tactics. They cannot just pass the ball for 90 minutes. When teams like Chelsea play ultra-defensive tactics, it becomes difficult for Barcelona to penetrate into the box with passing. Instead of trying to pass into the box when you know you will be tamed, you cross the ball, take a shot from outside the box and utilise set pieces. Barcelona never attempts these things when under pressure and it has cost them. Being predictable means there is no surprise and when there is no surprise it's as good as saying you are easy prey. Military can't stick to the same tactics in war. They need to change constantly to surprise and confuse the enemy. Barcelona has a small squad and need some reinforcements to expand the team. Injury has plagued the team this season and there have not been good replacements especially in defence where Barcelona has been exposed many times. The presence of predominantly short players has made teams with tall and physical players to have an edge over Barcelona. Barcelona needs height in the team. Having height will make aerial challenges and set pieces effective. It was the height and physical presence of Bayern Munich that gave them a resounding 7-0 aggregate win over Barcelona in the champions league semifinal last season. Something no one would have imagined. Barcelona has not had a victory against Atletico Madrid this season. Though majority has been draws, Atletico have been welled organised against them and such has paid off for Atletico. Lionel who has been at the heart of Barcelona's dominance has been overused. He needs to take a break. He is not machine but human. He has played so much this season even with his injury. He needs a time out. His battle with Ronaldo doesn't need to intensify. Messi has the edge and is more successful. He is reportedly not happy and has not played his best in a few matches.
Martino just needs time to work things out. In truth he has added a new dimension to Barcelona's game play. Barcelona now has more options in tactics. They take shots from outside the 18 yard box. Messi has done that a couple of time this season to my amazement. The ball has been crossed more often leading to likes of Neymar, Pedro, Pique scoring with their heads. Set pieces too have been a bit utilised. This gives the sign that Barcelona is becoming a better team rather than a predictable team. They are more fun to watch since options are available. In Messi's absence, Barcelona became a free scoring team as Fabregas, Alexis, Neymar and Pedro all banged in hat trick of goals. This was unusual of the team. Under Pep, if Messi was not available, that meant trouble for Barcelona.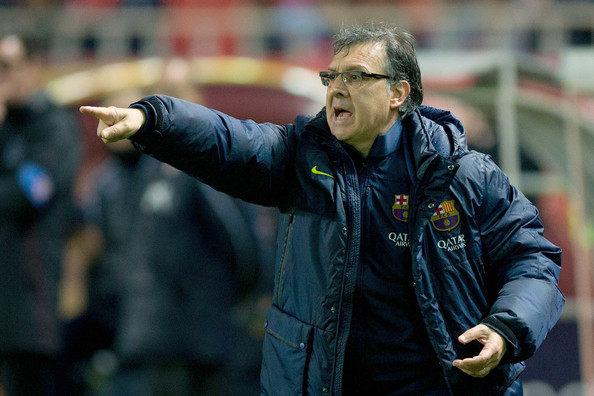 If Martino leaves, getting another coach would be a headache. They will have to choose between picking someone from within Camp Nou or someone who had been involved in the Camp Nou setup but left to further his managerial career such as Luis Enrique. They have the option of hiring a Spanish manager too such as Ernesto Valverde or another Latin based coach. Then there is the option of going out of Spain and the Latin world in getting an European coach such as Jurgen Klopp. These managers might not want to come to Barcelona because of the pressure of leading such a big club. They have commitments to their present clubs and might want to oversee the clubs achieve their objectives. Either way, getting a new coach won't be easy.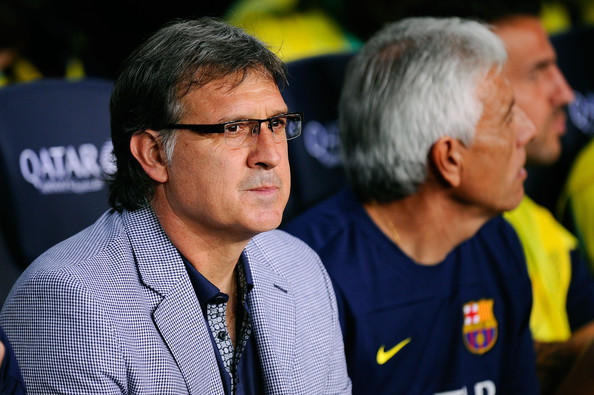 Gerardo Martino should stay and prove what he has started at the club. All that is needed is for Martino to make the right acquisitions and let the team gel with his new approach and in good time Barcelona will be as dominant as the Pep era.