Keshi's exclusion of Uche probably justified
Ever since Super Eagles coach Stephen Keshi revealed that Ikechukwu Uche had been excluded from the World Cup squad going to Brazil, there has been quite an amount of public outcry. Keshi's reason for Uche's exclusion was his lack of respect for teammates and discipline. Keshi was quoted saying to MTN Football, "His problem is that he wants to dictate how we play in the Super Eagles; he wants to tell us the system we're playing is not good". It's worth noting that the issue of discipline has been a problem with Super Eagle players over the years. Many of the players do not show dedication and commitment to call-ups hence the downfall of the eagles over the years. It doesn't seem as if the players called up see it as joy to wear the famed green shirts and shorts of Nigeria. Because they live a better life in Europe and elsewhere, they disregard call-ups from the coach, behave anyhow in the training camps and they eventually play woefully in the important matches. This can be said of players like Okocha, Kanu, Martins, Yobo, Yakubu, Odemwingie and many others. They disrespect the country but in their various clubs they do not do such. Why is that the case? Isn't there joy in pulling on the shirts of your country? Lionel Messi and Cristiano Ronaldo are the best players in the world but they never disrespect national team call-ups or misbehave in camps and why is that? Because there is pride at stake, there are records to be broken so their names can be put in the history books. Nigerians are less concerned about that and it's a shame. Fame and fortune has taken over the beauty of playing for the national team. Gone are the days when the likes of Segun Odegbami, Peter Rufai, Rashidi Yekini and the likes played their hearts out for the country. Money was not the reason for playing but the fact they are pulling shirts on for the country was a thing of pride. Unfortunately that is not the case today. It is all about fame and the money.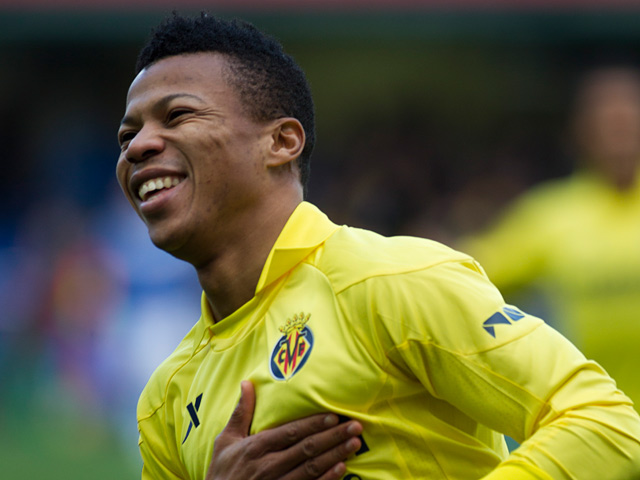 Since Keshi took over as head coach of the eagles in 2011, he has transformed the team to an entire new level that has been so noticeable and such has brought the desired results that place Nigeria at the forefront of African football especially with the AFCON 2013 triumph. Keshi is a disciplinarian. He has been able bring strict rules such as players not wearing studs on their ears to training and not turning up late for training. He also expects good conduct or behavior from players in the form of respect to all players and coaching stuff, non-use of abusive language and violence among other measures he has taken. This has worked so well as most of the players now behave well in training camps. Those who failed to abide have been axed such as Yobo and Odemwingie. Uche might have been sensational for Villarreal this season but bad conduct does not merit a place in the Super Eagles. Some have said that if Keshi had players like Osvaldo, Balotelli and Barton in the eagles team would he axe them? Of course he will. Osvaldo and Barton are not regulars for their national teams because of their conduct. Balotelli is gradually getting well behaved. People should realize that there are codes of conduct in the big national teams. Any form of indiscipline or even a scandal can axe a player. Daniele De Rossi was dropped by Italy coach Cesare Prandelli after he got sent off in a Serie A. This was due to the fact that De Rossi had cumulated about 4 suspensions in the league. Let's not forget the John Terry affair scandal that stripped him of his England captain's armband. There has got to be discipline. The fact you are the most important player doesn't give room to do anyhow. If Uche did have disrespect, he should be excluded from the team so that others can learn. If such measures are not taken, others will follow suit and have indiscipline.
It's not a cause for alarm if Uche is excluded from the World Cup squad because Keshi will find a good replacement. Since Keshi took over, he has had the habit of picking players that have not been heard of. This means Keshi has a very extensive scouting network. He has selected players from the Nigerian Premier League and blended them with the foreign based players and they have excelled. Sunday Mba former Warri Wolves player at the time of his selection is an example of how the home based players have excelled for the eagles. Keshi goes for unknown foreign based players too. The likes of Yakubu, Martins who are known and well established are probably now history. Emenike was an unknown player before his selection from Keshi and he has become popular now. Keshi is maintaining a high level of discipline in the team so all those who think because they have earned their millions can misbehave are mistaken. Keshi will go for those who are ready to see a chance to play for Nigeria as a thing of pride such as the home based players. Getting to play against Argentina will thrill a home based player because he will travel out of the country and get to see players like Messi whom he probably idolised as a kid. This will give such players the motivation to play at their best compared to a player like Mikel who has seen Messi personally over a thousand times hence the pride and the lax attitude when playing. Keshi has done a tremendous job for the eagles so far. In fact I name him 'Nigeria's Alex Ferguson'. Ferguson was an authority on his own that people respected. Players knew they were in trouble if they got his 'hairdryer treatment'. Such was Fergie's strict approach that key players like Beckham, Stam, Van Nistelrooy, Paul Ince, Roy Keane, Mark Hughes among others left the club because Ferguson could not tolerate their habits for certain reasons. Fergie's strict approach is what made Manchester United the dominant force in England and Europe for the past two decades. Therefore people should not be disheartened by Uche's exclusion. It is probably for the best reason and a capable replacement will be made from Keshi's extensive pool of uncapped but promising and determined players.