Nelson Mandela's life and the impacts he made are of course common knowledge. A little less renowned, however, is the true extent of his involvement in sporting events and public relations over the years. While his appearances at the conclusion of South Africa's World Cups in 1995 (rugby union) and 2010 (football) are as legendary as his political journeys, Mandela wined and dined with sporting icons across a host of events and disciplines all around the globe. This is a pick of 10 great Nelson Mandela sporting moments.
RIP Nelson Mandela, 1918-2013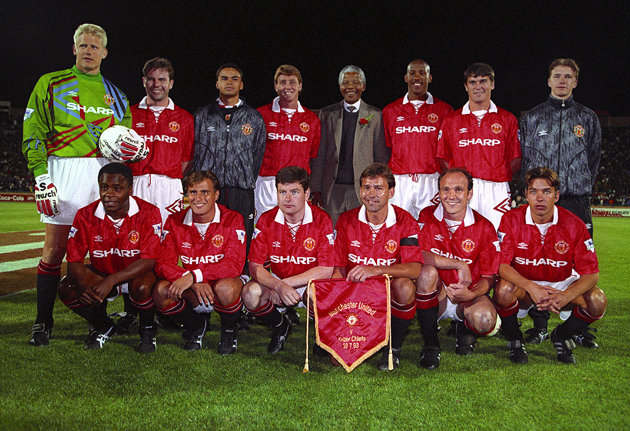 1993: Mandela poses with Manchester United ahead of their friendly contest with Kaizer Chiefs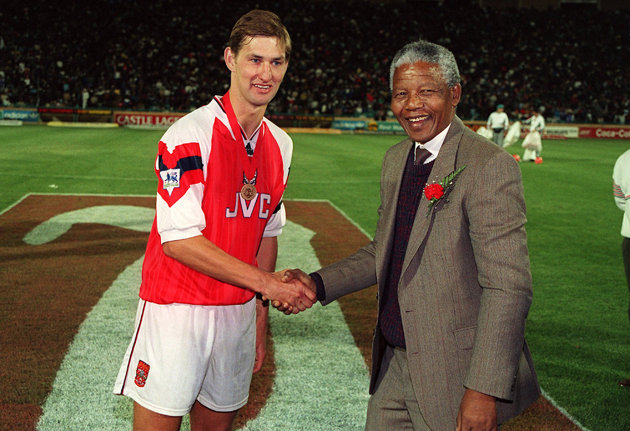 1993: Shaking hands with Tony Adams before Arsenal's FA Cup quarter-final against Newcastle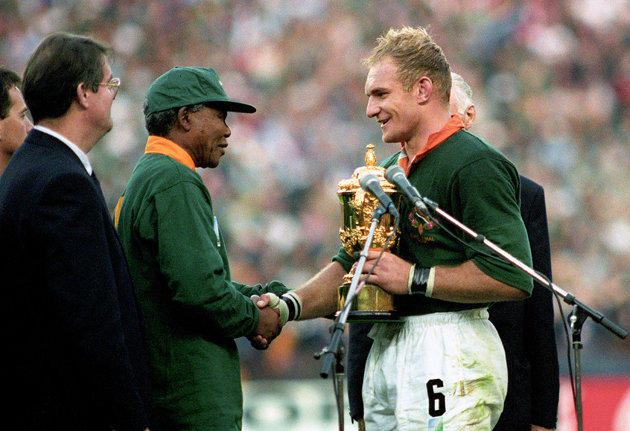 1995: Presenting the Webb Ellis trophy to South African skipper Francois Pienaar after a successful home World Cup effort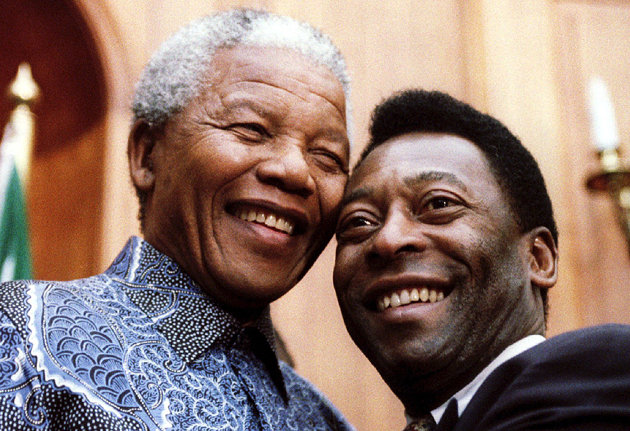 1995: Meeting with football icon Pele to discuss plans for a Brazil v South Africa exhibition match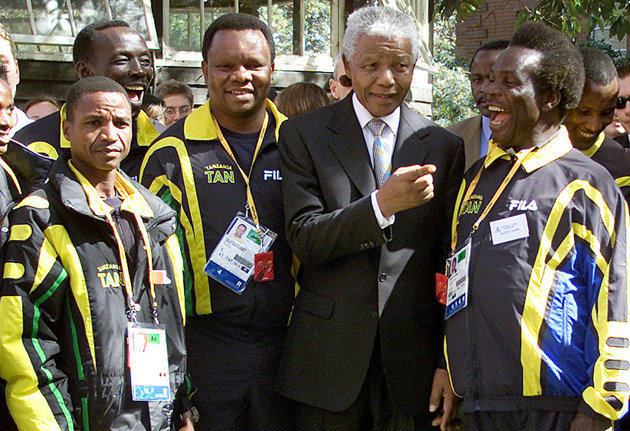 2000: Talking to members of the Tanzania Olympic contingent during a pre-Sydney Games tour of Australia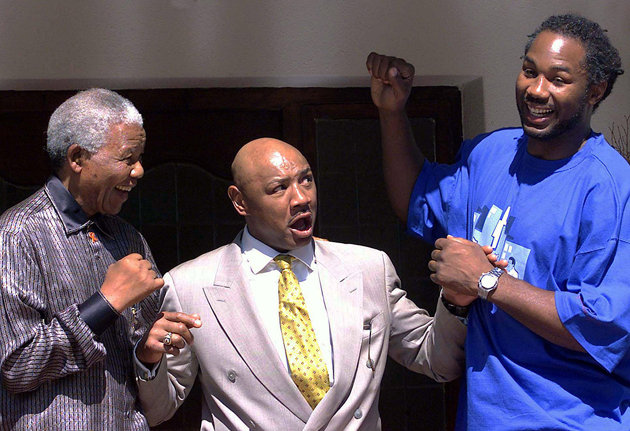 2001: 'Marvelous' Marvin Hagler 'holds back' fellow boxer Lennox Lewis and Madiba.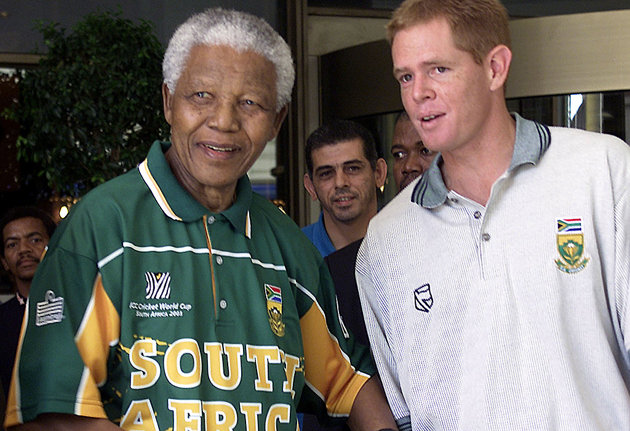 2002: With then-South African cricket captain Shaun Pollock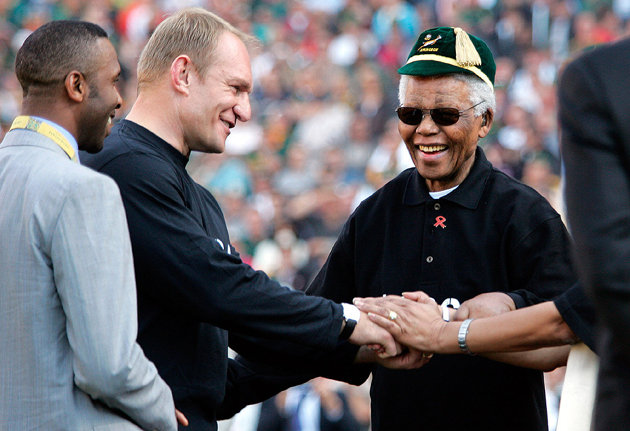 2005: Pienaar and Lucas Radebe with Nelson at the Mandela Challenge Plate at Ellis Park Stadium, a decade on from South Africa's Rubgy World Cup win.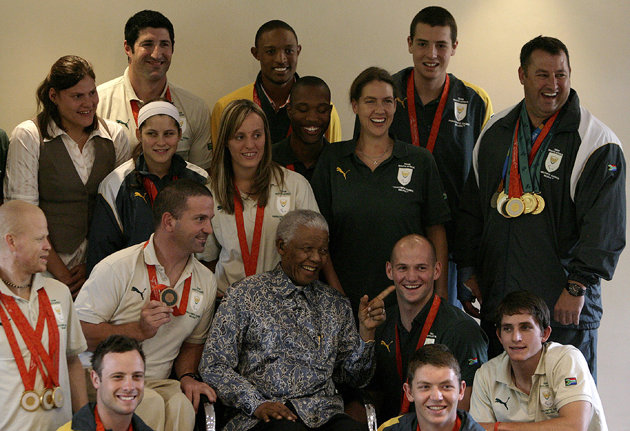 2008: Sharing a joke with South Africa's medal-winning Paralympians after the Beijing Games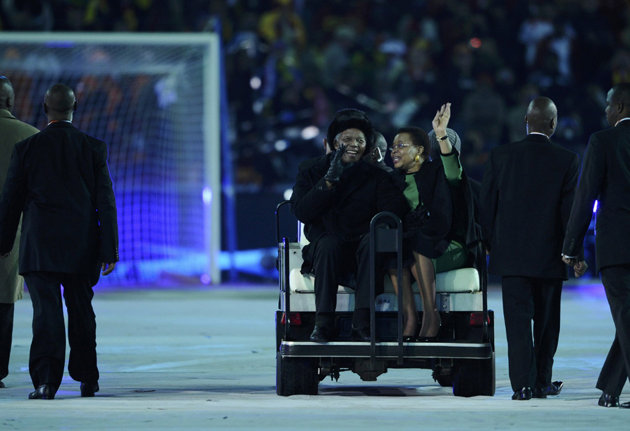 2010: Taking to the pitch before Spain defeated the Netherlands in the World Cup final
Source: Eurosport