Earth provides enough to satisfy every man's needs, but not every man's greed".
The renowned Indian nationalist Mohandas K. Gandhi is credited with having made the statement above, and this is apt in the case of Neymar da Silva Santos Junior, the prolific Brazillian forward who plies his trade in France with Paris Saint-Germain. His proposed move from the French capital back to Barcelona dominated much of the summer transfer headlines, but it never materialized after the transfer window closed at midnight on September 2, 2019.
https://twitter.com/TheEpicFootball/status/1169015967533412353?s=20
Here was a man playing alongside two of the world's best forwards – Lionel Messi and Luis Suarez, forming an all-conquering, Latin American attacking triumvirate dubbed "MSN". This partnership terrorized defences in Spain and Europe. In the three seasons they played together, the trio scored an implausible 364 goals in 450 matches, an average of 0.81 goals per match. Of those goals, Neymar Jr. had 90 which he scored in exactly 145 matches.
So fearsome was their partnership that in the Spanish La Liga alone, they scored a goal every 102 minutes. The rewards they got were a Champions League victory in 2015, plus three Copa del Rey wins, two La Liga titles and a Club World Cup triumph to top their successes. Seven major trophies in three seasons were, and still are, enviable records for most footballers, but the Samba boy wanted more.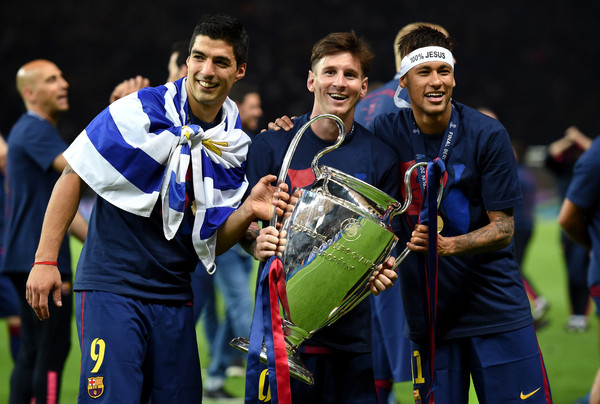 The appeal of perpetual fame, the whiff of Arab money and the burning desire to attain footballing glory as a lone gladiator, not as a member of a trio, was too much for the Sao Paulo-born player. Thus, while all was going well in Catalonia, he had his ears tickled by family members, international colleagues and close friends who advised him to "escape the shadow of Messi". Once he had a chance to sign for one of the greatest football moneybags the world has ever seen, he packed bags and set sail for the "City of Lights".
https://twitter.com/TrollFootball/status/1168971669169475586?s=20
A number of sources have reported that he even signed his contract for the Parisians while he was still living in Barcelona. A fervent plea to remain and be made a world conqueror at Barcelona by La Pulga came, but the deed had already been done. The allure of earning £51 per minute as at then was never to be turned down. Indeed, more money was to be earned off the field than on it. In the end, the transfer escalated an already-damaged relationship between PSG and Barcelona, and the acrimony between the two has reached legendary status of late.
????️ — Luis Suárez: "We talked about it at the time when Neymar left in 2017. We told him that there would be no place better than Barça.. But that was his decision. Now he did everything possible to return." pic.twitter.com/Jqxdltv61y

— Barça Universal (@BarcaUniversal) September 4, 2019
The rest, as they say, is history.
Two years down the line, the prodigal son is aching to come back home. After vying twice for the biggest honour there is in European football, suffering a spate of unfortunate injuries and being outshone by the emergence of the precocious talent of Kylian Mbappe, Neymar wants to go back to where he claimed he should never have left.
All the fame-seeking gladiator got in two years were more money, thankless club fans, envious teammates and unprotecting referees. His superiors didn't take kindly to his brazen request to leave, and they ensured that only a suitor opulent enough would take away their prized asset. Several meetings were held, a number of bids were made, while other potential suitors were lurking in the background. In the end, however, it was a wild goose chase, a case of a buyer with a lean purse negotiating with an indisposed seller.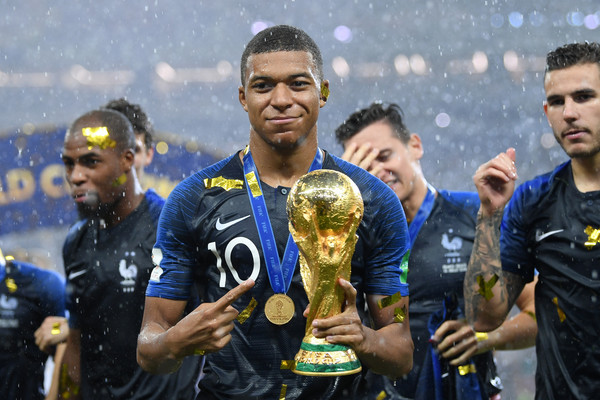 It simply wasn't to be.
Neymar Jr. is clearly paying the price for greed. The story could have been much more different if he had continued his progress with Barcelona. He could have moved on to greater heights and eventually take hold of the baton of leadership left behind by his previous compatriots.
Neymar and Barca suing each is on track to the court on 27th of September. ????‍⚖️

Neymar is suing Barca for €26m and Barca is suing Neymar for €75m. ????

The case revolves around €40m bonus Neymar was to receive just before he left to PSG. pic.twitter.com/Z5HVUeM5uV

— SuperGameCompany⚽???????????? (@supergamecompa1) September 4, 2019
Sadly, his old man didn't seem to help matters too; he was always listening to offers for his son's services from affluent clubs, riding on the success and talent of his progeny to make even more money. It is now clear to thinking minds that even in football, money can buy a team but not trophies, just as money can buy star players but not satisfied ones. It remains to be seen if the deal that fell through would happen this winter or next summer. But will it be the same as the first time?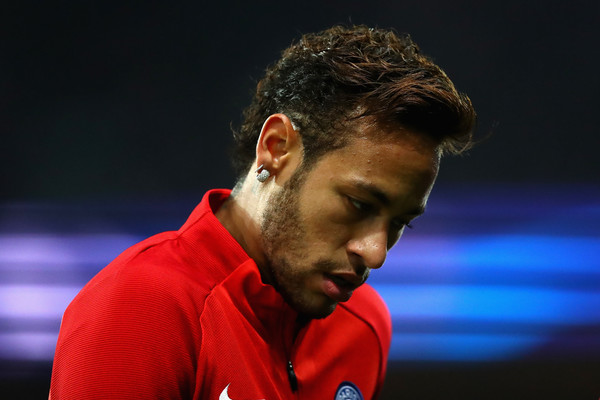 Only time will tell.
From the Neymar transfer saga, the moral of the story is obvious: you can have your cake and eat it, but you can't eat your cake and have it.
---
What are your thoughts on Neymar's failed return to Barcelona? Share them in the comments box below
Follow Akin on Twitter: @mac_akin_ajayi
Photo Credit: Getty Images