Theo Walcott was positively gushing when asked about whether he was looking forward to playing alongside Mesut Ozil this season. "It's very exciting," Walcott told Sky Sports News. "He's a great addition and I am personally looking forward to playing with him." His delight is no different to the way that every Arsenal player and fan is excited to see Ozil take the field for the Gunners. Walcott perhaps more than anyone has the right to be excited about Ozil's transfer, for it's his work on the right-flank that could stand to benefit most from Ozil's arrival.
            Walcott produced his strongest season last year for the Gunners scoring 14 goals and getting 10 assists in 32 games. At his best, he was a nightmare for opposing defences to control, with his pace and creativity capable of producing either goals or assists. His performance in Arsenal's 5-1 defeat of West Ham last season showed just how dynamic and involved he can be down the right-wing.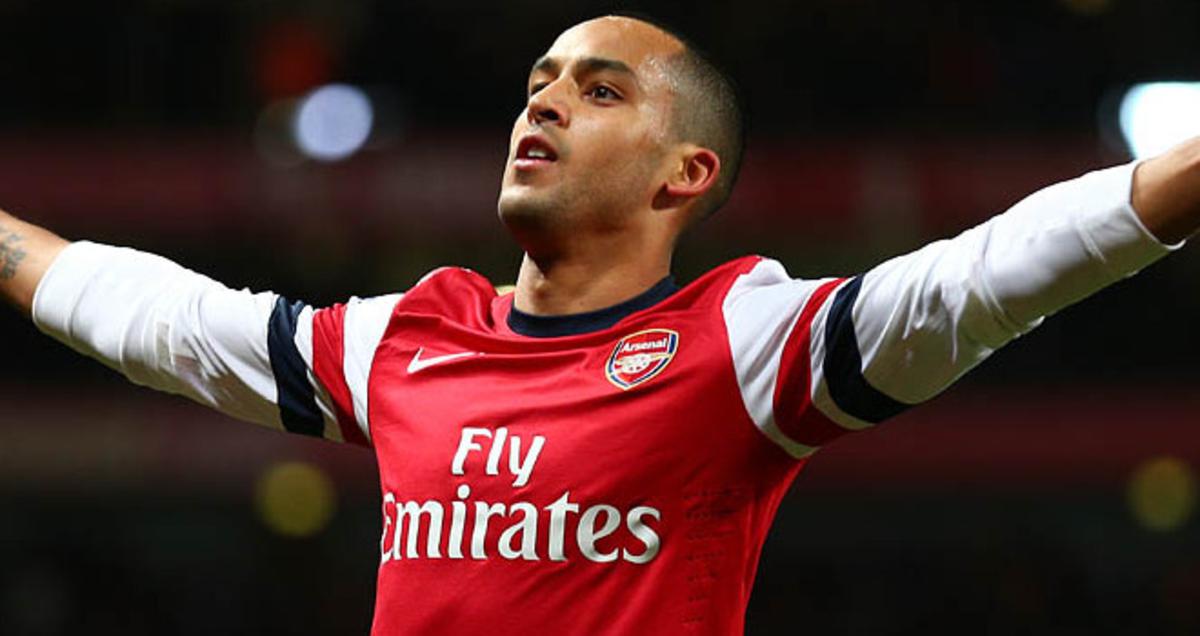 With a player of Ozil's qualities roaming in the middle of the field, Walcott stands to become a huge beneficiary this season. Walcott's direct playing style and strong runs are far more likely to be met with a defence-splitting pass from the German, and Walcott should see far more chances fall his way this season as a result. If we compare the chances created and goals scored by the last top-class winger to play with Ozil in Cristiano Ronaldo, the results are staggering. Last year, Ronaldo scored an amazing 34 La Liga goals from a possible 181 goalscoring chances, giving him a conversion rate of 18%. By comparison, Walcott's conversion rate was higher (22%) and had he been given the 181 goalscoring chances that Ronaldo had, in theory anyway, Walcott could have scored upwards of 40 goals last year. Ronaldo is one of the greatest players in the history of football, but it's clear that his goalscoring ways were boosted by simple chances often falling his way. Ozil along with the rest of Madrid's star-studded midfield did much of the hard work for Ronaldo, and were able to provide him with an abundance of chances as a result. After all, the Portuguese international nearly had three-times the chances that Walcott had last-term.
            The thought of Walcott then becoming a world-class winger is a genuine possibility. Ozil has ability like few others in creating chances, and if the England international can develop the understanding that Ronaldo had with Ozil, then there's no reason why we won't see a dramatic increase in Walcott's production this year. Providing Walcott is looking to score and puts himself in good positions at all times like Ronaldo, then Walcott could be the biggest winner from Ozil's arrival.