Costa Rica's 1-0 win over New Zealand was the final decider for the eagerly-awaited group phase for the 2022 World Cup that will hold in Qatar from  November 21 to December 18. It's been a long road to qualification with all the teams sorted that will make the flight from across the globe to the Middle East, all is set for the spectacle.
The group stage of the Mundial throws up a lot of usual expectations while there are shocks and upsets that will leave fans having their mouths wide open in disbelief. That is the thrill of the World Cup and the top two from each group to make it through to the Round of 16 is previewed here.
Group A: Qatar, Ecuador, Senegal, Netherlands
Orange Boys expected to dominate
This group is one of two in the tournament without a former world champion. I expect the Dutch team to make it through as group leaders here. Oranje are underachievers, having been runners-up three times and continental champions once. They have some of the world's best players and are expected to go far in Qatar.
Ecuador were debutants in 2002 after declining to attend the first edition in 1930. They recently survived a potential FIFA ban for fielding an ineligible player during the qualifying phase. I expect them and Senegal to battle for second place.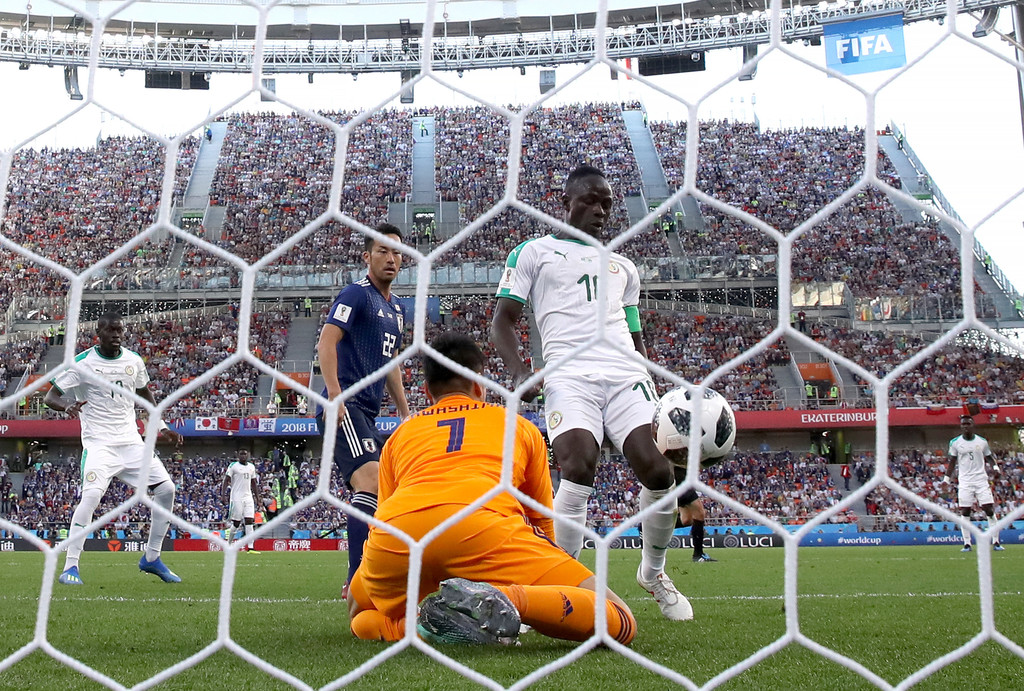 The Teranga Lions are potential second-round qualifiers. The African champions are led by current African footballer of the Year and Bayern Munich star, Sadio Mane, who will relish competing against ex-Liverpool teammate Virgil van Dijk. Senegal made an excellent impression of themselves when they first appeared in 2002, going all the way to the quarter-finals.
As for hosts Qatar, thank you for the lavish party, but the group stage is where I let you out.
Prediction: Netherlands (1st), Senegal (2nd).
Group B: England, Iran, United States, Wales
English affair all the way
England and the USA will fancy picking up the two qualification spots in the group. The Three Lions are arguably the world's oldest national team but have been world champions only when they hosted in 1966. On the strength of their national league and performance at the last finals, I expect them to go through, albeit they have always self-destructed.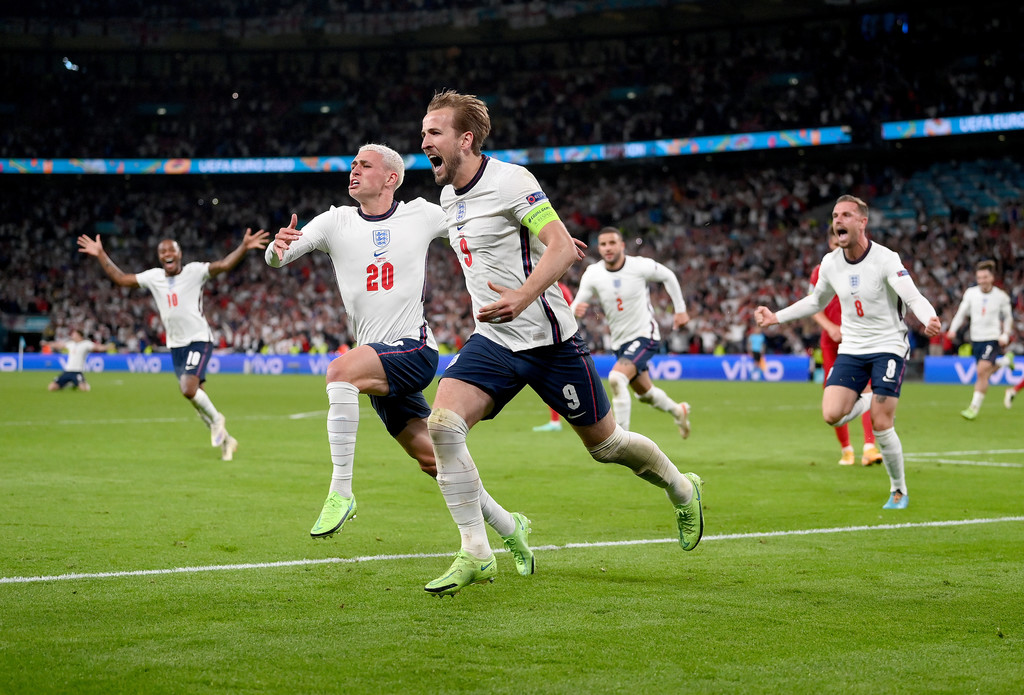 The USMNT, on their part, will appear at a FIFA World Cup event for the twelfth time. Christian Pulisic of Chelsea will have the chance to test his wits against fellow Premier League players. Like him, Gareth Bale will carry the hopes of Wales on his broad shoulders. The Welsh are appearing for only the second time after over six decades.
I expect Iran, who are making a sixth appearance, to throw a spanner in the works of the other three teams, but as they have never made it past the group stages, I honestly do not see them in the next round.
Prediction: England (1st), USA (2nd).
Group C: Argentina, Saudi Arabia, Mexico, Poland
Latin influence to supersede
This could be the last appearance on the big stage for Lionel Messi. The Argentines have a strong pedigree as two-time world champions and three-time runners-up. It would be disappointing if they fail to win top spot in this group. They will have some competition from Mexico, who have 18 World Cup appearances (including the next edition in 2026 as co-hosts) and are the most successful CONCACAF team.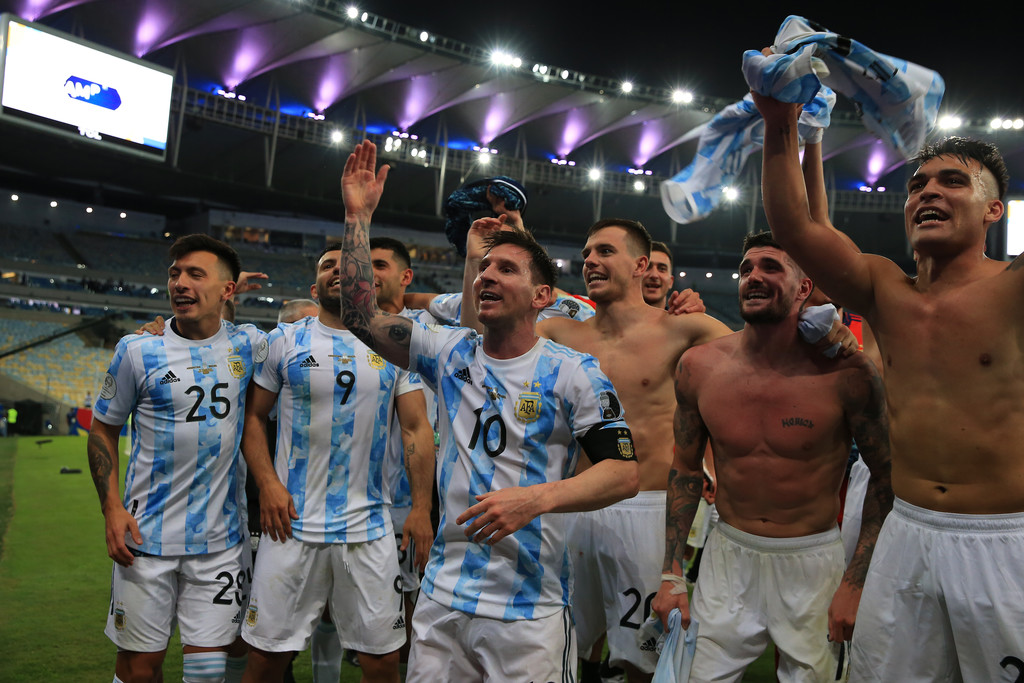 El Tri would need to step up their game if they do not wish to slip to Poland, who have two World Cup bronze medals (1974 and 1982) to their name and edged Sweden to book their ticket to Qatar. Robert Lewandowski will be hoping to outdo Messi here, but he lacks the prolific supporting cast that the Argentine has.
I do not expect Saudi Arabia to make it out of this group as the other three teams are far stronger on paper.
Prediction: Argentina (1st), Mexico (2nd).
Group D: France, Australia, Denmark, Tunisia
European powerhouses to ease past outsiders
France are primed to win this group. Les Bleu are the current World Cup and UEFA Nations' League winners, and they are the first European national team to have won all senior FIFA and UEFA competitions. They have a potent striking force including Kylian Mbappe, Karim Benzema and Antoine Griezmann.
◎ 10th October 2021: France win the 2020/21 UEFA Nations League

◉ 13th June 2022: France fail to win any of their opening four 2021/22 UEFA Nations League games

Their reign lasted 246 days. pic.twitter.com/oahbl4fLb7

— Squawka Live (@Squawka_Live) June 13, 2022
Denmark, despite being a strong European team, are making only a sixth World Cup appearance. I tip them to qualify alongside France on the back of their experienced players such as Christian Eriksen, Andreas Christensen, Jannik Vestergaard, Kasper Schmeichel among others, playing in major football leagues.
However, as the only champions of two confederations, expect the Australians to throw a clog in the wheels of the Europeans. Like the Socceroos, Tunisia will make a sixth appearance.
They are the first African team to win a World Cup finals match. Sadly, the Carthaginian Eagles will find the French and the Danes too tough to handle. Except by some miracle, Tunisia do not seem to me to be Round of 16 qualifiers in this group.
Prediction: France (1st), Denmark (2nd).
Group E: Spain, Costa Rica, Germany, Japan
Germans and La Furia Roja to lead the way
Like Group D, the two illustrious European representatives in Spain and Germany are expected to dominate this group. Die Mannschaft have the best competition record in the group; they are four-time world champions and four-time runners-up.
????️ Thomas Müller: "In Germany, we don't believe in superstars. We are taught from an early age to play as a team, not to shine alone. That's why you won't see many German players winning a Ballon d'Or, but that's also why you can see 4 stars on our jersey." ????????⭐ pic.twitter.com/IYfrX3YbjV

— Football Tweet ⚽ (@Football__Tweet) June 17, 2022
Spain are one of the world's best sides who became only the eighth world champion when they won in South Africa in 2010. They are also the only national team with three successive major titles. Both are expected to qualify, but the key question here is: 'Who will finish first between the two?'
For Japan, who have qualified for every FIFA World Cup event since 1994, they have a herculean task to dislodge any of the two European powerhouses. In all honesty, I do not see them doing that, nor do I see Costa Rica doing the same. Unless there is a prodigious turn of events, the Europeans should edge the other two teams.
Prediction: Germany (1st), Spain (2nd).
Group F: Belgium, Canada, Morocco, Croatia
Croatia and Belgium look good for the second round
This is the other group without a former champion. Despite being a relatively young national team, Croatia were runners-up at the last edition in Russia and won a bronze medal on their debut in 1998 in France. I expect the Kockasti to qualify.
However, they will have a keen contender for first place in Belgium. The Red Devils were bronze medalists at the last event and have the enviable distinction of being the only national team to have topped the FIFA Rankings without having been world champions. They have an ensemble cast of players in Romelu Lukaku, Eden Hazard, Kevin de Bruyne and co. who can go all the way and should never be underestimated.
STAT: Eden Hazard all time Belgium record –

119 matches ????
33 goals ⚽
36 assists ????️ pic.twitter.com/KVlCbrWZuQ

— E. Hazard Tweets (@EHazardTweets) June 12, 2022
Canada, like Wales, will make only their second appearance at a World Cup after almost four decades of non-qualification. I expect them to give a good account of themselves on the back of their strong qualifying run. Regrettably, I cannot say the same for Morocco, who are the first African nation to reach the second round of a World Cup. The Atlas Lions have their work cut out for them in this group.
Prediction: Belgium (1st), Croatia (2nd).
Group G: Brazil, Serbia, Switzerland, Cameroon
Samba Boys to lead the pack of a three-horse race. 
Brazil have the best competition record overall at the World Cup. They have never missed an event since the inaugural year and are record five-time champions, which they won on four different continents. The Samba Boys will relish this group as they are the outright favourites.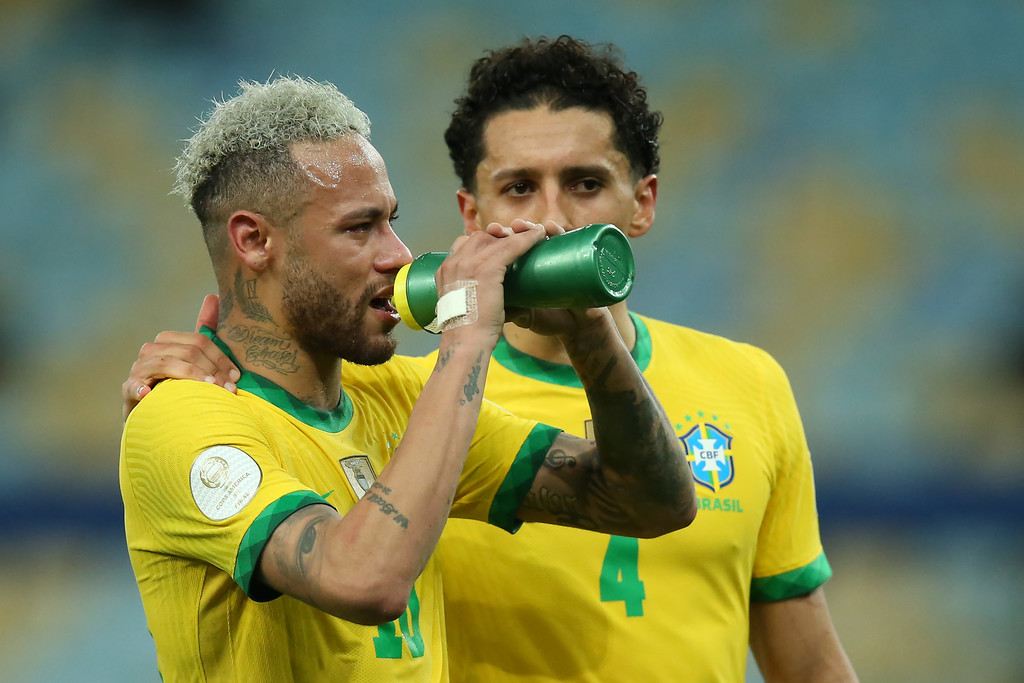 However, they cannot afford their apathetic showings of recent years as each of Serbia, Switzerland, and Cameroon can claim the second qualifying spot. Serbia are the youngest national team in the competition (by name) but have a decent team that can reach the second round. Switzerland have a competitive team of established players; they were eliminated from a World Cup (2006) event without conceding a regulation-time goal in four matches.
Cameroon have the most competition qualifications by an African team (8) and are also the first African team to reach the last eight of the World Cup. On account of their squad strength, continental prowess, and recent performances, I tip the Swiss to go through to the second round.
Prediction: Brazil (1st), Switzerland (2nd).
Group H: Portugal, Ghana, Uruguay, South Korea
Portugal and Uruguay tipped to qualify 
Portugal have won a World Cup bronze once and have also been fourth, too. They were European champions not too long ago (2016) and possess the record national team scorer in Cristiano Ronaldo. Also, they have a bunch of young and excellent players who can go far in the tournament. I expect them to qualify for the last 16 along with Uruguay.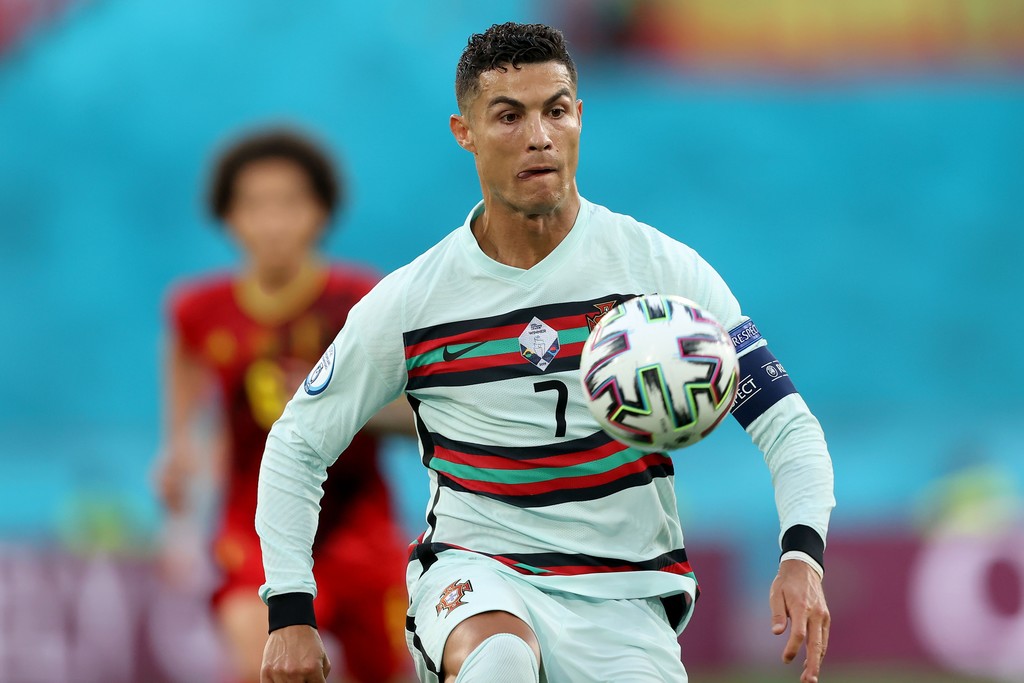 La Celeste are two-time world champions, including the first-ever World Cup event (1930) on their turf. They have joint-record wins at continental level but have underperformed lately.  South Korea are Asia's most successful football team and will be making their tenth appearance, nine of which have been consecutive. Ghana represents a strong African presence and are the second African team to reach the World Cup's last eight.
However, I feel the Tigers of Asia and the Black Stars will miss out narrowly on qualification in this group. This is not to say they cannot make it through, but it is very much doubted.
Prediction: Portugal (1st), Uruguay (2nd).
---
Do you have an alternate prediction for each World Cup group stage top two finish? Share them in the comments section.
Photo Credit: Getty Images
Follow Akin on Twitter: @mac_akin_ajayi