FC Barcelona: The Story of a Never-ending Mistake
It was unbelievable, but it happened again to FC Barcelona. This time, it was right on their grand home turf of the Camp Nou. They once again showed the world that they have failed to exorcise the demons that plague them whenever they play in the latter stages of European competitions.
It has been a long time coming. In fact, we have seen five consecutive seasons of shambolic, apathetic, and insipid performances that the Blaugrana have put up in European showings. This year, they brought it into the Europa League, a competition one or two stars less than the level of performance synonymous with Barca. Even on this lower pedestal, the team flattered to deceive with a performance that many Cules would like to forget.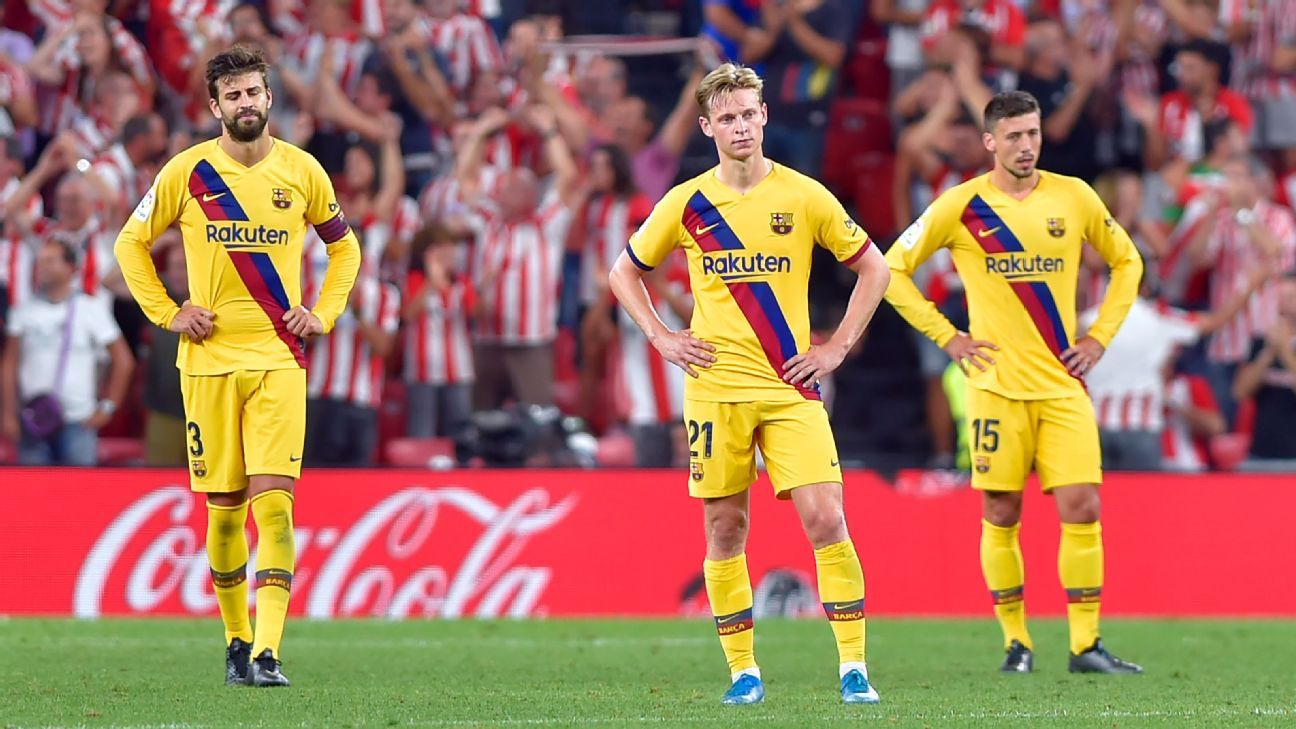 Eintracht Frankfurt, a club as old as Barcelona, made the Camp Nou their home despite playing there for the first time ever. It was difficult to decipher which team was at home and which was playing away. Barcelona have gone from Turin and Rome to Merseyside and Lisbon with their tails in between their legs. This season has been no different since they met with shameful defeats in Bavaria and Lisbon (again!).
Painful as it is for all true fans, Barca brought this upon themselves. Frankfurt deserved to have won the first leg in Germany with a three or four-goal margin, but for their profligacy in front of goal. The Catalans should have seen the handwriting on the wall. A face-saving goal by their winter acquisition Ferran Torres papered over the cracks of what was at best a chaotic display. But Barca took no note. If the first leg was chaotic, the return leg was traumatic. While counting on a 15-match unbeaten run in all competitions, they simply forgot that they had gone four matches winless at home in Europe.
"Hello mum, we've just beaten @FCBarcelona and are in the @EuropaLeague semi-finals. What are you up to?" ????????#FCBSGE #SGEuropa #UEL pic.twitter.com/feFBLK2n9T

— Eintracht Frankfurt (@eintracht_eng) April 15, 2022
On the disastrous night, Frankfurt had completed a three-goal rout before the 70-minute mark. With only a quarter of ball possession and no corner kicks all match long, they bested their famed hosts in front of goal. It was a harrowing experience for most onlookers to see a once great and all-conquering team dismantled with contemptuous ease by a team not even in the Bundesliga's top six.
For one thing, there are going to be many nights like Frankfurt's if Barcelona continue to rely on their past glories and rue the loss of Lionel Messi. Well, another miserable night in Catalonia occurred again, this time in La Liga, after Xavi's men were beaten 1-0 by a lowly Cadiz on Monday. The honeymoon is over, the online banters and memes are back and questions are being raised about the viability and long term future of the squad.
❌ – FC Barcelona have lost 2 consecutive home games in all competitions for the 1st time since April 2003. Back then, Pablo Gavi was not even born.

❌ 1-0 vs Cádiz CF
❌ 3-2 vs Eintracht Frankfurt#BarçaCádiz #LaLigaSantander

— Gracenote Live (@GracenoteLive) April 18, 2022
There are no underdogs in world soccer anymore. Rather, there are contenders and giant killers. Since 2017, every successive season has been more woeful than the previous one. Strong voices within the club have pointed accusing fingers at most of the 30,000 Frankfurt fans who made it into the Camp Nou in a ticketing scandal. But what that means is simply a story for the gods. This has been an ongoing debacle that has to stop.
The players are to blame for this one, playing like they were doing the fans a favour. Eric Garcia, Clement Lenglet, and the rearguard need to stop giving away cheap penalty kicks. The midfielders are over-reliant on the forward line to score goals, but they need to go for goals themselves. Bless the souls of Xavi and Iniesta during their time. And when it mattered most, Pierre-Emerick Aubameyang left his scoring boots at home and put on a hiking one over the two legs. For all his recent upturn in performances, Ousmane Dembele's indecisiveness proved costly on the day. Ferran Torres cut a lonely figure despite his exertions, and Adama Traore looks destined to return to the West Midlands at the end of the season. It is a case of another trophyless season as La Liga is practically done and dusted.
https://twitter.com/6chan_/status/1516162445852954625?s=20&t=uQa6afDlTcg0XlpORXhLvg
It is safe to say that heads will roll for this one. Xavi has a job on his hands. The management knows this, and they simply do not have all summer. Franck Kessie will arrive, and likely Andreas Christensen and Cesar Azpilicueta. But where the key changes are needed is in the attack. If Dembele does not renew, Adama and Luuk de Jong are cut loose, and Martin Braithwaite is freed, only Aubameyang and Torres would remain. Ansu Fati would be returning after a season blighted with injuries; hence marquee signings are needed. The team needs a Robert Lewandowski and a Lautaro Martinez to have any chances of competing favourably again. Spotify is here, so these are attainable.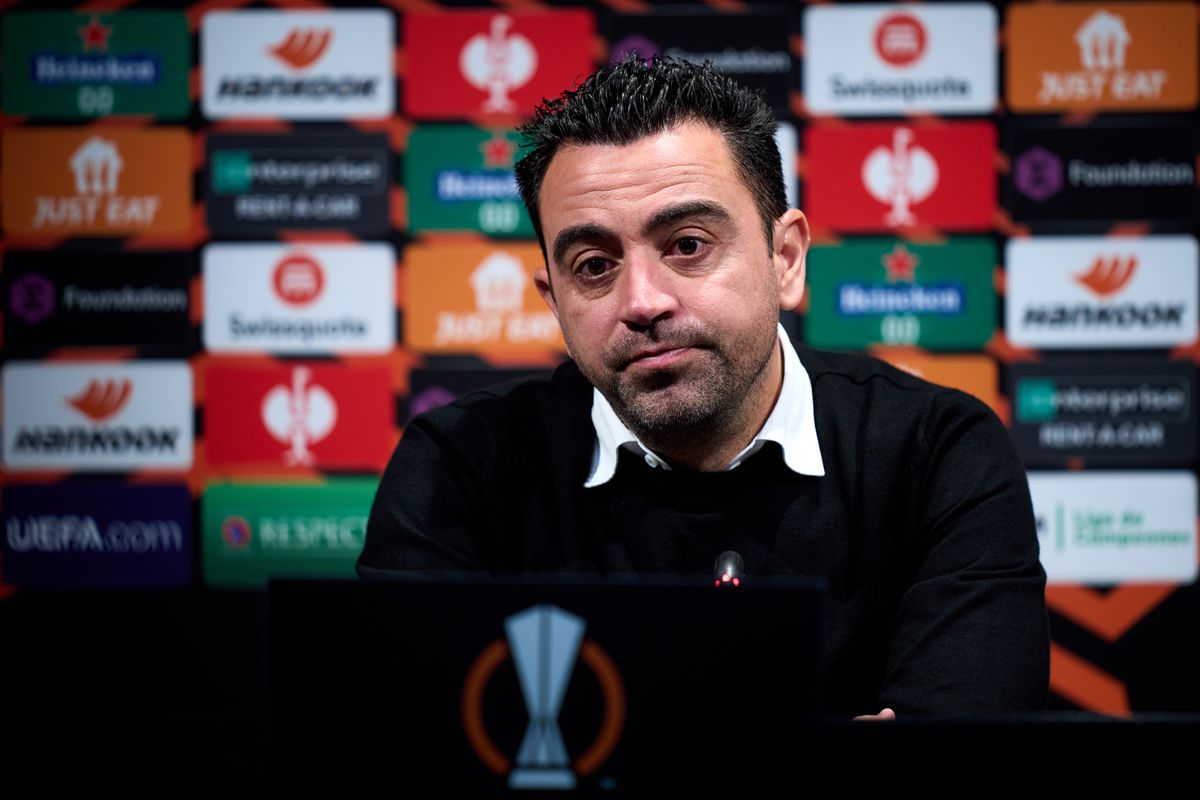 Again, this has gone on for far too long. It must stop…now! Barca cannot keep flattering their fans with high hopes but poor performances. Los Cules need the return of the Cruyff and Guardiola eras. As succinctly stated by John Prine, if you keep making the same mistake long enough, it becomes your style. This is not the Barcelona style. We abhor it and we reject it.
Let the heads roll. Usher in a new era of ascendancy. We are waiting…
---
What will the end of Barcelona's season be like? Share your thoughts in the comments section below.
Follow Akin on Twitter: @mac_akin_ajayi