Southampton's record signing Dani Osvaldo looks set to leave the club after half a season following his latest violent outburst, which left a team-mate bloodied on the training ground. Argentine-born Italy forward Osvaldo reportedly attacked defender Jose Fonte after taking exception to his colleague's over-enthusiastic approach in a training match. Former Roma player, Osvaldo kicked and head-butted Fonte, with media reports claiming there was "blood everywhere". Fonte is believed to have suffered a busted nose and a cut eye in the incident; Osvaldo has been suspended for two weeks, fined and transfer listed. But Southampton only have themselves to blame for this. A look at his CV has revealed a record of violence that would make even Joey Barton and Mario Balotelli fearful. Well, maybe not. The Southampton incident is just the latest in a long line of disgraces for the Buenos Aires-born hothead, all of which are linked to his fiery temper.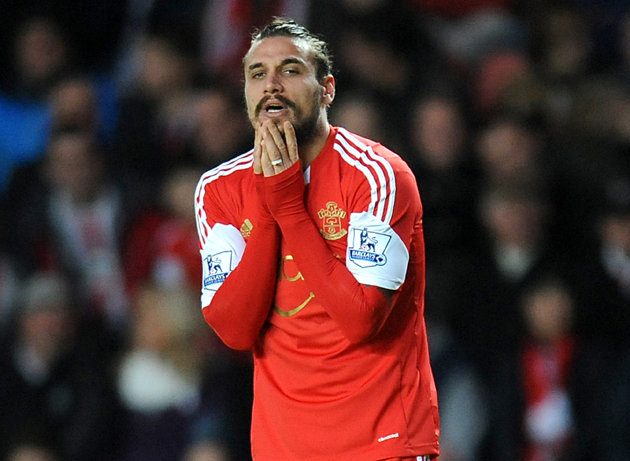 1. March 2, 2008.
After scoring the winning goal in Fiorentina's 3-2 victory over Juventus, Osvaldo is sent off for removing his shirt and machine-gunning fans in celebration. Obviously there was no gun, or his punishment would have been much harsher.
2. November 25, 2010.
While at Roma, he confronts team-mate Erik Lamela (now of Tottenham) in the dressing room and makes his feelings known by punching him in the face. Lamela's crime? Failing to pass to him during a defeat to Udinese. Osvaldo is fined and suspended for the incident, but makes up with Lamela afterwards.
3. April 25, 2012.
Osvaldo swears at and sarcastically applauds the referee during Roma's 2-1 loss to Fiorentina. He is sent off and is suspended for two matches.
4. December 20, 2012.
Osvaldo deliberately elbows an Atalanta player in the face during a Coppa Italia match. He is suspended for three matches.
5. May 26, 2013.
Osvaldo screams abuse at Roma coach Aurelio Andreazzoli after being substituted during the 1-0 Coppa Italia final defeat against city rivals Lazio. Does not attend the runner-up medal presentation with his team-mates. Later, he tweets abuse at Andreazzoli, telling him to "go celebrate with the Lazio fans". Falls out with the club and fans, and is sold to Southampton for £15m. The incident also costs him his Italy place for the Confederations Cup.
6. December 14, 2013.
Now at Southampton, Osvaldo provokes a touchline brawl that involves several Newcastle players and members of the coaching staff. Banned for three matches and fined £40,000 by the FA.
7. January 23, 2014.
Still suspended for his antics against Newcastle, Osvaldo is on the brink of returning to action but he effectively ends his Southampton career by assaulting a colleague at work.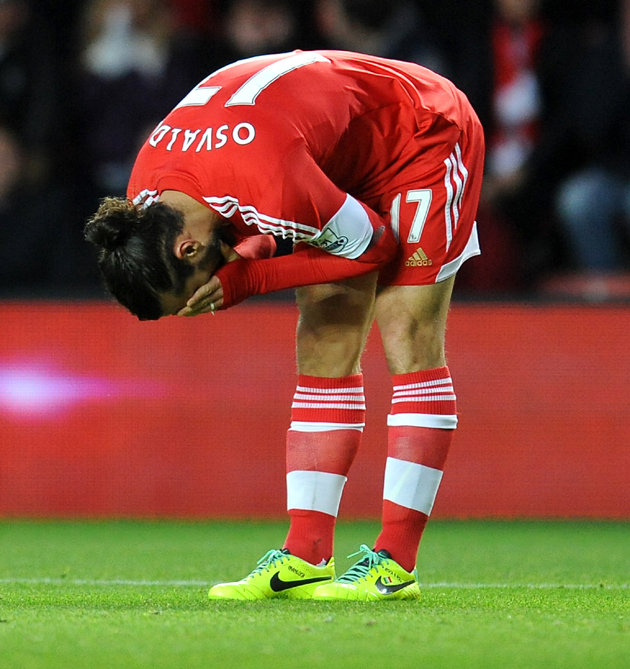 Source: Eurosport