When Thomas Tuchel was appointed as Borussia Dortmund manager in the summer of 2015, many hailed him as a worthy replacement for Jurgen Klopp – the legendary eccentric and charismatic German who thrust BVB into the fore of German football, going head to head with established power Bayern Munich.
Tuchel did admirably well, first at Ausburg II between 2007 and 2011 and then at Klopp's former side Mainz from 2011 to 2014.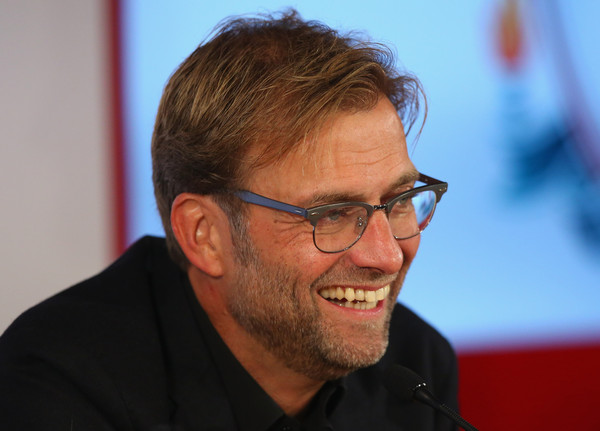 Upon his arrival at Signal Iduna Park, Tuchel took over a side that fell off a cliff the previous season. Dortmund were in the relegation zone during the winter break but came into form and finished seventh. That in itself spoke volumes about the problems raging through the new club he was to take charge of.
Tuchel's two seasons in North Rhine-Westphalia are explored.
2015/2016
With such a disappointing season the year before, a lot of managers in Thomas Tuchel's shoes would have been clamoring for an overhaul of the squad, but the 43-year old only added three new players into the fold in Julian Weigl, Roman Burki and Gonzalo Castro. These signings proved to be awkward as they were not really big names and performed below par.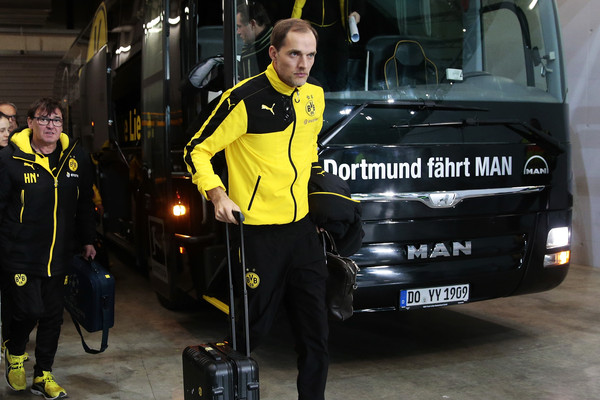 The season turned out to be a successful one though, as Die Borussen finished second in the Bundesliga with 78 points, a record for that position. Dortmund's Europa League campaign however ended on a disappointing note as they exited at the quarterfinal stage, losing 4-3 to Klopp's Liverpool at Anfield.
It was a game the men in yellow and black should have wrapped up having been up three goals to one away from home. However poor game management by Tuchel and mental weakness from the players led to their collapse.
The DFB Pokal final was another disaster as Dortmund couldn't overcome the Bayern hurdle, losing 4-3 on penalties, having been thumped 5-1 at the Alianz arena in the league, their biggest loss of the season.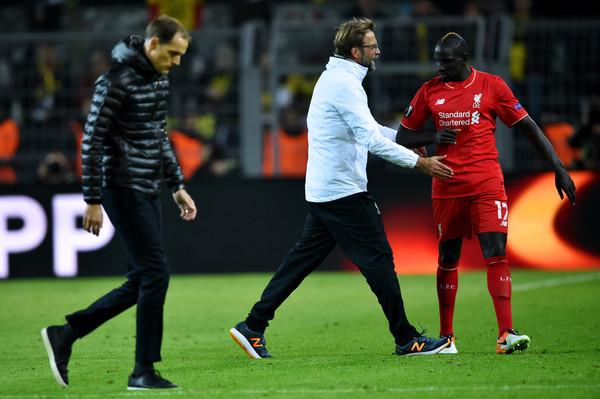 There were positives to take from this season for Dortmund though. They were the fifth healthiest team in the Bundesliga despite having the largest workload among the teams.
They also scored a bumper 82 league goals (a club record). Dortmund tightened the ship at the back too, conceding just 11 goals in the second half of the season after allowing 23 goals in the first half.
All these however folded at the highest stages and for all their improvements, those losses left a bitter taste in the mouth of the fans.
2016/2017
This season was even more difficult to decipher because of the departures the club had to deal with, the major ones being Henrikh Mkhitaryan and Matts Hummels. Add Ilkay Gundogan and you have a recipe for disaster. In Hummels Dortmund lost their team captain, in Mkhitaryan they lost arguably their most creative player and in Gundogan they lost the poise and technical ability to translate defense into attack.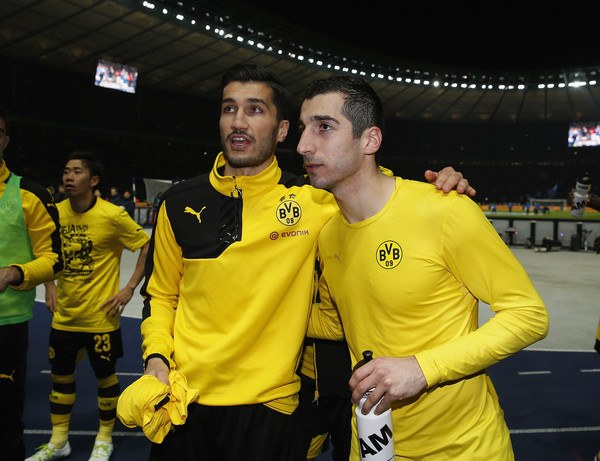 Perhaps seeing that he didn't make enough acquisitions in 2015, Tuchel responded by signing eight new players. The summer saw the return of the prodigal son Mario Gotze from Bayern Munich.
Also coming in were Marc Bartra, Osman Dembele, Emre Mor, Mikel Merino, Sebastian Rode and Andre Schurrle, thus making Dortmund the "undisputed kings of the transfer market," as per Squakwa.
Thomas Tuchel's troops started the season sluggish and lethargic. As there were too many new faces, there wasn't any cohesion and this dip in form continued throughout the season. Despite scoring 72 league goals – in which 31 were scored by hotshot Pierre-Emerick Aubameyang, Dortmund struggled to create chances.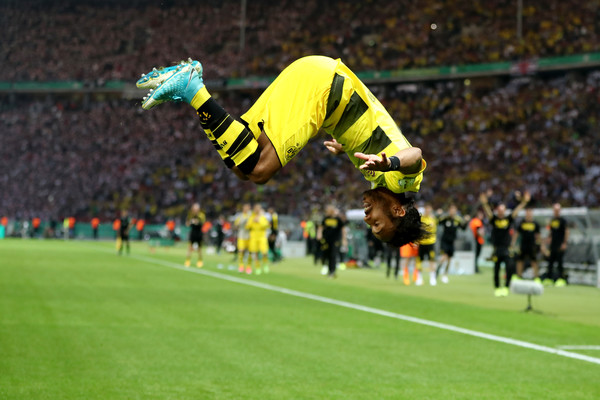 It was difficult to watch at times and the gulf in class was apparent as they were ripped apart by AS Monaco in the Champions League quarters, losing 5-3 on aggregate.
It was an underwhelming performance throughout the course of the season from BVB and even winning the DFB Pokal last weekend 2-1 against Eintracht Frankfurt, after three consecutive finals loses, could not paper over the cracks.
The Borussia Dortmund management has been decisive and they have laid the boot to Tuchel, ending his reign at the Signal Iduna Park after just two years in charge.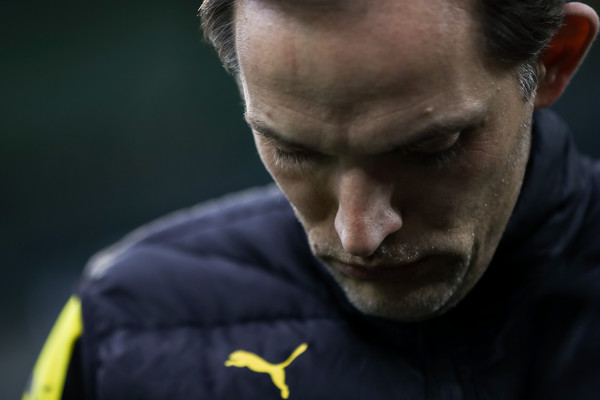 He sort of deserves the sack because Dortmund didn't even put up any sort of challenge in the Bundesliga this season. Bayern only got their tittle run from newly promoted RB Leipzig which is outright embarrassing.
Looking back, Thomas Tuchel did the best he could in the situations in which he found himself but football sadly doesn't reward effort, it rewards results and that he didn't get enough of.
Photo source: Zimbio.com