It all started out as a series of peaceful protests in October 2020 tagged 'EndSARS' where Nigerian citizens were airing their displeasure over acts of brutality carried out by the Special Anti-Robbery Squad unit of the Nigeria Police.
There have been numerous brutal and inhumane from unlawful arrests and detention to kidnapping, murder, theft, rape and more, carried out by this unit over the years, but it gets to the point where one can't stomach it anymore.
The EndSARS protests gathered a lot of steam, but there was that sense something was going to sabotage it and so it did when on October 20, 2020, after the announcement of a curfew by the Lagos State government, personnel from the Nigerian army shot at protesters at Lekki toll gate which led to the deaths and injuries of unarmed civilians and till date, no one in the armed forces or government has claimed responsibility for the tragic incident neither has anyone been arrested, tried or convicted.
It has thus made acts of accountability and transparency much harder.
Does this mean it's all doom and gloom for the country as the government doesn't seem to rate the voices and concerns of the people?
Social media was a driving force during the EndSARS protests. It turned into a highly organised event until things got disrupted by what took place on October 20. Since then, efforts have been made to silence the voice of the people by regulating platforms like Twitter, but it's been to no avail.
There's no sight of SARS after its disbandment last year or the mock-up replacement called SWAT. While harassment by police officers is still well documented, many of them are very cautious now because any misbehaviour on their part, and they could be all over the internet which puts their job and the police unit as a whole under intense scrutiny once again. Surely, it's something they don't want to see.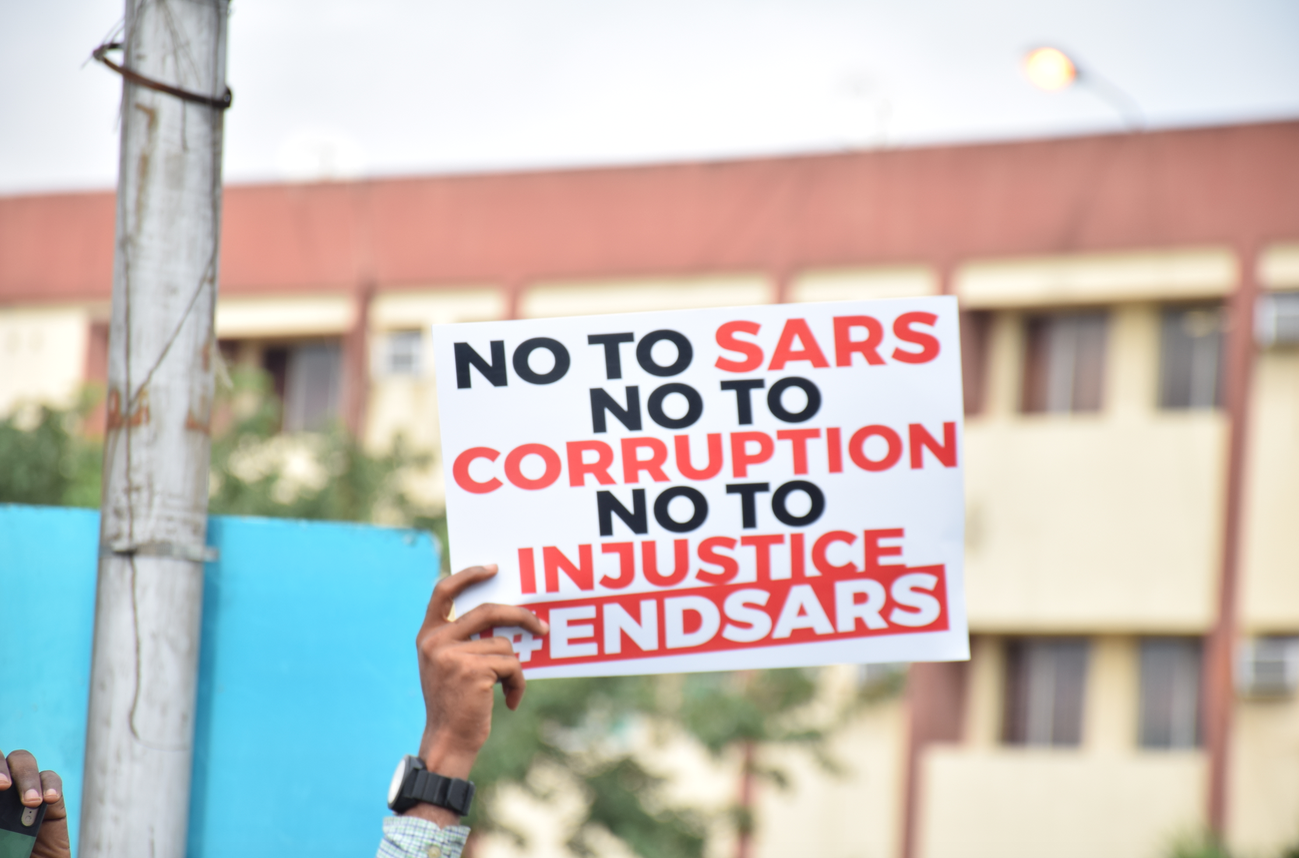 This is a sign that there are some little gains and the events that led to October 20, 2020, are working to an extent and worth it.
Mojeed Adeyanju, a Lagos-based security and intelligence expert, acknowledges that the police are feeling the brunt of things since the EndSARS fallout. He however does assert that policing quality in the country is low and needs to be fixed.
"Firstly, it's important to acknowledge the fact that the world is battling with series of security challenges which of course varies from one region to another," he said.
"Nigeria definitely is an integral part of the global village which has its own fair share of security challenges. There were issues of abuse of human rights from the Nigerian Police Force and this explains the outcry that led to the disbandment of the SARS squad in the Nigerian Police Force.
"Since the disbandment of SARS, the Nigerian Police Force has felt the pulse of the Nigerian populace and we can see relative decline of news of police harassment, police abuse of human rights and the likes.
"Quality of policing is relatively low across the country that's for sure. Obviously, policing over 200million Nigerians with less than 500,000 personnel cannot give quality results. What is then required is a new approach and strategy to police our country."
One troubling and recurring theme since the EndSARS fallout has been the increase in violent activities from the incursion of herders on farmlands, armed robberies, kidnappings and terrorism-related acts all across the country.
It's put a strain on the police who Mojeed, earlier described their quality as low, due to the small number of personnel in uniform. The increase in these violent activities has killed and displaced more innocent civilians and has led to mistrust in the police and security agencies. For trust to be built back, Adeyanju suggests a shakeup of the existing structure which includes the utilisation of technology in security and also proper intelligence gathering.
"I have earlier stated the shortage of staff on the part of the Police Force and that renders the force handicapped," he continued.
"What can be done is to interrogate the existing security architecture. The country needs to get involved in real policing. Policing that will help to gather intelligence, pre-empt and prevent criminality.
"It means that a lot of investment is required, including locals into security parameters and adopting ICT. There is also need for conscious efforts to share intelligence among various security agencies."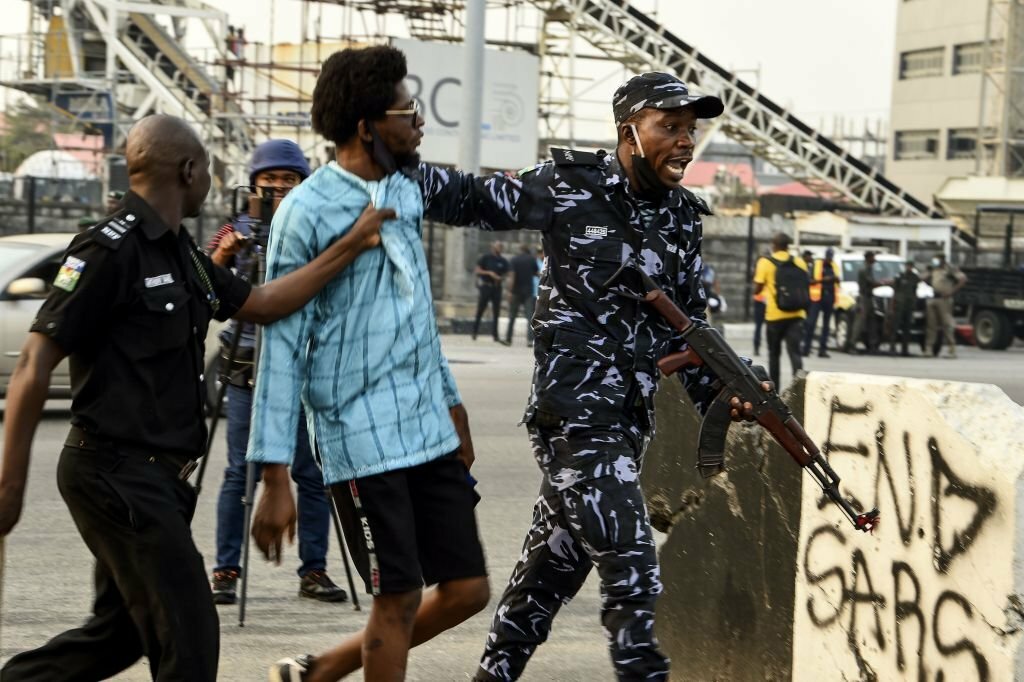 Adeyanju wants to see the increase of police personnel up to a million and if that isn't feasible, he is of the view that the Federal Government can collaborate with the states to equip and boost community policing. That way, there's no shortage of personnel.
This might be a herculean task though as not all states in Nigeria are economically buoyant to fund a robust community police unit. In fact, it is in less-economically buoyant states these criminal malaises are rampant, but Adeyanju does not see it as an excuse, insisting that securing the lives of the citizens is the primary responsibility of government and without it, there will be no economic prosperity.
"The number one priority for any state government is securing lives and property and this is properly enshrined in the Nigerian constitution," he explained.
"A state that has low internal revenue generation will keep having that [security challenges] until it starts working to guarantee security for the residents. It is only when security is assured that investors will come and by extension, business can keep grow to generate good tax returns.
"So, that a state cannot finance security personnel is not an excuse. If it wants to generate more it should invest in its security of lives and property."
When asked why the Nigerian government does not seemingly give room for people to protest peacefully, asking if they were scared of losing power or are they just simply not ready to give the people their democratic rights, Adeyanju says government will intervene in a protest when looting and vandalism takes place. Sadly, there were notable incidents at last year's protests, further undermining the genuine efforts for demanding change. Adeyanju did say that being prevented from coming out on the streets should not stop the protests as it can be done virtually and to good effect.
"The EndSARS protest last year started peaceful but turned out to serious damage and vandalism of public and private property. That is not a characteristic of peaceful protest or exercise of human rights," the security expert stated.
"I believe every responsible government will deny any protest that has the potential of turning to looting, vandalism and the likes. I'm a believer of democracy and I support protesting as a measure to influence government decisions or policy.
"If demonstrations cannot be achieved physically, other means like the social media platforms can be utilized to vent displeasure of any government policy as it were."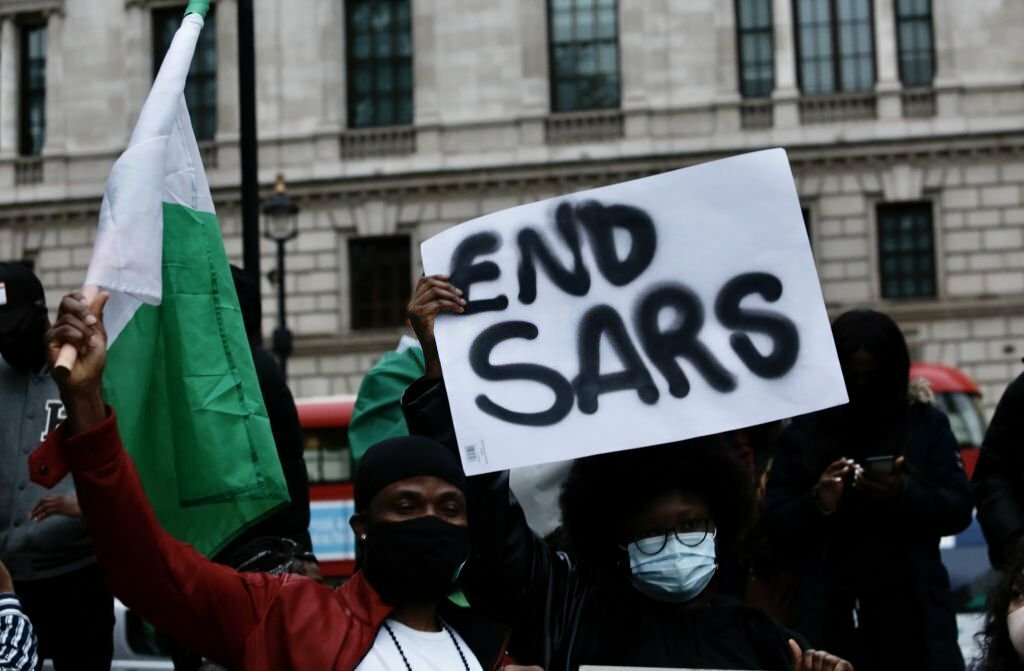 As stated earlier, social media is making some desired changes and outcomes that is forcing those in places of authority beyond the government, to act.
Despite the government's efforts to ban Twitter (now X), Virtual Private Networks (VPN) have ensured the conversations will continue.
Conversations beyond EndSARS on the ills in Nigerian society are taking bigger shape and having positive outcomes.
One of such was the recent video of some young Arabic school students in Kwara State being beaten excessively by their teachers for allegedly going to a birthday party and drinking alcohol which is against Islamic teachings.
The video went viral causing people to comment on the harsh punishment by the teachers which left very big scares all over the bodies of the students. The incident going viral has led to the suspension of the head of the Arabic school and the Kwara State government setting up a panel to investigate the matter.
Also, the Nigerian female Basketball team known as D'Tigress, released a video on social media that detailed how they were being owed a backlog of bonuses and allowances of about four years by the Nigerian Basketball Federation and the Ministry of Sports. The video went viral, drawing the displeasure of basketball lovers and neutrals, equally lending their voices in pushing for the authorities to pay their outstanding monies. It wasn't long after the NBBF and sports ministry reacted by releasing statements after neglecting the matter for so long and agreed to pay the monies.
In another development, telecom giant, MTN, in the past week, had a technical issue that cut its users off their network for hours. It left users aggrieved and of course carried their frustration on social media. MTN, like other business corporations, would usually tender apologies by sending short messages, giving little or no significant compensation for the inconvenience.
However, in a move rarely seen by a Nigerian-operated business, MTN released a video with its Nigeria CEO apologising for what happened, explaining the problem in detail and reimbursing users with the amount of data they had used within a specific period of time. This was well received by the public and MTN commended for such a gesture.
These are just some of the few instances that demonstrate the power of social media in bringing about change when voices are raised. The more it gathers attention and momentum, the more the concerned parties will be forced to act and will need to keep their behaviour in check lest a backlash that could be more damming occurs.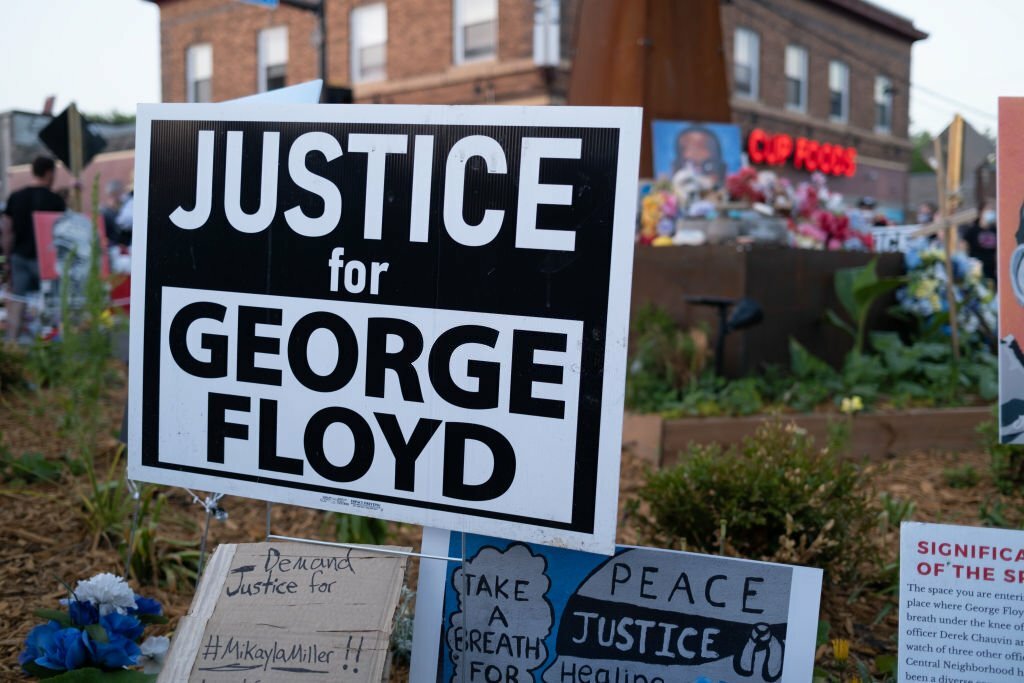 Social media gives more reach than other traditional media platforms as the internet is very much accessible today. It's what shaped the Arab Spring that swept across the Middle East in the early 2010s. It was also the key factor in the ultimate conviction of white American police officer Derek Chauvin who murdered a black man in George Floyd in May 2020.
This means voices must continue to be heard. There shouldn't be any relenting whatsoever but continuous energy to demand for justice, equality, fairness and change.
It's still a long way to go with police reform in Nigeria. Even Nigeria still has an awful long way to go with reforms as a political and geographical entity, but with what EndSARS has garnered since 2020, it's a positive start to change.
______________________________________________________________________________
Originally written in Pulse Nigeria on October 20, 2021, titled: 'EndSARS: One year of no justice, but the narrative is changing'