In October 2020, Nigerians raised their voices demanding an end to police brutality after a series of reported inhumane acts by the Special Anti-Robbery Squad (SARS). The movement known as EndSARS gained momentum.
As the protests grew both physically and online, it was no longer just about ending police brutality but a call for good governance, accountability, transparency and credibility. A call to improve the quality of lives of Nigerians which included security.
The government in Nigeria has a dislike for protests, often not giving citizens the breathing space to do it peacefully. It was no different here and on October 20, 2020, following the announcement of a curfew by the Lagos State Government in the afternoon, members of the Nigerian Army shot at protesters that remained at Lekki Toll Gate – a major converging point during the EndSARS protests – in the evening.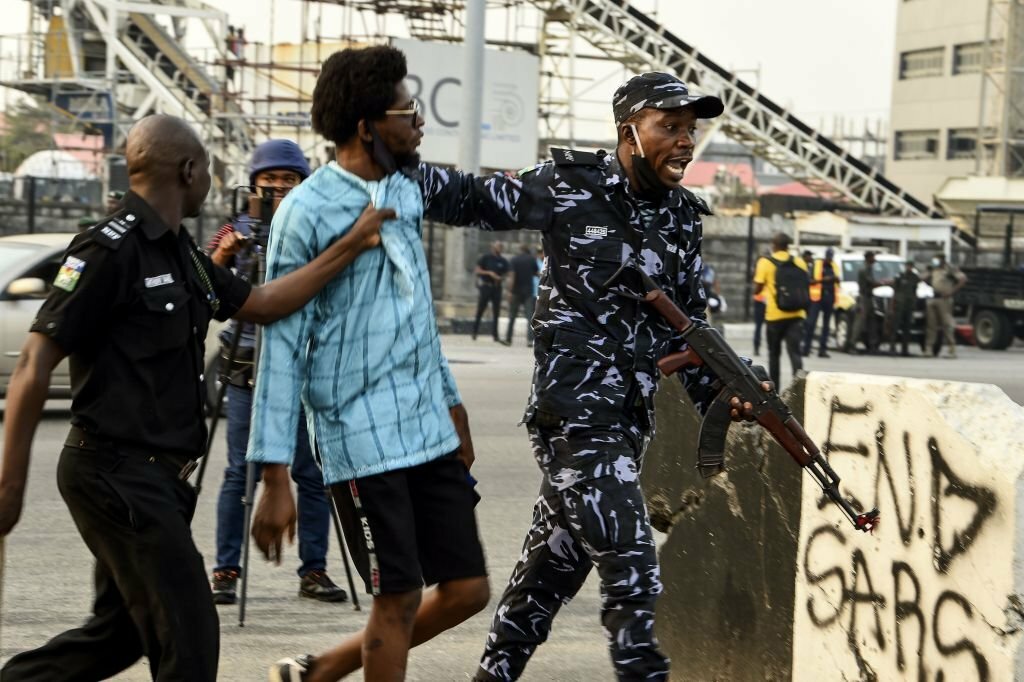 The event of that evening sparked outrage and condemnation both locally and internationally. Indeed, the events of that day scarred people, including those who were supposed to be in a celebratory mood. One such person is Olabisi Hughes, a marketing executive. Her birthday is every October 20th but the events of that day in 2020 was a case of "another day Nigeria happened to me" because of the EndSARS protests.
She recounts how as a young girl, she had lived through the death of journalist and government critic Dele Giwa, who was assassinated a day before her birthday in 1986. Nigeria was under military rule at that time, hence the environment was usually tense, with soldiers roaming freely on the streets. It was therefore no surprise a critic of the government would be a target of assassination.
"Let me tell you about the first day, it was October 19, 1986. The family was gathered in the living room putting my birthday pack together so my classmates and I could have fun the next day. After all, those were the days we lived for; the Okin biscuits, Choco Milo, Nasco wafers etc.," Olabisi began.
"I was a child but I knew something truly bad had happened. I was precocious so I knew about the man Dele Giwa. I read my father's copies of The Newswatch and I even understood why they wanted him dead.
"What I did not know was that Nigerians had it in them to murder someone in such a gruesome manner. Naively I assumed only Italian and American mobsters did that."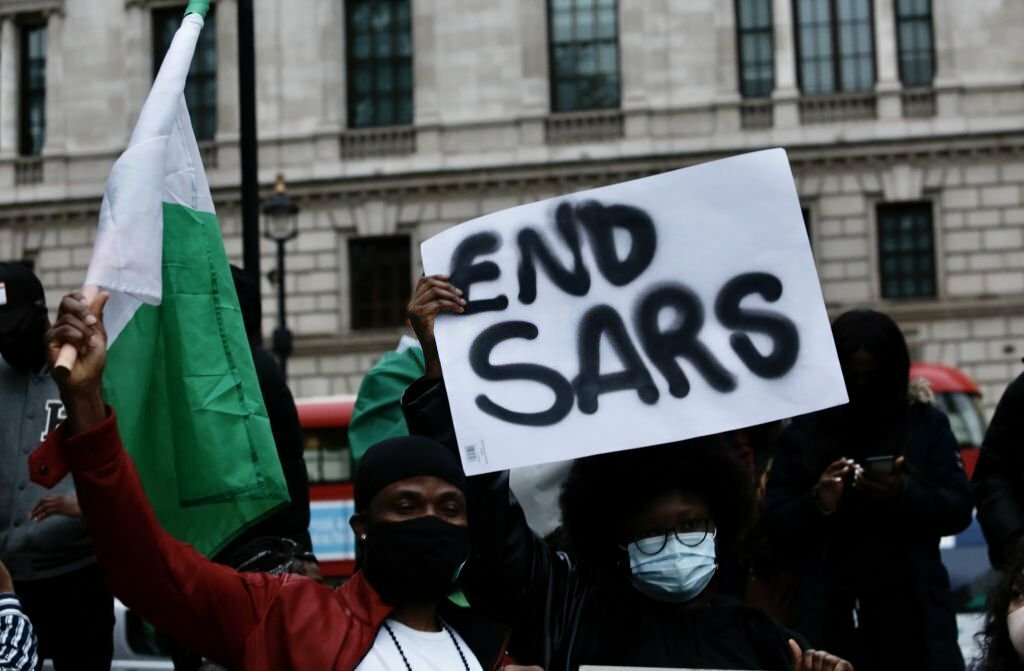 Thirty-four years later, Olabisi would witness another event that would put a dent on her birthday. The EndSARS protests were already in full swing but for a government that doesn't like to see protests, it was only a matter of time before things were going to get crushed.
"Fast forward to October 20, 2020 as per tradition, I had prepared all manner of delicacies in "take away" packs for my guys at the office. Birthdays were feast days," she continued.
"The only issue was my fear that somehow things would take a turn for the worse. The body language of government was predictable and it bode no good for the protesters."
Hughes participated in the protests with her young daughter but she had a strong conviction things were going to turn ugly on her birthday.
"I had joined the protests in Surulere with my [then] 10-year-old daughter. Even though it felt more like a carnival, the message was clear. She needed to understand that fighting for Nigeria was a job for all not just adults. When I left Shitta on the 19th, I just knew the 20th would be different," Hughes narrated.
"I was heading to the island when I noticed that the Shitta roundabout didn't have the same friendly atmosphere, it wasn't violent but something felt wrong. I turned the car radio on and the state government had just announced a curfew around the state. I knew then, why I felt uneasy all day.
"I somehow managed to get through the mad traffic in that area and made my way home. I made sure I was glued to all media available, radio, TV and the internet. At 7 pm, I knew something bad was about to happen when the brave ones at the Lekki toll gate stood their ground.
"I was in awe of their bravery and yet afraid, soon all hell broke loose and shots and shouts could be heard. Nigeria had once again happened to her own children."
Olabisi has added another year to her life but she admits: "My birthday hasn't felt like a celebration since then and today is no different."
Olabisi's birthday might not be all about merriment after what happened three years ago but she will always be with those who raise their voice demanding for a better Nigeria.
"I join millions to celebrate the heroes who paid the supreme prize that Nigeria may be great again," she concluded.
"The march is on again and if we allow our stomachs rule then we will ultimately gobble ourselves up! Be wise!"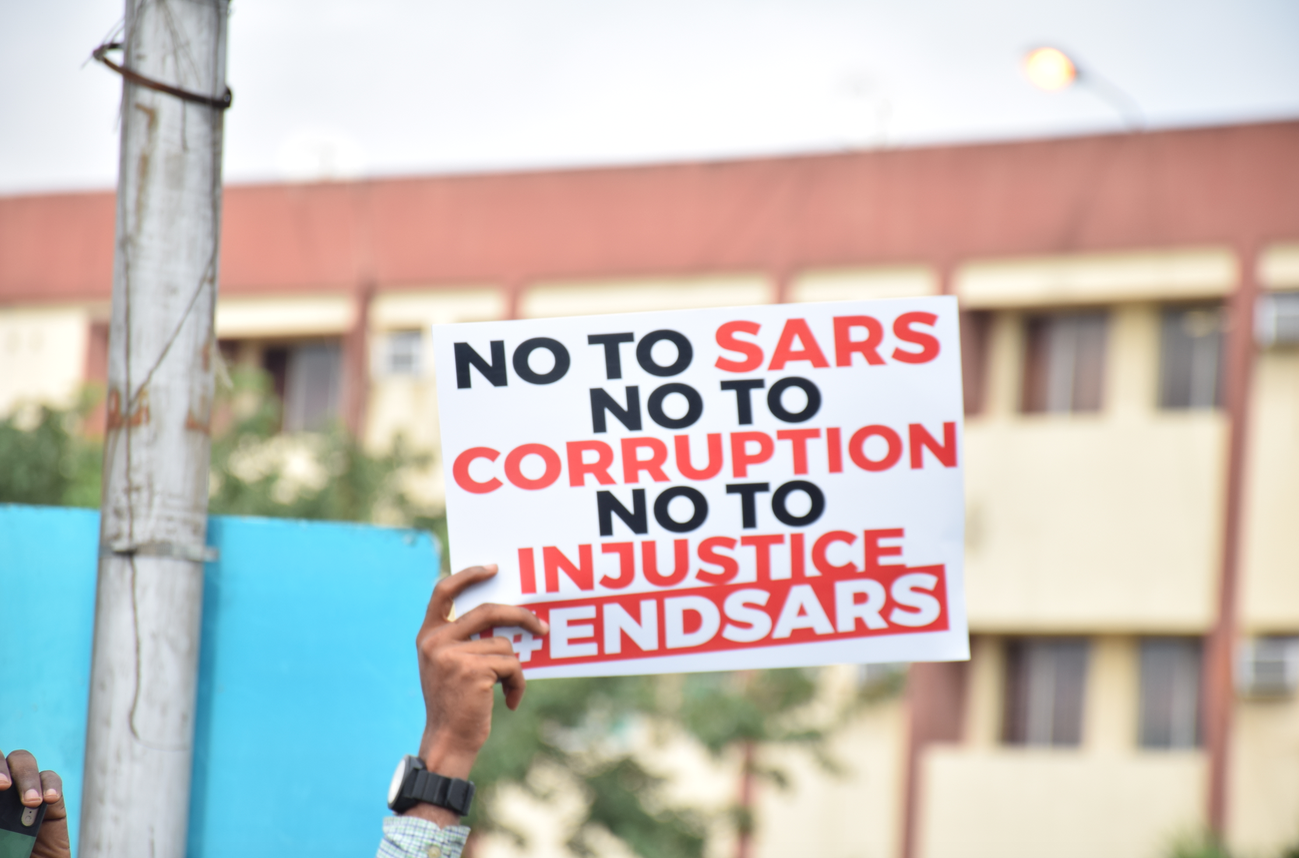 To date, no one has been brought to book for the events at Lekki Toll Gate and elsewhere. The government both Lagos State and Federal Governments have tried to shy away from the event, failing to acknowledge that citizens were simply exercising their rights and freedoms.
Whether or not they eventually do someday, it only pushes Nigerians like Olabisi not to relent and keep hope alive that with their actions and continued activism, Nigeria will positively change, no matter how long it takes.
______________________________________________________________________
Originally written on October 20th 2022 on the occasion of the second anniversary of the EndSARS protests.