The journey to the top-flight did not come on a platter of gold. In fact, much more demanding and excruciating considering the circumstances and drama that plagued the movement of Mountain of Fire FC to the nation's top division. Fidelis Ilechukwu was relatively unknown when his young warriors made it to the Nigeria Professional Football League after some years in the lower divisions.
Ilechukwu's very first game in the top-flight ended in a 2-1 away win at Nasarawa United in 2016. Musa Newman and Chukwuka Onuwa got the goals for his side. Strangely coming from a league debutant, the team's feat generated attention for most of the season and they did miraculously beat the relegation drop on the final day of that season.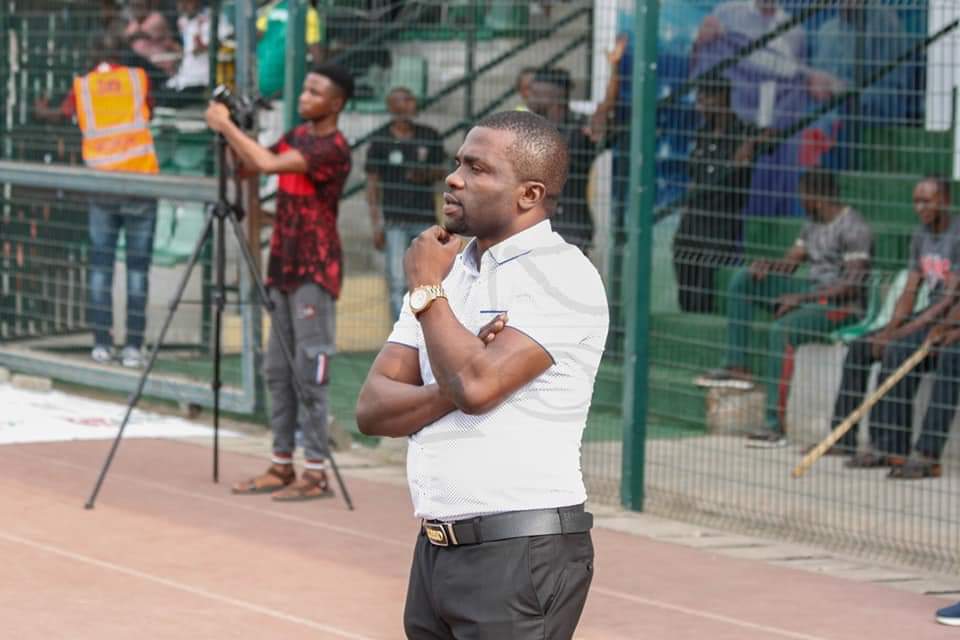 The 2017 season for Ilechukwu could have been the biggest title triumph since Ocean boys won the league in 2006, but MFM lost out to Plateau United and made it to the CAF Champions League for the first time in just their second attempt in the top-flight.
Ilechukwu, who spent 13 successful years at MFM and the chief cornerstone, took the Heartland job based on the exciting project on ground as echoed by one of his representatives. However, for a man who is detailed and has got an exciting football brain, an evaluation of the situation might warrant a move out of the club. The internal crisis at the management level of Heartland, is a clear indication of lack of stability. As it raises so much uncertainty about the side's preparation going into the new season, Ilechukwu is most perturbed right now.
I'm so much concerned about Fidelis Ilechukwu's Heartland. The team is in a sorry state and Camara has got a decision to make.#NPFL21

— Engineer Kowope (@Undisputed_Jsam) August 15, 2020
"Camara" could be on the move if the quagmire at the Imo state-owned club is not resolved. So, what are the best options on the table for him?
Dream: Akwa United
It is thought that before Akwa United appointed John Obuh, who was rightly sacked after eight games and replaced by Kenedy Boboye, Ilechukwu was one of the coaches who could have got the mantle to lead the Orange state side, but there was no serious intent from them to snap him up. With Akwa United yet to get their hands on the evasive NPFL trophy despite several attempts to land the holy grail, the former MFM gaffer could be an answer.
Camara has been close to a league win in his relatively few years in the league. Though his shoestring budget MFM side lost the title to Plateau United on the final day, it is still a feat Akwa United are not close to yet. No doubt about his capabilities, but if given the nod in a much better environment like Akwa United, he could go one step better.
"You must be strong to manage a club in the NPFL''

– Fidelis Ilechukwu, Heartland Head Coach.#NPFL20 pic.twitter.com/4LcZVCjeVc

— NPFL Insider (@NPFLInsider) May 20, 2020
Ilechukwu derives joy in free-flowing attacking football, which will be better and more scintillating on the preposterous Godswill Akpabio Stadium turf, plus a fat salary to accompany that and not forgetting a pool of quality players to choose from that can aid his work at the Promise Keepers, he can do well.
Boboye, the current coach of the side is not leaving anytime soon, so the two-time Aiteo Cup winners' coaching position is presently unavailable and renders this option as a dream.
Realistic: Heartland
Ilechukwu staying put at the club. Though it may be difficult to swallow, might just be his best bet if he is still going to be a league manager next season. He penned a two-year deal with the Naze millionaires in 2019 and less than a year into the deal, the exciting project that caught his attention is suffering, and so is he. Nonetheless, any planned overhasty departure could mean a lack of foresight or seen as someone who lacks the virtue – patience.
Fidelis Ilechukwu of @HeartlandFC_ng is one of the most dramatic coaches in the @LMCNPFL

Even, when nothing dey happen, e go still find reason to jump around pic.twitter.com/VJOBnN90eQ

— Guarantor  (@Guarantor2011) February 23, 2020
The situation might be poor, yet, Ilechukwu may have to remain at the club for another season. Most of the top clubs and the mid-table teams have a manager at the helm bar Lobi Stars who no longer have Gbenga Ogunbote as their manager and are looking to appoint Kabiru Dogo of Sunshine Stars as their new coach, which potentially leaves the Owena waves' position vacant. Though he has been reportedly linked with the job, Ogunbote remains a favourite ahead of Ilechukwu to return to Akure.
Ilechukwu's staying might be weird, but it is the most likely option bar a managerial change at any of the other top clubs.
Wildcard: Under-20 National Team
"At the moment, we cannot sweep off the team and try to bring in young players so we must be able to balance the equation. I just want to work a little and later if I see there is anything we can do with young players. But the most important thing is to look at what we have on the ground and use them to make sure we succeed."
Those were Ilechukwu's words to ACLSports immediately he was appointed by Heartland. At MFM, due to the Olukoya boys' shoestring budget, the team relied on development of youth players and signing of talents from smaller clubs in the lower division which Ilechukwu in turn, has been able to manage some of them to stardom.
Steven Odey, now at Genk, has to be the biggest name that has come from Ilechukwu. Perhaps, Ilechukwu's youngness and philosophy has paved way for a chunk of young players that have played and are still playing under him.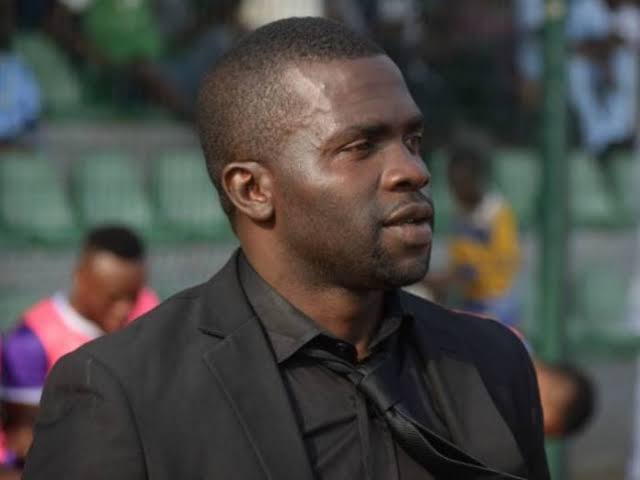 Ilechukwu's successes at MFM then did count for something in the national team – the Under-23. He served as an assistant to former Rangers International gaffer [not Enugu Rangers] Imama Amapakabio, but the team failed to reach the Olympics billed for Tokyo after a disastrous outing in at the Under-23 Africa Cup of Nations in Egypt.
Meanwhile, Ilechukwu could find more expression with the Under-20 national team if given an opportunity to lead by himself rather than be a sidekick. And with his magical touch to turn stone to gold, though highly unlikely, this might be a suitable pedestal for him to forge on.
---
What other options are viable for Ilechukwu if he decides to leave Heartland? Drop your thoughts in the comments section below.
Follow Samuel on Twitter: @Undisputed_Jsam
Photo source: npfl.ng, today.ng, LagosLive