The 8-2 bashing that FC Barcelona received from Bayern Munich last Friday was a testament that those at the top echelons of the club failed to heed the simple yet profound advice that an ounce of prevention is worth a pound of cure. What the whole world saw in Lisbon is what happens when perfect organisation meets abysmal ineptitude. Barcelona were a faltering machine, and Bayern Munich simply dismantled them with contemptuous ease. Now, heads will roll as a result of it.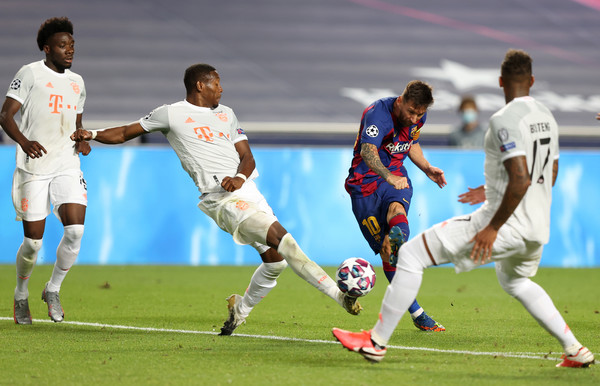 However, this disaster of gargantuan proportions would not have happened had the Azulgrana board, led by the embattled Josep Bartomeu, taken certain cerebral and needful actions rather than papering over the cracks. In my opinion, this problem started with the Neymar sale. Barcelona lost the plot due to the following major reasons:
The inability to properly replace Neymar – Phillipe Coutinho and Ousmane Dembele could not adequately fill in the big shoes left by the Brazilian, and the former added salt to injury for Los Cules with his two goals and an assist in the match. Dembele, on his part, has spent more time on the injury table than on the pitch, and his lack of match fitness meant he could not participate against Bayern. Even Antoine Griezmann, a world champion with France just two years ago, has had a torrid start to life at the Camp Nou. He has offered next to nothing despite a few promising showings.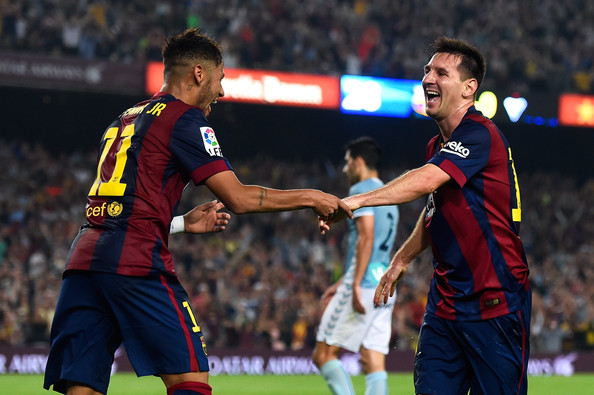 The board's humiliating scandals – Bartomeu and his lieutenants (Eric Abidal in particular) decided to change the coaching staff at the beginning of the year, replacing Ernesto Valverde with Quique Setien after the Supercopa loss to Atletico Madrid. Time has proved that this was not an incredibly good idea. Although the Extremaduran had lost control of the team, the Cantabrian did not fare better despite his promise of good football. Also, the embarrassing public revelations of the I3 Ventures scandals that made six members of the board resign in one fell swoop rocked the club to its core and created dissensions within the team.
Messidependencia and the absence of a capable supporting cast – Barcelona need to be reminded that we all grow old. At 33, Lionel Messi, Barcelona's best player ever, has seen better years. He has been the sole rescuer of the team with numerous spectacular goals, beautiful assists and otherworldly performances…until now. The board failed to provide the right players to complement his efforts. How could the team win La Liga Santander after losing to the likes of Granada, Levante and Osasuna? This Barcelona side was never going to win anything, and that realisation came too late for the board.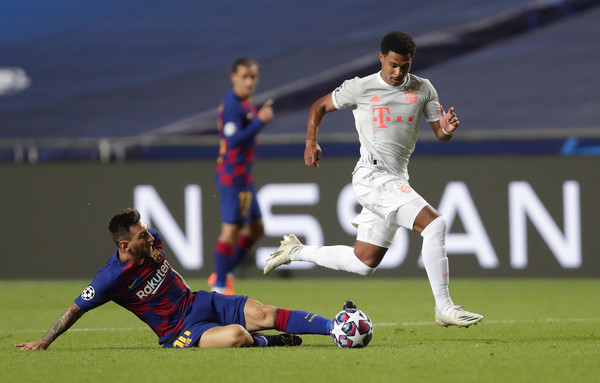 So, I ask, where do Barcelona go from here? I say, it has been somewhat like this before.
Almost two decades ago, precisely in 2003, Joan Laporta became the president of a Barcelona that had not won the league trophy since 1999. His election campaign was successful on the back of the promise to bring David Beckham to the club. He did not get his man but got Ronaldinho who worked with Frank Rijkaard. The outcome was a great success to the club. Hence, what Barcelona need are people who can steer their ship in the right direction.
Barcelona hope to convince Lionel Messi to stay at the club but some members of the board wouldn't be against selling him in the right circumstances. [espn] pic.twitter.com/c8ez2AifK5

— barcacentre (@barcacentre) August 21, 2020
The present board must go, the whole lot of them, with elections now slated for March 2021. Abidal has done the honourable thing by leaving, with Ramon Planes now in his place. Messrs Setien and Sarabia have already left; their good intentions and promise of a restoration of Barca's style of soccer left much to be desired. Setien will have to return to his cows at San Sebastian, content with the fact that he has once coached Barcelona. Ronald Koeman of the "Dream Team" fame is here, and a new dawn has begun.
Not to be spared are the tired players. Gerard Pique has already offered to quit for new blood to come in, and the same should affect Sergio Busquets and Jordi Alba. Arturo Vidal has been impressive this season, but he is on the wrong side of 30, just as Luis Suarez and Ivan Rakitic are. It is time for them to leave.
https://twitter.com/cnbarca/status/1296806723924234241?s=20
If transfer rumours are anything to go by, it would not be bad if Pique goes to Fulham, Suarez to Ajax, Rakitic to Sevilla and Vidal to the MLS. The only man in the 30+ category that should stay (that is, if he decides to) is Messi. His personal achievements in the just-concluded season means that he still has some fuel left in his tank. It remains to be seen if Bartomeu will step aside sooner than later and allow fresh pair of hands to take control.
While the whole world is making a furore about Barca's huge loss, this disappointment should usher in a new beginning— a new era of dominance. Already, the blueprint for that seems to be taking shape. Fresh blood is coming through. Bartomeu and Abidal, in all their clumsiness, have recruited Portuguese sensation Francisco Trincao from Braga.
Abidal on his departure:

"Over the last two years, I tried to make changes that I thought were important for the first team. Despite my conviction and persistence, I failed. This second goodbye brings to a close two years where I tried to work to make Barcelona better." pic.twitter.com/F3WRcnKMmy

— cαsα Bαrçα (@CasaBarcaGh) August 21, 2020
Pedri Gonzalez is now available after his stint with Las Palmas, and Matheus Fernandes has also returned from Valladolid. La Masia products Ansu Fati, Riqui Puig and Carles Alena (who may return from Real Betis) complete the picture for a new look Barcelona. These youngsters must be trusted by the incoming coach. If Barcelona can somehow find a way to sign Lautaro Martinez from Inter, then they can form a formidable team that will conquer both Spain and Europe and bring smiles to the faces of disheartened Cules.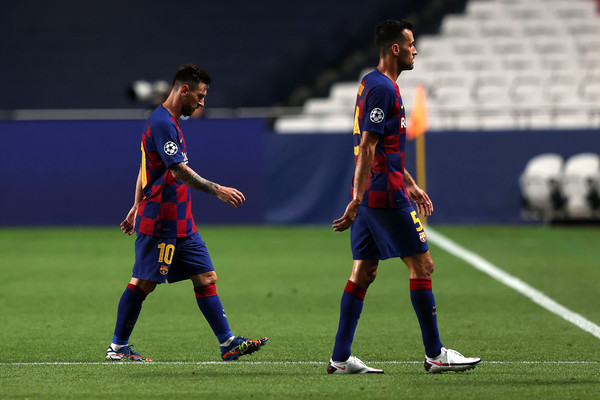 The capitulation at Rome, the disappointment at Merseyside and the demolition at Lisbon have shown that Barcelona failed to put their house in order, and they paid the ultimate price. Now is the time to begin again. Now is the time for a fresh start.
Believe it or not, Barca will be back!
---
Can things take a turn for the better under Koeman and should Messi still remain at the Camp Nou? Let's have your thoughts in the comments.
Follow Akin on Twitter: @mac_akin_ajayi
Photo Credit: Getty Images