Mario Goetze's departure for Bayern Munich, deeply unsettling for Borussia Dortmund at the time, has become a distant memory thanks to the performances of new signings Pierre-Emerick Aubameyang and Henrikh Mkhitaryan. The Gabon forward and Armenia midfielder, coincidentally both sons of footballers, have quickly come up trumps, scoring eight goals between them already and helping Dortmund win their first five Bundesliga games of the season. Aubameyang (five goals) scored twice and Mkhitaryan (three) in the spectacular 6-2 win over Hamburg, which included four goals in 16 minutes in front of the massed ranks of the famous Suedtribune, Western Europe's largest standing area.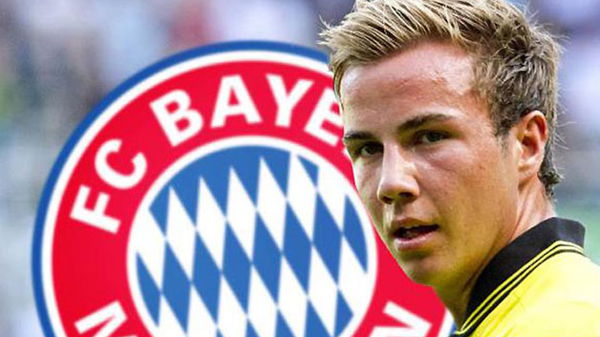 The speedy Aubameyang, signed for €13million from St Etienne, has been the revelation, scoring a hat-trick on his debut against Augsburg. His pace and confident finishing twice caught Hamburg off guard. The 24-year-old opened the scoring in the 18th minute when Marcel Schmelzer floated a free kick from deep down the left and Aubameyang appeared from nowhere to score with an angled left-foot shot past Rene Adler. Three minutes later, it was Mkhitaryan's turn as he collected Robert Lewandowski's clever backheel and coolly scored from the edge of the area. The pair then combined to put Dortmund back in front after Hamburg had pegged them back to 2-2, Mkhitaryan providing the pass for Aubameyang to fire in the third goal with another angled shot, this time from the right. After that, old hands Lewandowski, with two goals, and Marco Reus, with one and a brilliant assist, did the rest.
First signed by Milan, teetotaller Aubameyang, with his distinctive Mohican hairstyle, was loaned successively to Dijon, Lille, AS Monaco and St. Etienne, before finally settling at the latter two seasons ago. He led co-hosts Gabon to the quarter-finals of the African Nations Cup in 2012, although the adventure ended disastrously for him when he missed during a penalty shootout defeat to Mali in the quarter-finals.Mkhitaryan's progress has been less of a surprise as a number of a top clubs had been following him last season at Shakhtar Donetsk. Also 24, the €27million signing's father Hamlet, who died of a brain tumour aged 33, was a striker for local club Ararat Yerevan.
Combined, Mkhitaryan and Aubameyang cost slightly more than Goetze, who Dortmund sold to Bayern for a reported €37million in April.Dortmund's players admitted they were shocked when Goetze, who was raised at the club, chose to continue his career at their biggest rivals. "To lose a player who knows exactly how we think, who was raised by the club and, despite that, prefers another club, makes it really difficult," said defender Mats Hummels at the time, adding it had given him "sleepless nights."
        Ironically, Goetze has been beset by injuries since the move in the summer. A nagging muscular injury meant he missed Borussia's matches at the end of last season, including the Champions League final against future team Bayern. He was again injured in Bayern's Supercup match against Chelsea which ruled him out for several more weeks. Dortmund's flamboyant coach Juergen Klopp said before the season that his team, who finished as runners-up to Bayern in both the Bundesliga and Champions League last season, would rise again. "Naturally, there will be a couple of changes and one or two players will leave but breakup is the wrong word, it is simply a change which we think we can use to our advantage. I'm quite positive. I can promise that everything will work out in the end".
Klopp's statement has so far been justified. Dortmund are joint top of the Bundesliga with Bayern, they have the German Supercup in the bag and you can expect Dorrtmund to fire in more goals with the new look attack. Its really amazing how Dortmund have turned out to be one of Europe's big attacking threats. The prospect of top man Lewandowski moving to Bayern seems likely in January but that shouldn't weigh Dortmund down. They'll still be strong and don't forget there's always the prospect of Dortmund's ex-players coming back like Sahin presently and if Shinji Kagawa sees less time in Manchester United, Dortmund are ready to take him back so getting to see Goetze back in future won't be a surprise but Dortmund will continue to excel even if he never comes back.