The EPL top 6 title contenders part 2
        Arsenal just like Manchester United were not so active in the transfer market buying young and promising striker Yaya Sanogo and ex-player Mathieu Flamini who are both French for free making Wenger continue his French connection transfers and goal keeper Emiliano Viviano on loan from Palermo. It wasn't until the final day of the transfer window that Arsenal finally broke the silence by signing Mezut Ozil from Real Madrid for £42 million. Arsenal had a huge transfer budget to sign quality players. The likes of Gonzalo Higuain and Wayne Rooney had been in the rumor mill as well as Luis Suarez who Arsenal toyed around thinking they activated Suarez's buy-out clause by adding £1 to his £40 million price tag. If Arsenal were thinking of playing a joke with that, that's highly ridiculous. People started feeling Arsenal would again not buy top players and the trend of another trophyless season in sight again but it seems Wenger really wanted to surprise everyone how serious he was and getting Ozil for a price of £42 million shows Arsenal meant business. People might question Ozil's capture when Arsenal needed a striker or defender instead of a midfielder which Arsenal have in abundance. It might be true but let's not forget Arsenal have a misfortune with injuries to players in all position. Ozil's capture is therefore considered a good one. If Olivier Giroud stays fit all season and Ozil can adapt to the intense pressure of the EPL and the Arsenal team avoid injury, it's not hard to see why they can't challenge for the title rather than focus on a 4th place finish just for the sake of qualifying for the Champions League as the season objective and nothing else. That way people will be convinced with Arsenal as a serious, determined and ambitious team and Arsene Wenger is still the man to be in charge.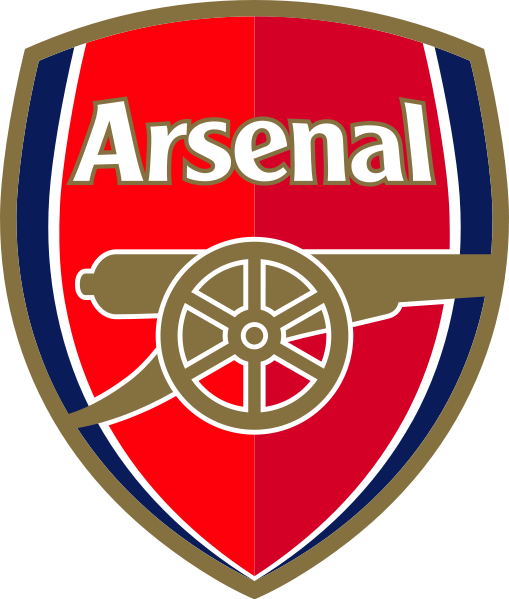 As said earlier, you would have to consider Tottenham Hotspur for the title. For many seasons, Tottenham have been trying to challenge for a place in the Champions League. They achieved that in 2009/2010 by finishing 4th ahead of Man City. Other seasons have seen them chasing shadows especially with Arsenal and some of them have involved last day dramas. Spurs had a good campaign last season. Andre Villas-Boas made the team achieve its highest points in the league but that only made them finish 5th. They were also a very dangerous attacking side led by Gareth Bale who is now at Real Madrid. Bale was an important player for Spurs but they have regrouped by making interesting player signings. Spurs have been able to land potent striker Roberto Soldado from Valencia, young winger Erik Lamela from Italian side AS Roma, midfielders Christian Eriksen from Ajax Amsterdam and Paulinho who impressed for Brazil  at the 2013 FIFA Confederations Cup, Powerful midfielder Etienne Capoue, Nacer Chadli from Twente and Vlad Chiriches from Romanian powerhouse Steaua Bucharest. All these 7 players cost a total of about £105 million which is a club record. What's more is that these are players that can play for any top club in the world and if these new players put together with the existing squad that has got loads of talent too, Spurs can surely give a shot for the title, thought qualifying for the Champions League will be the primary objective, things need to be taken one at a time and one can feel AVB will move the club in the right direction.
            Liverpool is the 6th team that makes up the teams that can challenge for the EPL title. Liverpool is considered the most successful team in England partly because they 5 Champions League titles which is the highest of any English team. The last few seasons have not been the best for the club. The departure of Rafael Benitez has seen Liverpool turn from Champions League contenders to Champions League absentees since 2009. Their league form has not been good in that period too. Cross town rivals Everton have finished above them for the past 2 seasons. The arrival of Brendan Rogers in 2012 saw Liverpool head in a new direction. Rogers came from Swansea implementing his possession tactics that worked well for the team. Liverpool had to slowly gel with it and now it seems they are getting the hang of the system. Liverpool had a busy transfer window like Spurs and have landed Mamadou Sakho, Tiago Ilori, Simon Mignolet, Iago Aspas, Luis Alberto, veteran defender Kolo Toure, Aly Cissokho and Victor Moses. All these players cost about £50 million. These players are mostly young and if you look at the football manager game once again, players like Sakho, Cissokho and Ilori develop to become fantastic players in future in the game and that can also happen in reality. These new players coupled with Rogers' desire to succeed with the possession tactics can bring Liverpool back to the lime light once one, and not forgetting that Luis Suarez staying out of trouble and evergreen captain G staying fit is also crucial to their chances of winning the league and heading back into the Champions League.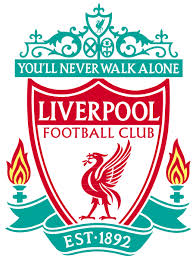 All these teams have strengthened and look hungry for success more than ever before but the thing is 6 teams can't win the league and 6 teams can't go for the Champions League. Only 1 wins the league and 4 go for the Champions League. Whichever of the 2 teams that drop out of the Champions League places would be disappointing considering the huge chunk of transfer funds spent but that's football. And let's not forget the chances of the remaining EPL teams pulling a stunt. Teams like Everton, Swansea, Aston villa, Newcastle, Southampton, Fulham, Norwich among others can pull a surprise 5th, 6th and if possible 4th place finish. Nothing is impossible but if this happens it will break the chain of the top 6 and will push the 2 disappointing teams further down the table. It's really had to give a prediction of who will win the league and how the top 6 positions will be. The season is always full of twists and turns and big surprises are bound to happen. It's really going to be exciting to see how the season unfolds for the EPL top 6, till then, it's all fingers crossed.