It was 29th April, 2008 and Barcelona had just been knocked out of the Uefa Champions League semi finals by Manchester United courtesy of a Paul Scholes stunner. The dominant Barcelona side were in disarray, their decline in two years was oh-so alarming. But mystifyingly, the Champions League triumph of 2006 birthed their decline. The players lost their hunger and some were more interested in partying. Chaos ensued at the Camp Nou which led to a complete breakdown in discipline within the dressing room. The unruliness persisted, and ultimately the blasé attitude of some of the players led to a trophyless 2006/2007 season in Catalonia. The 2007/2008 season wasn't any better as Barça finished 18 points behind La Liga champions Real Madrid and failed to win the Champions League. That was the final straw and Frank Rijkaard was relieved of his duties as manager.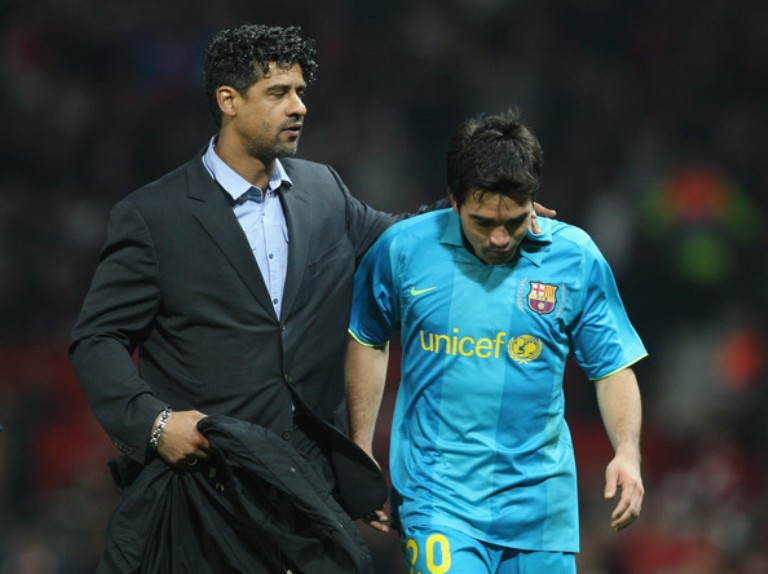 In came 37 year old Josep Guardiola who would live the dream of managing the team he represented for much of his playing career. Pep was previously coach of the Barcelona B team and it was a successful stint there as he added intensity and work rate to their technical abilities. He instilled a fiercely competitive winning spirit into the team, leaving nothing to chance. He demanded high standards, irrespective of being a reserve team playing in the third division. Barça B finished the 2007/2008 season as champions, winning the playoffs to be promoted into the Second Division.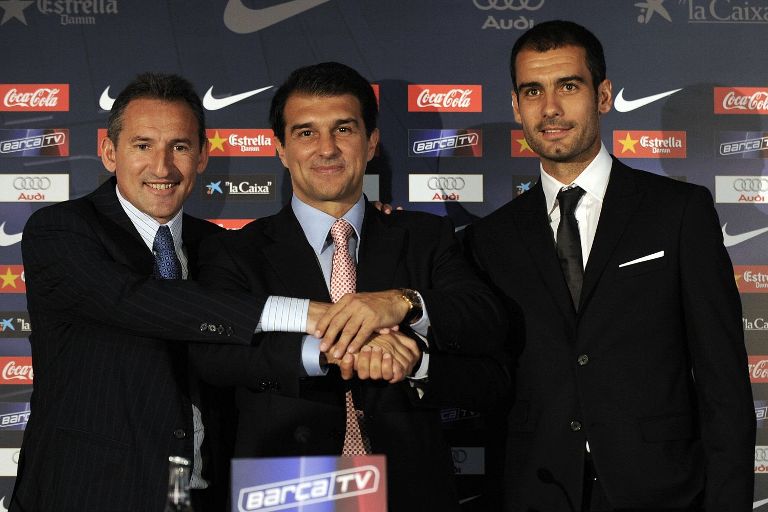 Guardiola's reputation was burgeoning.
There were doubts about him though. He was perceived to be inexperienced as he had only one year of management under his belt, more so with a reserve side. It wasn't an "easy" job for Pep because he walked into the first team dressing room with the club in turmoil both on and off the pitch. At his first press conference as Barça boss, he said "I am the leader, they follow me and we will achieve. They should follow me." One of the first things Guardiola did was to get rid of players who he considered disruptive in the dressing room. Out went Ronaldinho, Thiago Motta and Deco and Samuel Eto'o. He built his team on the Spanish core of home based players who valued what it meant to play for Barcelona and uphold the ethos of the club.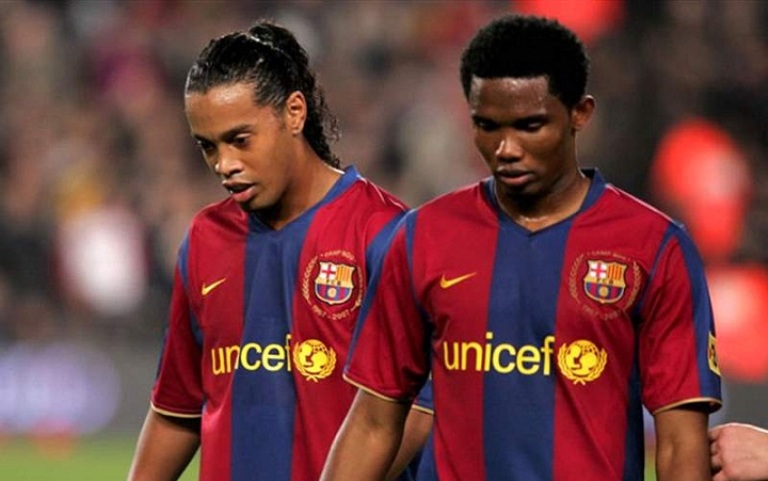 Josep Guardiola went on to create the best Barcelona side of all time, sweeping all before them and playing some of the best football ever seen. They showed the football world another way of winning. They were competitive and intense. They surely raised the bar and set a standard for modern football.
During his time at Camp Nou, Barça won fourteen titles between 2008 and 2012, dominated individual awards and became the standard. Lionel Messi became the best player of his generation, claiming three Ballon d'Or victories. Barcelona's treble winning season in his opening year was the first of the 21st century in Europe. The six trophies in a calendar year, was another record. Of the 255 games played over 4 years, they won 194 – a staggering 76% win rate. They scored 723 goals, conceded 212 and lost only 24 games.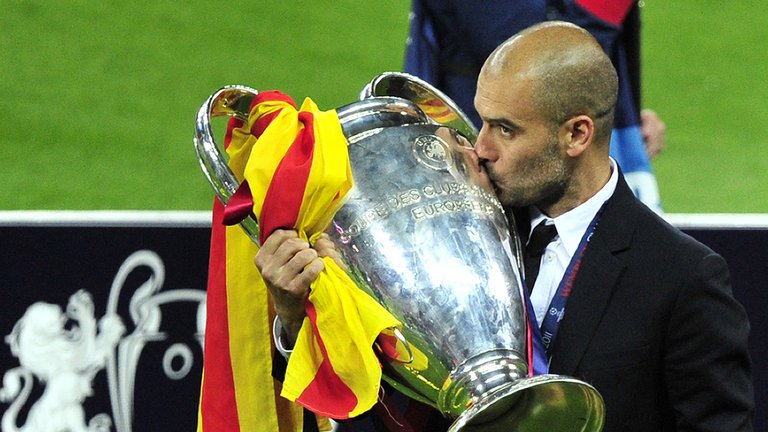 Armchair supporters have incessantly discredited Guardiola's achievements. The cynics feel he had an easy job to do at Barcelona as they liken it a PlayStation video game. That's Nonsense. His job at Barcelona was challenging, he made mistakes, but he made them his way. He made history too.
His success at Bayern Munich has also been discredited by naysayers. The commonly repeated, yet false rhetoric is he 'failed' in German football because he didn't have success in the Champions League with the Bavarian giants. That isn't only unfair, but downright lazy. Besides winning seven trophies with Bayern, he had a positive effect on the football culture in Germany.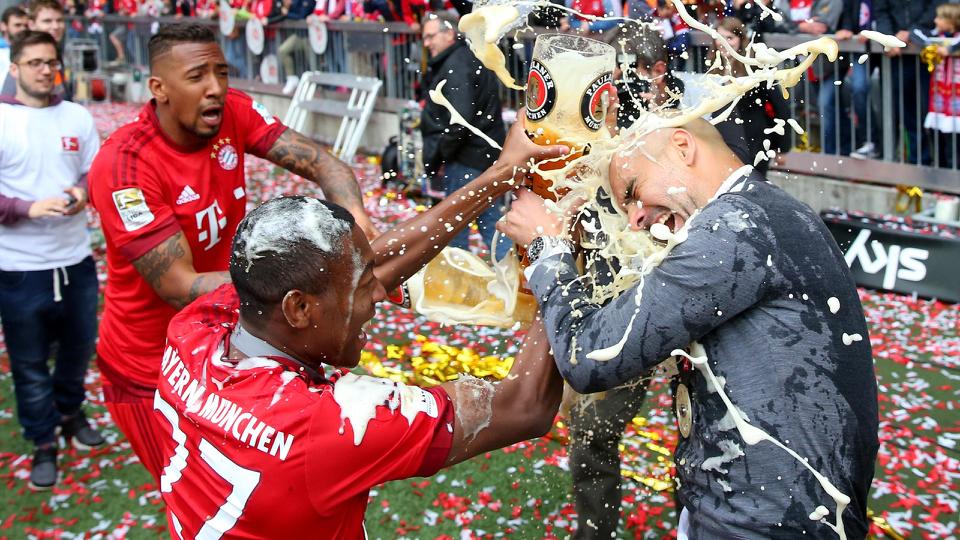 Winning the Champions League isn't something any manager can guarantee – irrespective of reputation and track record. Guardiola improved the players at Bayern by challenging them tactically and physically. Philipp Lahm became more versatile, Manuel Neuer, Jerome Boateng, David Alaba and Thomas Muller blossomed into better players with meticulous hard work and coaching. Rafinha was another player who was revitalized under Guardiola.
It's no coincidence that the national teams of Spain and Germany won big trophies with Pep Guardiola managing in those countries. His decision making had an extremely positive impact on their respective national teams – Spain's especially.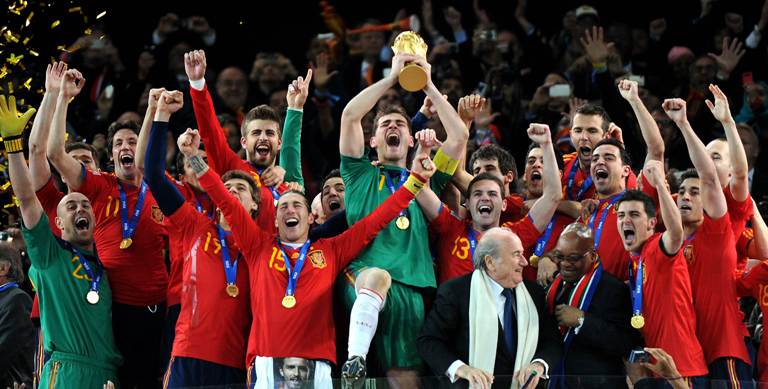 Guardiola's presence in English football can only be regarded as a blessing. He would improve the tactical side of the game in England and change the way people live and breathe football. There would be challenges, but nothing he wouldn't overcome or at least strive to. Case in point – the 4-1 victory away at Stoke City, a team difficult to beat in the windy town. It may be too early to call, but John Stones and Raheem Sterling already look better under the Spanish manager's tutelage. English football can only get better.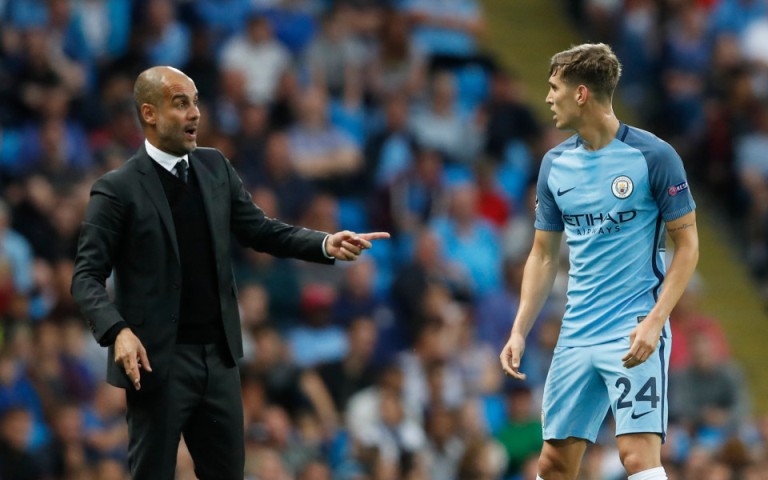 No matter how much Pep Guardiola achieves, one thing is certain, the bandwagon critics would remain, but it doesn't change fact that the Catalan tactician has provoked a revolution in modern football.