Insane Hamilton Brazilian GP sprint shows engine penalty, disqualification, was worth it
Lewis Hamilton approached the Formula 1 Brazilian Grand Prix 19 points behind Max Verstappen after the Dutch man's brilliant drive to victory in Mexico.
Hamilton was second but finished 16 seconds off his title challenger. That's how superior and uncatchable the Red Bull were.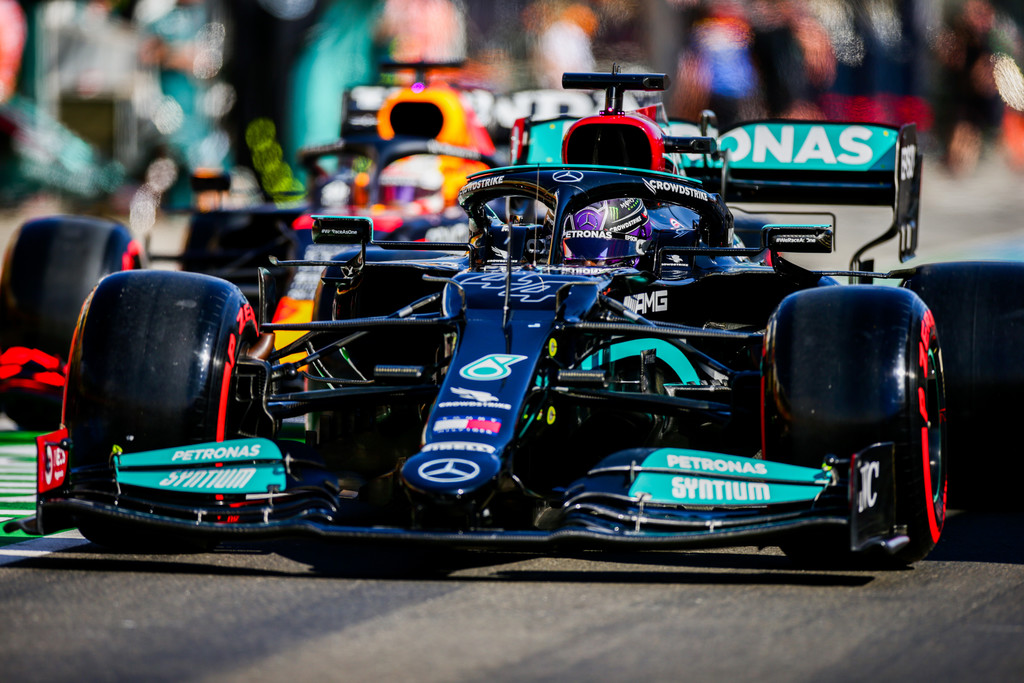 Mercedes therefore needed to find better gains coming into this weekend's Brazilian Grand Prix where Verstappen is the reigning champion from the last race held in 2019.
A few hours to Friday practice, it was announced Hamilton was taking his fifth internal combustion engine which would incur a five-place grid penalty for Sunday's race. Accepting such a painful fate, Hamilton was solid in practice, finishing in first place and was even stronger in qualifying by taking pole position.
STARTING GRID

How we're lining up for Sunday's race ????#BrazilGP ???????? #F1Sprint pic.twitter.com/tAaXvADOcR

— Formula 1 (@F1) November 13, 2021
So strong was Hamilton's pace, there was suspicion about his rear wing, and after investigation by the stewards, following Red Bull lodging a complaint, it was gathered that Hamilton's rear wing had contravened technical regulations while his DRS was in use during qualifying.
Hamilton was subsequently kicked out of qualifying as a result, meaning he was to start Saturday's sprint race from last.
Verstappen on his part was fined €50,000 for touching Hamilton's rear wing while it was in parc feme conditions, another violation of the regulations. It however didn't hurt his second-place start for the sprint race.
P20 ???????????? P5@LewisHamilton put on an overtaking show on Saturday!#BrazilGP ???????? #F1Sprint pic.twitter.com/erH6WjvMIi

— Formula 1 (@F1) November 13, 2021
One would think it's double tragedy for the 36-year-old Hamilton, but it was far from the case as he was the star of the show during the sprint race, using the superior speed of his newly-fitted Mercedes engine to gain 15 places in the 24-lap adrenaline-filled race and finish in fifth place.
This means Hamilton will start Sunday's race in 10th place which is not bad at all. In fact, judging by his performance on Saturday, he looks primed to finish in the podium places and possibly even win the race where his teammate in Valtteri Bottas starts on pole with Verstappen in second place and Carlos Sainz Jr. third.
???? "I just never give up, you can't ever give up!

"Of course, it was devastating when I heard about the verdict but you can't let that hold you back.

"You've got to keep your head down and keep going."

???? – @LewisHamilton pic.twitter.com/dbws3t60pb

— Mercedes-AMG PETRONAS F1 Team (@MercedesAMGF1) November 13, 2021
Hamilton hardly had any difficulty overtaking the cars in front of him and seeing he made a meal of Esteban Ocon, Pierre Gasly, Charles Leclerc and Lando Norris in passing all of them, it should be the same sequence for Sunday, maybe even faster.
Hamilton's main challengers will be Sainz's Ferrari and the other Red Bull of Sergio Perez. Perez especially will want to hold him up as much as possible so it gives Verstappen more breathing space up front which aids his championship lead that now stands at 21 following his two extra points gained in the sprint race.
Failure to do that could mean Hamilton winning the race as Red Bull isn't as fast as Mercedes this weekend and should it get to the point where it's a Mercedes 1-2 upfront, we can expect team orders in place to allow Hamilton take first from Bottas to keep his championship hopes well and alive.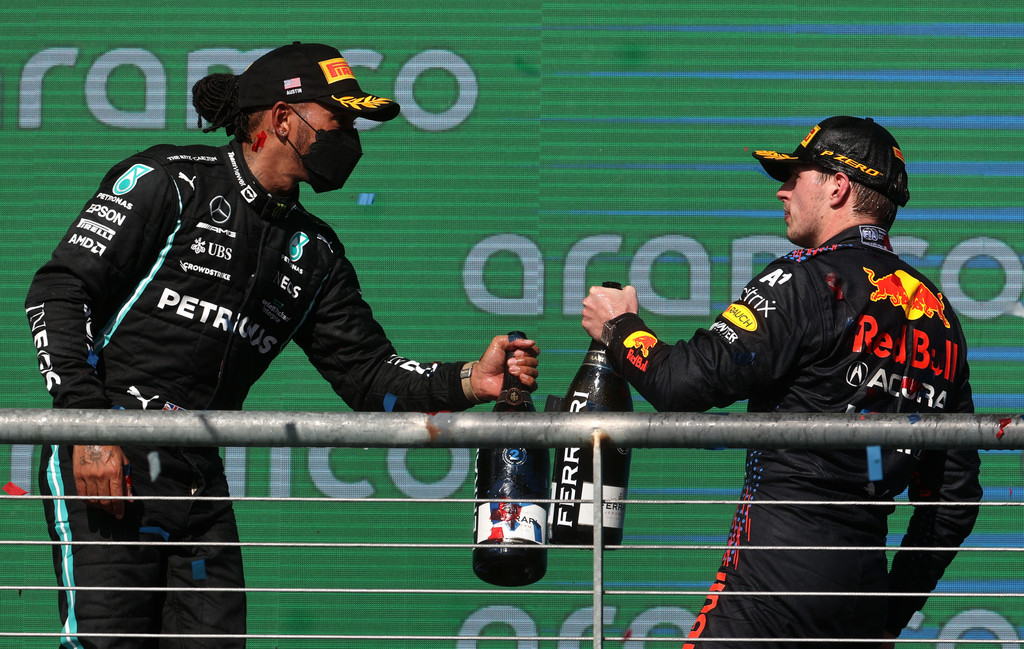 Indeed, the showings of Mercedes in Brazil is a sign that the race for the driver's championship is far from over. Red Bull have been the dominant car lately and Mercedes needed to respond. The fresh engine is clearly the answer and Red Bull will be scratching their heads at such gains their rivals have made.
It's three races left to end the season after Brazil. They head to Qatar this Friday before heading to Saudi Arabia and finally the United Arab Emirates. These are tracks where speed matters and if Hamilton's gains in Brazil are anything to go by, we can expect him to go even faster in the next races.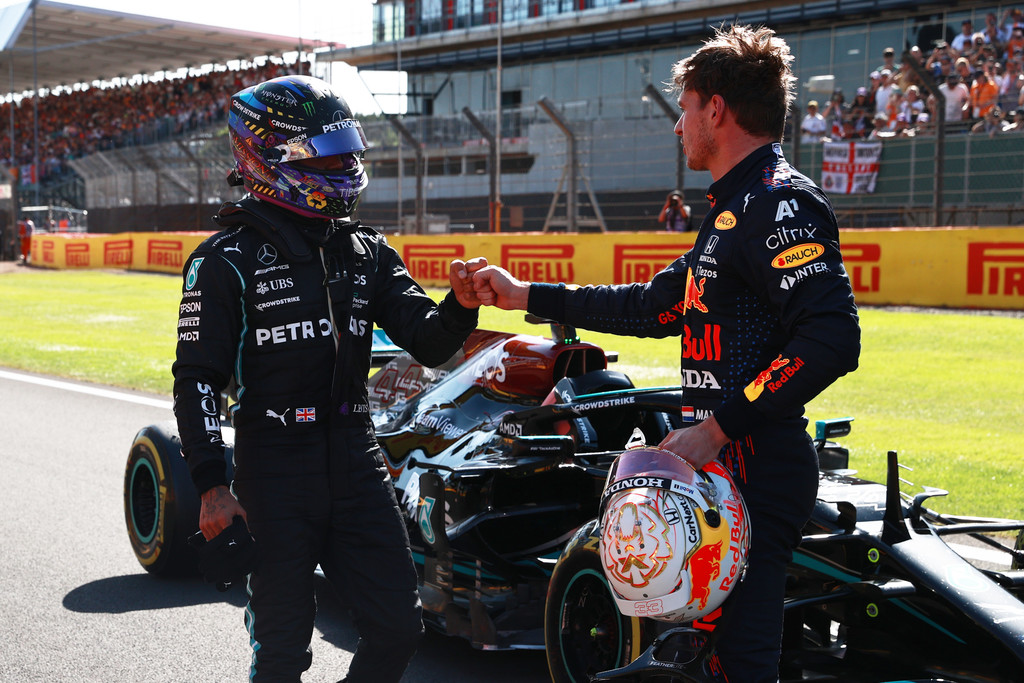 The battle isn't over yet. It's going down to the wire. So stay on the edge of your seat as we continue to experience the closest and most intense race for the championship in decades.
---
Photo Credit: Getty Images