To think continental glory was attained just three years ago, it's a reality still trying to sink in that the Super Eagles of Nigeria will not be participating in the African Cup Nations for the second successive time. Getting Maximum points from the hands of seven time Afcon champions Egypt was never going to be easy added to the fact the withdrawal of Chad meant only one team would be going to Gabon next January. It is easy to put some blame on Samson Siasia for his awkward selections in both legs but he can be forgiven for coming in at a crucial period and very little time to prepare. Having three coaches in four qualifiers is an utmost sign of instability within the Super Eagles camp and larger responsibility for this failure should be put on the Nigerian Football Federation. The governing body have in the past taken decisions that have led to our downfall. Of such is stadium selection that hosts Nigeria's home games.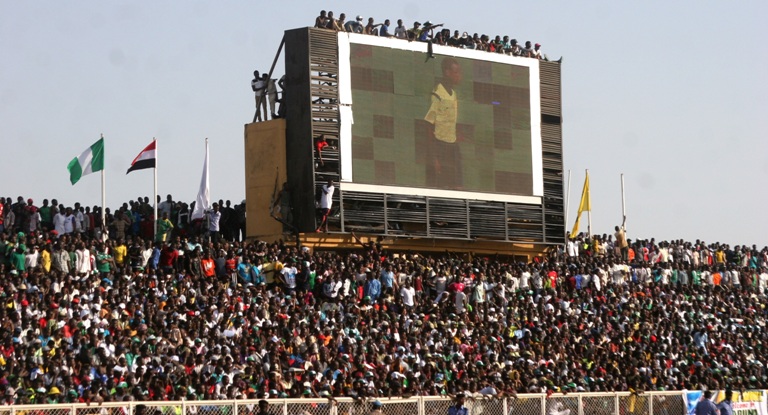 There was a lot of buzz over the recent selection of the Ahmadu Bello Stadium in Kaduna for the Egypt match. Firstly, it was criticised on the basis of security which was raised last June when the Super Eagles hosted Chad. Nigeria's former number one Vincent Enyeama voiced his concern over the selection due to the Boko Haram attacks that have claimed thousands of lives in Nigeria's north and one wonders why his comments drew the wrath of the NFF. Did the people in the Glass House do their homework properly before the game? Security happened not to be tight enough for that game
Secondly, there was the question of having a full house as it was believed Kaduna would not draw a huge crowd for this tie but fans swarmed the stadium to the point of been overcrowded. Passionate fans could be seen sitting on the flood lights with legs hanging over the metal structure. The game didn't end to the taste of the Super Eagles or the fans that trooped out in large numbers to see a disappointing 1-1 draw which left qualification hanging.
Fifa rules clearly state that spectators in the stadium must not exceed the seating capacity. Why then should a 16,000 capacity ground suddenly contain almost 50,000 people? The fans sitting on poles of the flood lights and the public display screen was very scary. What if the structure was weak and it collapsed? It is unbearable to think of the disaster that would have happened. Crowd movement was very poor and it could have led to a stampede which luckily didn't happen. Is the Heysel disaster that claimed 39 lives in the 1985 European Cup final or the Hillsborough disaster of 1989 which killed 96 innocent Liverpool fans not enough to remember that crowd management and safety is paramount?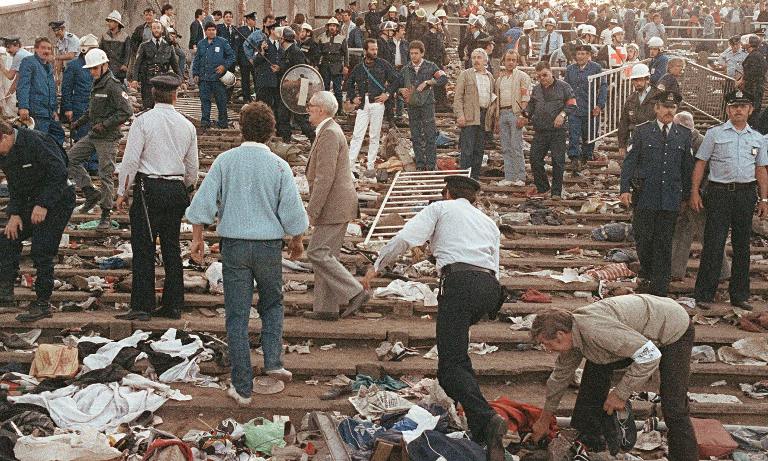 If the NFF really wanted a massive crowd what happened to the iconic 30,000 seater Akwa Ibom International Stadium in Uyo? The 60,000 capacity Abuja Stadium is largest in Nigeria, wouldn't that have been an ideal venue? Had the spiritual home of Nigerian football, the National Stadium, Lagos been in good shape there couldn't have been a better venue for a clash between two African heavyweights unfortunately it's in a state of decay that only makes one weep bitterly.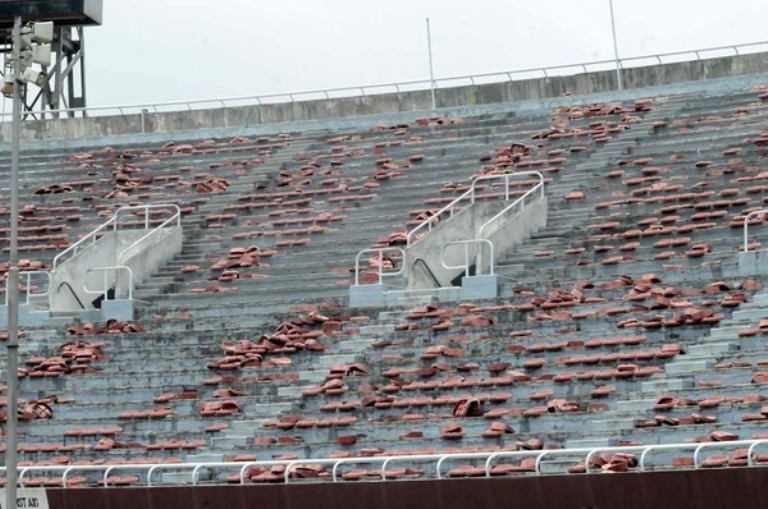 It's very sad that most of our iconic stadiums are turned to spaces for social and religious events which further deteriorates the existing structure. There should be money allocated for stadium maintenance all across the country at both federal and state level but one wonders what it is used for.
The 86,000 Borg El Arab Stadium in Alexandria in the second leg showed a stark difference. It was the perfect atmosphere for a morale boosting win for the Pharaohs and a return among Africa's elite since 2010. Can't example even be taken from South Africa that hosted a successful FIFA World Cup in 2010 for the first time on the African continent? If hosting rights were to surface a second time in Africa, I doubt Nigeria would be able to host the global showpiece.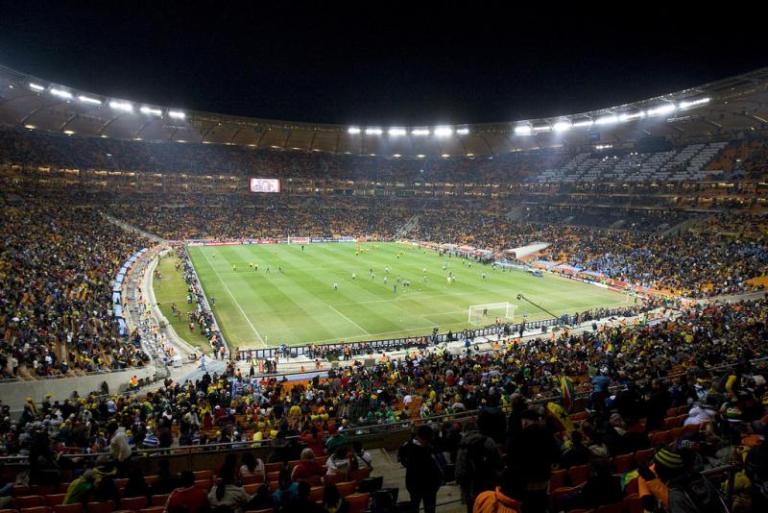 Though some have clamoured for Nigeria to have a stadium where it plays its home games just like Wembley for England and Stade de France for Le Bleu, there is nothing wrong in moving venues from one stadium to the other. The basic thing is the stadium must be in proper shape before the boys come to town. After all, the likes of Spain, Italy, Brazil and the United States do not have a fixed home for their international matches and a closer look shows each venue is up to standard.
Nigerian stadia are not and it's high time the NFF and concerned bodies do a rethink in selecting stadiums before disaster strike as it almost did in Kaduna, otherwise as someone put it, we should focus our energy on indoor sports like boxing and wrestling that has potential rather than the once glorious football.