Just six months ago, Lionel Messi, the continuously-argued football greatest-of-all-time, put the football world on its feet when he was this close to leaving Barcelona by putting in a transfer request.
The 33-year-old Argentine maestro had endured a difficult 2019-20 season, relinquishing the La Liga title to Real Madrid and suffering one of the biggest upsets in Champions League history with an 8-2 bashing by eventual champions Bayern Munich.
All was not well at Camp Nou and Messi was quite discontent with how things were going under then-president Josep Maria Bartomeu.
With a year left to run on his contract last summer, it was the perfect moment for Messi to leave and put the last few disappointing years in the Catalan capital behind him.
Lionel Messi could have played his last European game dressed in Barça's shirt at the Camp Nou, if he maintains the intention he had in the summer to leave the club at the end of the season. [espn] pic.twitter.com/EajFSMlvYo

— barcacentre (@barcacentre) February 17, 2021
However, the Barcelona hierarchy and even the La Liga establishment were not keen to let him leave that easily, neither was Messi because of a lengthy legal battle that would ensue over a clause that allowed him to leave the club at any time for free elapsing.
The current campaign has gone from bad to worse for Messi and Barcelona with the Blaugrana nine points behind in the La Liga title race and leaders Atletico Madrid still having a game in hand. They are also fresh from a 4-1 Champions League round of 16 first-leg home defeat to Paris Saint-Germain which has effectively ended their hopes of lifting Europe's premier competition for the first time since 2015.
17 – Lionel Messi ???????? has scored in the @ChampionsLeague for the 17th consecutive year (2005-2021), equaling Raúl González's ???????? record (1995-2011). Infallible. pic.twitter.com/pXEhIq7Tcr

— OptaJose (@OptaJose) February 16, 2021
Though Messi himself scored from the penalty spot in that game to make it 17 consecutive seasons (2005-2021) he has scored in the Champions League just like Real Madrid legend Raul did between 1995 and 2011, it summed up how terrible the season has been for Barcelona who are in serious financial crisis.
Barcelona are as bad as they were under Quique Setien now under Ronald Koeman and its only sad that a fine player like Messi has his name included in all the mishap. That doesn't bode well for a player that has taken the Catalan giants by storm since 2004, breaking record after record to become the highest goalscorer in the club's history and in La Liga as well.
I 8-2 say it but Messi wont be staying at FC Barcelona 4-1 more season

— Troll Football (@TrollFootball) February 16, 2021
It would honestly have been better if Messi had left the club when things started to go bad. At least, it will blot his name out of the misfortunes, but it's not that easy to call it quit with the strong bond he has with the club.
Messi's attachment to Barcelona is beyond the ordinary but even at that, not all marriages are built to last when faults exist in places. Of course, it can be fixed, but it doesn't help someone who is at the peak of his powers and declining in years.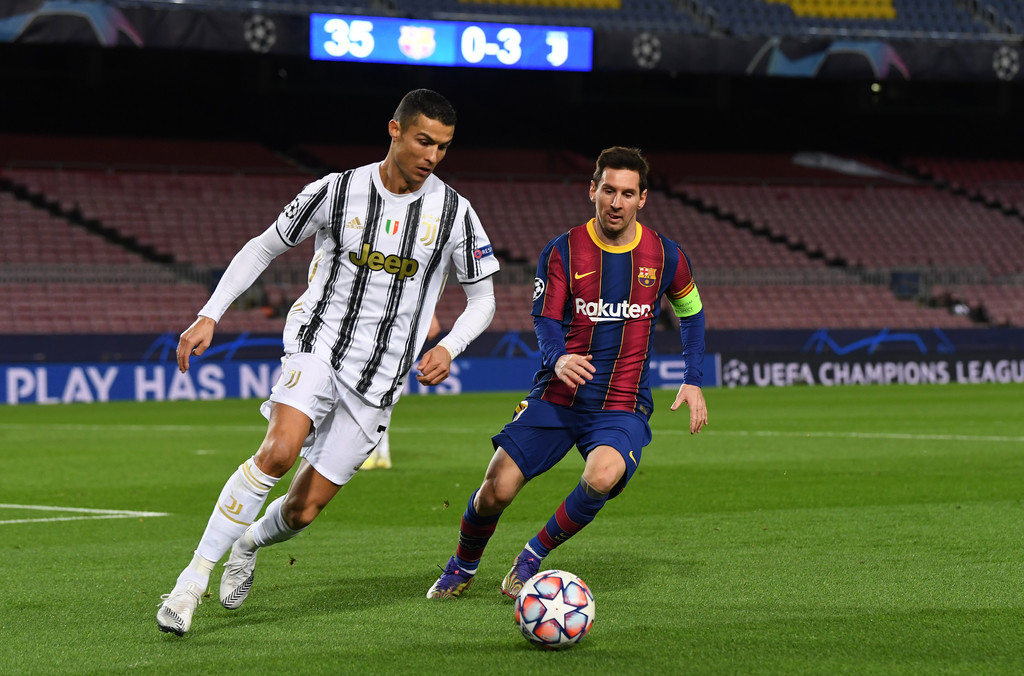 Messi's nemesis Cristiano Ronaldo had to move on after nine successful years at Real Madrid where he banged in 450 goals, joining Juventus, and it's no doubt that it's been a refreshing time for the 36-year-old Portuguese in Turin.
Even Messi's old teammates in Luis Suarez, Arturo Vidal and Ivan Rakitic all left the toxic environment at the Camp Nou and are breathing fresh air at Atletico Madrid, Inter Milan and Sevilla respectively.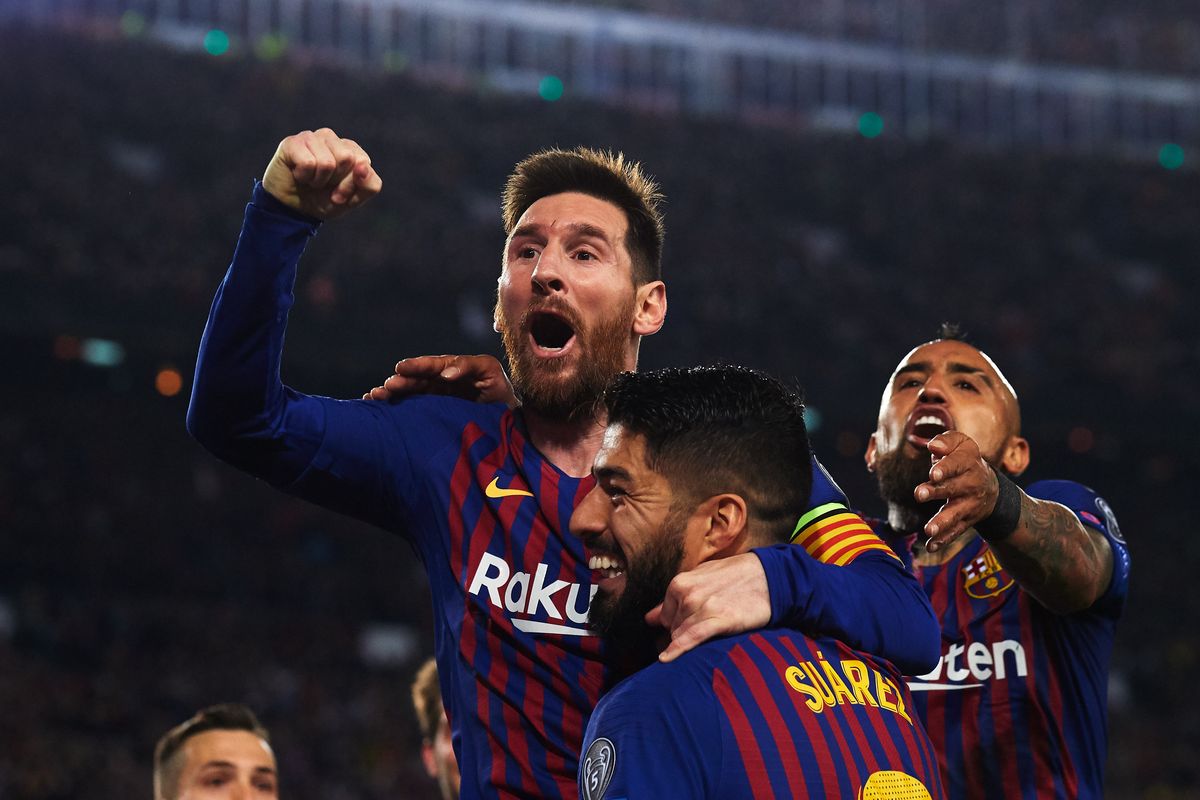 It is particularly reinvigorating for the former two who are in contention to help their sides win league titles for the first time in a long while.
Messi can speak to clubs at this point to sign a pre-contract but the Rosario native isn't keen to do that now and will rather wait until the end of the season.
Is there really any point waiting? Since nothing solid is likely to come out of this season for Barcelona, this is the best time for Messi to do the needful.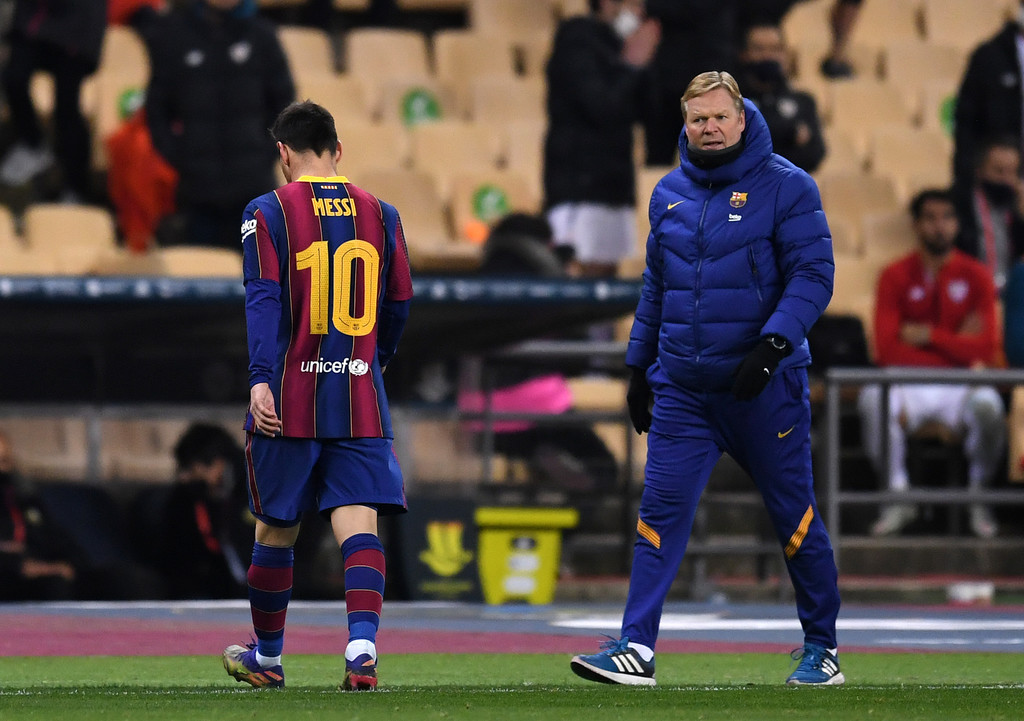 The earlier he begins that transition, the better for the career he still has a lot to give.
It's rather sad that Messi's time at the club that sponsored him right from the moment his talent was spotted, could come to a gloomy end and not one littered with lots of silverware. He's however got to leave at some point and only he can make it easy for himself.
---
Is it a good choice for Messi to wait until the end of the season before negotiating with other clubs? Share your thoughts in the comments section underneath.
Photo Credit: Getty Images