---
Not since World War II has football across the world seen a serious disruption. The six-year battle between the Allied Forces and Axis Forces meant events like the Copa America, World Cup and the old English First Division did not hold. Another war is upon us in the form of the coronavirus that has affected more than 4.5 million people across the globe and killed more than 300,000 people as well.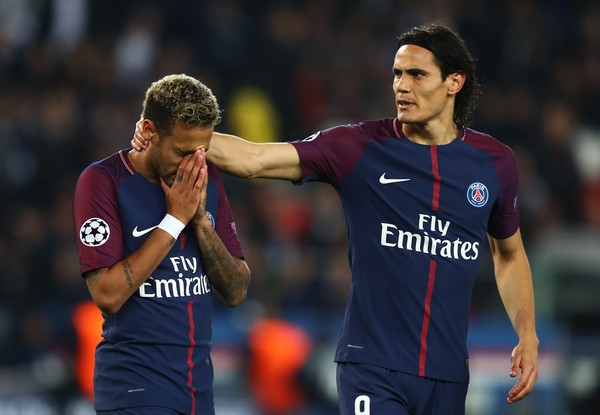 Football has been on hold since March because of restrictions placed by governments to curb the spread of the virus, but now that those restrictions are been lifted, there's a green light to resume.
Some think it's too early to resume because of cases that keep increasing daily while some think the game needs to resume to prevent huge losses from pilling up. Football writers Emmanuel Akinloye and Kunle Fayiga present their cases.
Emmanuel Akinloye: 'Yes, Lives are precious but are sustained by decent economic orders'
Life is replete with topsy-turvy curves and quite a number of times when we are presented with unpremeditated disaster, we are often forced to make costly sacrifices at the expense of equally important alternatives.
To explain much better, the present conundrum is a conflict between health and a potentially sick economy. You leash one for the other and the result proves otherwise. Human lives are precious, no doubt! but, we must also be conscious of the economic ratification, which as far as I'm concerned is capable of entrusting many into death knell. In the football parlance, nothing is different. Top five European leagues are set to lose a whopping £4.1 billion. The Premier League (£1.2 billion), La Liga (£958 million), Italian Serie A (£650 million), Bundesliga (£750 million) the French Ligue 1 (£400 million).
"There hasn't been a survey on whether the players want to play or not." ❌

"They can't contract them to play under this situation!" ????

"We need to know what the players really think." ????

Sam Allardyce says we need to hear from the players before starting the league again pic.twitter.com/ye9ZAG2dfZ

— talkSPORT (@talkSPORT) May 15, 2020
A huge chunk of this money is entirely tied to selling broadcasting services as media rights. Broadcasting services, on the other hand would demand payments provided there's a breach in contracts. For instance, the EPL is currently on a three-year contract of over £12 billion for a broadcasting giant and obviously a breach by the virtue of hiatus in live matches would equate to the PL refunding a huge percentage of the money.
Though the absence of matches as at now is quite understandable by broadcasting services and such uncharted occurrences might be sufficed with the force majeure clause, however, a decision to void or cancel the season amounts to a breach of contract and a refund of an initially deposited money. Thus, cancelling the season appears to be an unimaginable option, except willing or ready to fight a legal battle with unprecedented debts as its endnotes.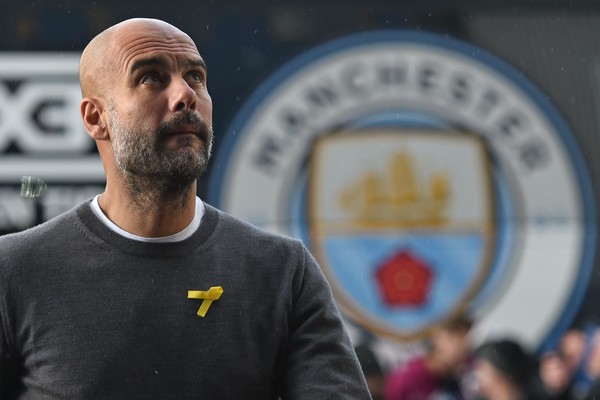 Save for these philanthropy, clubs and non-playing staffs are possibly to be retrenched and their monetary sources cut off amidst a haze of economic turbulence. Thus, they are likely to be swept by an economic tornado rather than the horrendous stranger — Coronavirus itself.
Arguments of cancellation are myopic as much as humanely pretentious. They must be weighed not from deceptive conjectures but equally accurate facts and figures from an undiluted economic sense. How would clubs maintain wage payment? How would players already retrenched sustain economic balance? Lives are important but if these are left unchecked, perhaps we are laying ambush without cleaning our footpaths. Mortalities and possible death from impaired mental health would swiftly come assailing.
The core value of football as a fair sport might also be defeated if leagues ends prematurely. It means some clubs would be 'situationally' luckier than others – an aberration to football sacred ethics! For instance, clubs like Liverpool (if voided) is likely to see a 25-point gap vanish while relegation-threatened clubs like Watford, Brighton and Norwich would be in a wild frenzy with similar fate befalling. How cruel would football be, if PL authorities jettison Leeds United chances of a possible PL return amidst repeated shots at success? The blood, sweat sacrificed on an amphitheatre with equal gladiators would thus be considered non-existent or cancelled? Certainly not! Or else, football commits a brazen murder on its hallowed altar of justice and fair play.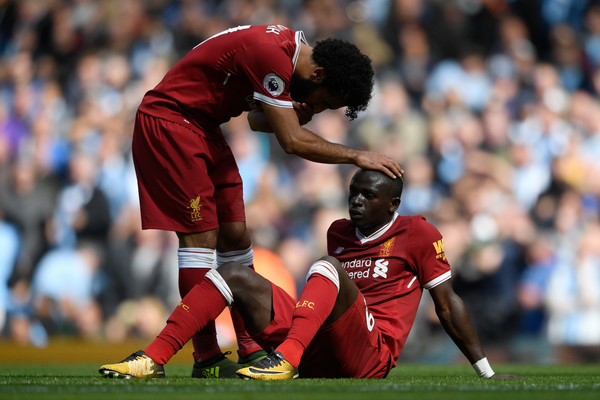 Lastly, we have all been 'caged' at the backyard of our houses for months already with our sights blurred by stale matches, ears clogged by undesirable news and minds heavily busied with existential philosophies about life vagaries and futility. The athletic identity of players is also not spared, as currently torn apart by a seemingly endless assault. Studies show players mental health are depraved, arising from 'home alone' experiences and convoluted anxiety of a football return.
Bringing football back to life in this regard would undoubtedly stem anxieties and heal psychological trodden populace. It would soothe a sense of survival in a world of unimaginable uncertainties.
Kunle Fayiga: 'Lives are not precious at all. Money is all that matters and that's sad'
One theme that is consistently mentioned as a reason for finishing the football season is to preserve integrity. Is that really the case?
Football is important no doubt, but rushing things too early can come at a very grave cost which will be worse than the desire to ever restart.
Losing money has always been a bone of contention for a restart but the truth is that lots of money has been lost and it will take a while to recoup.
#Bundesliga & #PremierLeague chiefs aren't interested in the safety of the players & staff or that the game we love is ruined as a spectacle. They couldn't give a fuck, it's all about money & fulfilling TV deals, it sickens me. #football #projectrestart #Covid_19

— Mike (@dudeville) May 16, 2020
Again, it needs to be asked, what will clubs really gain by not playing with fans in the stadium? It is not only absurd but it would mean ticket sales and gate receipts which are the main sources of internally generated revenue all vanish.
Football clubs have already assured that the highest of safety standards are in place but it seems to be forgotten that football is a contact sport and this makes the chances of the virus spreading even higher.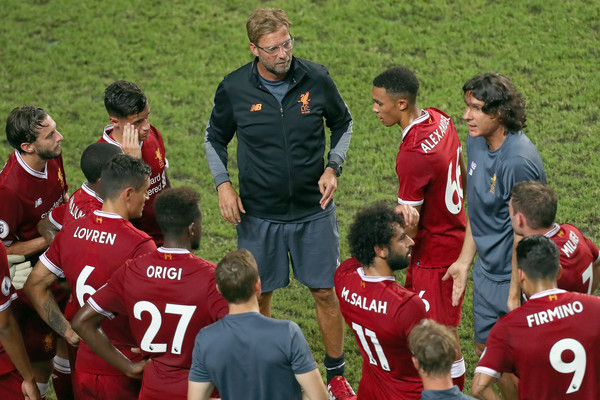 There is a threat of a second wave of infections which could potentially be more dangerous than the first one as warned by the World Health Organisation and clubs have not stated how they intend to deal with this. They just want to get the season done with no matter what and that's rather more of selfish ambition.
The losses from the inactivity of football have been great already, but it's never the end of the world and there's always going to be room to bounce back. Government support will also be there to cushion the effects of any big loss.
Let's not forget that during World War II, big events like the World Cup and the Wimbledon tennis championships did not hold because it was impossible to do so. It can be argued that the tournaments were not as lucrative as they are now, but is it until a high-profile figure's life is lost before the danger of this virus is realised?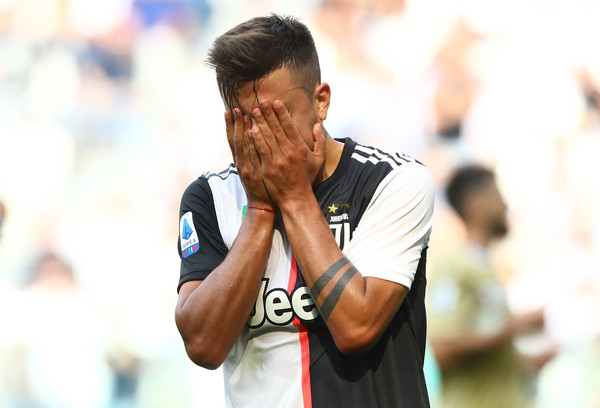 Paolo Dybala spent more than 40 days before he was declared healed and negative of the coronavirus. What if he had died from it? What if AC Milan icon Paolo Maldini and his son Danielle also succumbed to it or Arsenal manager Mikel Arteta or Chelsea's Callum Hudson-Odoi? Montpellier midfielder Junior Sambia was this close to kicking the bucket after going into a coma and needing ventilators for life support before he came out. Not everyone is that lucky.
It has been claimed that people of African, Latin American and Asian origins are at greater risk of succumbing to the coronavirus so where does this leave players like Sadio Mane, Pierre-Emerick Aubameyang, Thomas Partey, Wilfred Ndidi or even Mohamed Salah?
The football world and by larger extension the sporting world should have taken the threats of previous epidemics seriously. The world has already witnessed the Bird Flu, Swine Flu, SARS, MERS, Ebola and even the Zika Virus all in the last two decades. That should have been enough signal that something more deadly was on the horizon. The WHO after all warned about this, so steps should have been taken to insure against losses and damages that could arise from an event not holding.
This isn't right. Football is a sport, not a TV programme. It shouldn't return in England until fans can fill the stadiums. Top flight football continues to be ruined by greed & money⚽️ pic.twitter.com/Zuyt69vbJ2

— Jack Lebeau ???????????????????????????? (@JackLebeau66) May 16, 2020
Wimbledon profited a reported $150 million due to this year's tournament not holding, something that had been in place since 2012. It is also reported that the Belgian Jupiler League that was the first football league in Europe to be called off also has such protection.
There is the probability of these disruptions coming up again in future so rather than complain about losses that can arise due to inactivity, the TV rights deals as well as player contracts all need to be renegotiated so loses won't be monumental.
Hopefully, the decision to return in haste would prove to be the right decision rather than a catastrophic one.
---
Which side are you on for football resumption? Is right to do so or not? Share your thoughts in the comments section
Photo credit: Getty Images