So, the dreaded day finally came. On Tuesday, August 25, 2020, Lionel Messi, Barcelona's iconic and supremely gifted captain, sent a burofax to the club indicating his desire to leave the Catalan giants. This singular act has sent the football world buzzing, with fans gathering at the gates of the Camp Nou to clamour for the resignation of club president, Josep Bartomeu.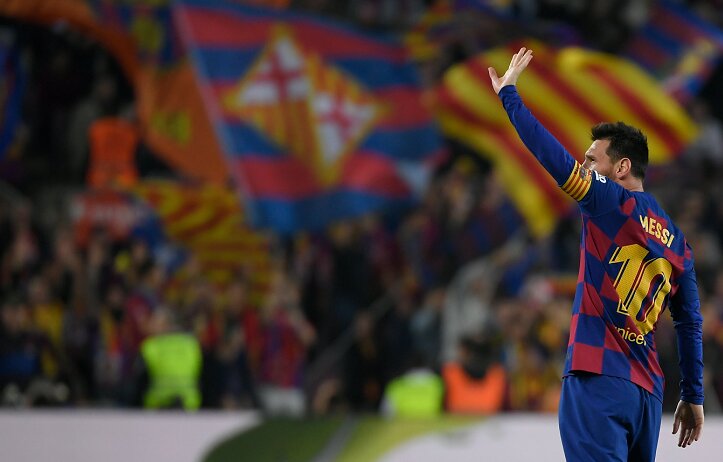 The truth is, it has been a long time coming, and sooner or later, Messi and Barcelona have to part ways. It has been an exciting and not-entirely-blissful joyride, but all good things come to an end in this world. In this article, I discuss the reasons for Messi wanting to leave, his likely destinations, the advantages and disadvantages of him jumping ship and what the future holds for Barcelona.
Why Messi wants to leave
It is an open secret that there is no love lost between Messi and his current employers. As stated in my last article, the problems of this Barcelona team commenced with the sale of Neymar to Paris Saint-Germain, but it runs much deeper than that. Since the 3-0 loss to Juventus in the 2016/17 first leg Champions League quarter-final (a match which Neymar played in), Barcelona have been on a disappointing path.
Consecutive losses to Roma, Liverpool and Bayern Munich have ensured that Messi has not been able to lift Europe's top trophy for five years. After Neymar left, a retinue of misfits have come and gone, the latest being Phillippe Coutinho, whose two goals in the painful 8-2 loss added salt to Barca's injury. Messi has never felt truly supported, especially with the board unable to bring back Neymar from PSG.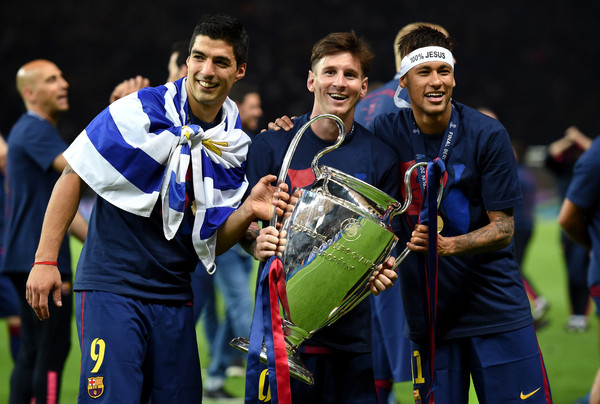 Away from the field, the Barcelona board members have made themselves clowns by the many dirty dramas they staged in the just-concluded season. The I3 Ventures scandal, the hurried sacking of Ernesto Valverde, the attack by ex-technical secretary Eric Abidal on the players and the sharp outbursts by ex-assistant coach Eder Sarabia during the last El Clasico has left Messi despondent and to reconsider his decision to end his career with Barcelona.
The loss to Osasuna at home in the penultimate league match of last season led to the capitulation of the league title, and this made him declare his own team as 'very weak'. The Lisbon drubbing was simply the straw that broke the camel's back.
Where will Messi go?
Due to the financial handicap experienced by football clubs and caused by the Covid-19 pandemic, there are not very many clubs that can afford to sign Messi. First, his release clause is over US$800 million! He is on a salary of around US$640,000 per week. Despite having a clause in his contract that says he can walk away free at the end of every season, the stipulated date of June 10, 2020, has since elapsed. The season ended in August, hence Messi and Barcelona will have to sort out the legal technicalities of this bone of contention.
Premier League runners-up Manchester City seem to have the upper hand in the Messi race since Pep Guardiola calls the shots there. Chief Executive Officer Ferran Soriano and Director of Football Txiki Begiristain are people with a Barca history who also know Messi well. The issue is whether they will want to pay a fee for him or sign him for free.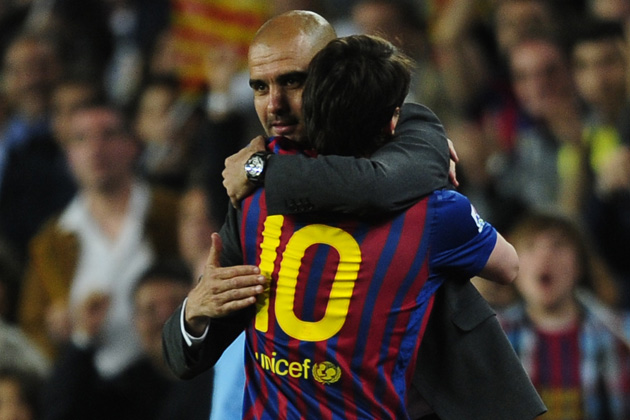 It has been rumoured that PSG, despite being financed by wealthy owners, will not bid for Messi as they seek to build a future around Neymar and Kylian Mbappe. The release of Edinson Cavani and Thiago Silva and the payment of €50 million to retain the services of Mauro Icardi have ensured that like Man City, they seek to stay in the good books of UEFA's Financial Fair Play regulations.
Another interested club is Inter Milan, with the drive for the player being the low-income tax paid in Italy and the great ambitions of Chinese owner Steven Zhang to wrestle Italian football from the firm grip of Juventus. However, it remains to be seen if the Italians can actualise their dream of making this sensational signing.
At 33, it is highly implausible to picture Messi in America's Major League Soccer or Chinese Super League at this time.
The good side of Messi's departure
What could happen if Messi eventually quits Barcelona? First, the club will say goodbye to Messidependencia. The departure of Messi will open the exit door for other heavyweights in the Barca locker room. This invariably means that the club will reduce its great wage bill significantly. Also, the arriving fresh legs and young blood will give Barcelona a new beginning. Like Guardiola, new boss Ronald Koeman can start afresh with all the big names gone.
Wayne Rooney on:

● Messi in the Premier League
● Messi vs. Ronaldo
● Messi in MLS
● Messi winning the Ballon d'Or

(via @talkSPORT) pic.twitter.com/mHA0JgsOpr

— ESPN FC (@ESPNFC) August 27, 2020
Koeman will be able to chart a new course for the club with the likes of Pedri Gonzalez, Francisco Trincao, Ansu Fati and Ruqui Puig. If he can infuse the Barca DNA into incoming players and potential signings, the gloom around the Camp Nou is sure to disappear, and the team can find glory once again.  Since Messi is no longer in the picture, they could have an aura of unpredictability that punishes any team that underrates them. Who knows, tiki-taka that has been thought to be long dead might just return.
The pitfalls of Messi's exit
The quitting of Messi will definitely mean that Barca's fear factor is gone for good. Even lowly teams will not cringe when facing Barcelona since their enforcer is gone. There is no name on the Barca rooster that commands respect as does Messi's, and this could have economic implications for the club.
Every football club is holding fast to its great players, and Los Cules could become indifferent to the team. It would also mean that from then on, every big name bought will somewhat be unrealistically expected to measure up to Messi's lofty standards. It also portends a bleak future for Bartomeu's already-dented image; he will forever be remembered as the president who released Messi.
Leo Messi on some of the clubs and players he admires ???? pic.twitter.com/GJtGZuGqHM

— B/R Football (@brfootball) August 26, 2020
For his part, Messi will no longer be able to further cement his already-stellar legacy at Barcelona, perhaps put the icing on the cake by breaking the few records left (such as being Barca's all-time appearance record holder, an honour held by ex-teammate and future coach Xavi Hernandez). Should Koeman start abysmally, he will receive sticks as just another coach, and the outcry for Xavi will resume.
What the future holds for Barcelona after Messi
Messi's impending exit may be a harbinger of good things. Whether Barcelona fans like it or not, this day has to come. Messi and Barcelona are a love story with an expiry date. The Rosario-born player has served the Cules meritoriously for two decades, and he has had success at every level. Sixteen professional seasons and 34 titles later, it is a legendary tale that will be told and retold for decades to come.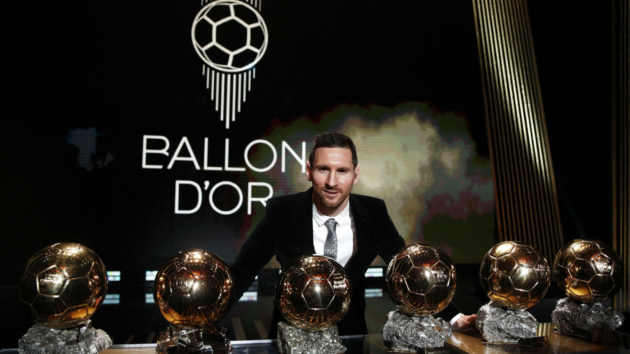 It is also important to remember that before the coming of Messi, there was Cesar, Kubala, Cruyff, Maradona, Romario, Ronaldo, Rivaldo, and Ronaldinho. After him, there will be other great players at Barcelona. Perhaps it is time to find pastures anew and open another chapter in an indisputably glittering career. For me, I say: "Thank you Messi for the glorious years".
And as always, Barca will be back.
---
What are your thoughts on Messi deciding to leave Barcelona? Share them in the comments section below.
Follow Akin on Twitter: @mac_akin_ajayi
Photo Credit: Getty Images