The major lessons from the 2015-16 European football season
With the conclusion of the major football leagues in Europe over the weekend, this writer takes a look at four major lessons learnt in the last 10 months.
Football for many people is not just a sport. The just-concluded European football season offers any introspective fan some cogent life lessons that can help one to cope with the vicissitudes of life. Here are some of them.
Money does not always guarantee success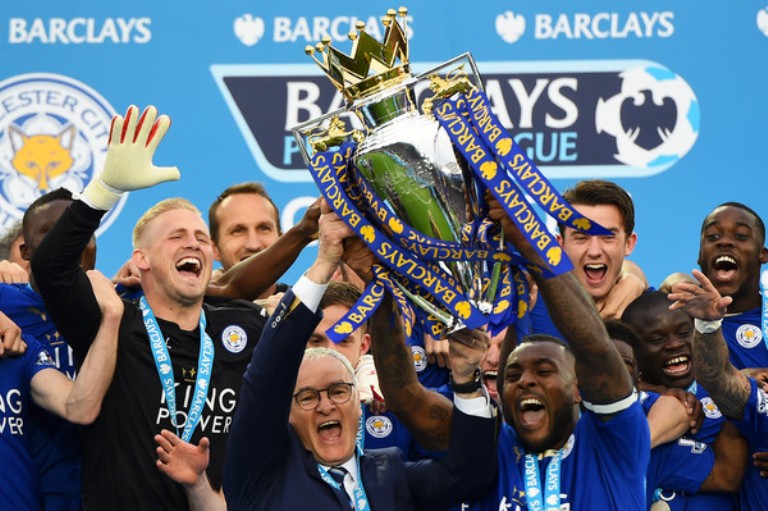 Since the turn of the century, it has become clear to football stakeholders that to win titles and generate income for football clubs, astronomic sums of money have to be spent in the form of quality signings. Starting from 2003, the fortunes of clubs such as Chelsea FC, Malaga, Paris St. Germain, AS Monaco, Manchester City and Valencia, just to mention a few have changed with varying degrees. These variable forms of successes could tempt one to say that money rules the game. But this is not entirely true. Team spirit and work ethics are also crucial. Leicester City are a sterling example. In their second season at the top flight of English football, they spent £37.62m (albeit more than Arsenal and Stoke City) on 8 signings; the costliest of these players went for £8.25m. This happened at a time when other more prosperous clubs spent fortunes on combined signings: Tottenham Hotspur (£53.25m), Chelsea (£67.88m), Liverpool (£95.41m), Manchester United (£109.65m) and Manchester City (£152.77m). Yet, the desired results came, neither from the sum nor the quality of the signings, but the performance on the pitch.
The Foxes beat most of these teams and won 23 of their 38 matches, losing just three. They also produced the league's second highest goal scorer in Jamie Richard Vardy (24 goals). If it were down to just money, Leicester City should be playing in a B- or C-rated league. But no, they will be flying the British flag at next season's UEFA Champions' League campaign. Like their coach Claudio Ranieri said, it is wonderful that they have achieved this feat in the big money era. Let's hope that they build on this achievement and not rest on their oars.
Angels are bright, but even they can fail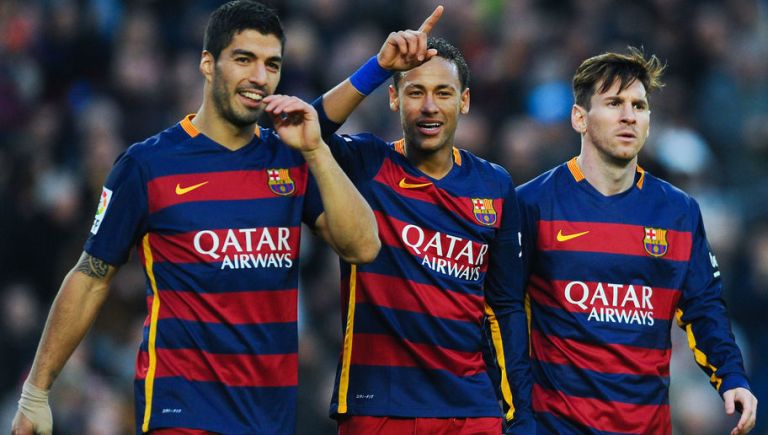 No doubt, many a reader will remember the story of the rebellious angels of biblical Noah's day. Angels are intelligent and powerful spirit creatures and so they can make no mistakes, right? Wrong! FC Barcelona is a club with some supremely-gifted players who are trophy-thirsty and goal-hungry. They had come into the season as treble winners and wanted to repeat the feat, something no club has ever done. They had won one European and one intercontinental trophy at the end of last year. At one stage in the Spanish La Liga and in Europe, FC Barcelona were considered invincible and infallible. They had played 39 games and remained unbeaten in half a year. The dream was looking plausible but things changed without notice. Overreliance on their revered attacking triumvirate of Lionel Messi, Luis Suarez and Neymar (MSN) and the failure of the club and the manager to correct a few chinks in their armory led to disappointment, at least by their high standards.
They lost four in five consecutive games (two at home) across two competitions and went out of the UEFA Champions League at the same stage they did two years ago, beaten by the same team. Suddenly, they seemed very lackluster. It was a bitter pill to swallow. They had failed to do the impossible. Call it fatigue. Call it complacency, but the bitter truth was that they slumped at the most critical moment. Had they failed to rise from the ashes of defeat to the pinnacle of glory in the latter stages, it would have marked the end of an era. Imperfection is intrinsic; it is real! Barça will live to fight again, but they will do well to remember the lesson above.
*To be continued