Usain Bolt: A champion even in defeat
The 2017 IAAF World Championships in London was the last event Usain Bolt would participate in before retiring. The Jamaican has dominated the 100 metres, 200 metres and 4×100 metres since the 2008 Summer Olympics in Beijing where he won gold and did likewise at the 2012 and 2016 games. He also has 11 gold medals in the three aforementioned categories at the World Championships which he won between 2009 and 2015.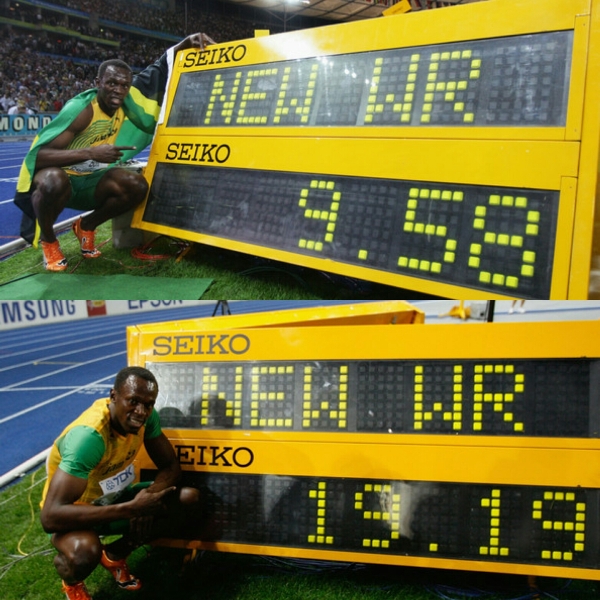 All these put Bolt on top of the sprints ladder, making him undoubtedly the greatest of all.
It was therefore expected that the 30-year would come back to the British capital and dominate like we've been used to seeing. It however wasn't to be the Lighting Bolt's season as he faltered beyond anyone's expectations, finishing third behind Justin Gatlin and Chris Coleman in the 100 metres finals and failed to finish his last event – the 4×100 metres relay, where he collapsed in pain having injured his hamstring.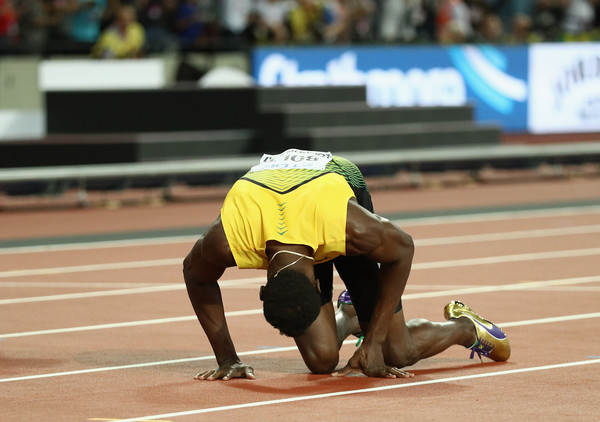 This might have been an embarrassing end to Bolt's glittering career but it's not. Assuming he won the events he competed in, hardly would anyone be surprised.
Bolt's loss has done nothing to stain his image or reputation because it might take a long while before anyone can break his 9.58 secs and 19.19 secs world record time in the 100 and 200 metres respectively and also take charge of those categories the way he did.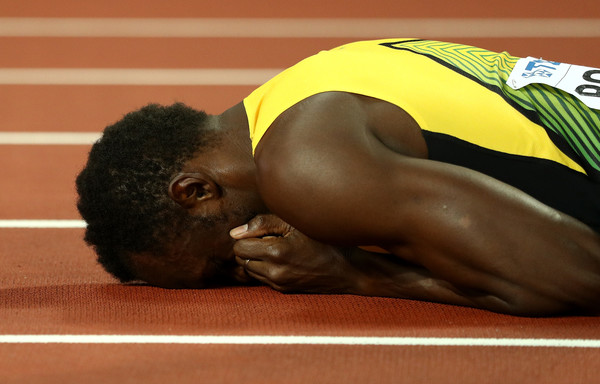 I am not surprised by all that's happened to him in London because he was already showing signs of decline from last year's Olympics where his pace reduced. It was at this point the Jamaican legend should have called his time from the game but he decided to give it one last shot in front of the London crowd that adore him so much. He also didn't have the best preparation heading into this World Championships.
The amazing thing about Bolt's adventure in London is how the crowd still went wild to cheer him up even without winning any event. The 100 metres event was won by Gatlin and should be a big deal. The 35-year old American's feat was however met with massive boos from crowd due to his previous history of doping.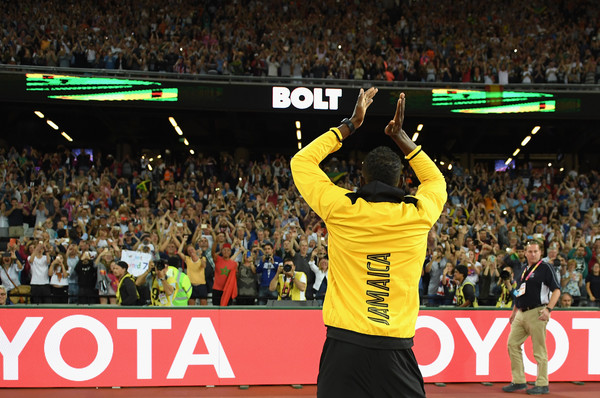 The crowd's love for their Jamaican man even in defeat only affirmed his legendary status.
Usain Bolt has no reason to regret his decision to race in 2017 despite his obvious deficiencies. He's lost for the first time for the last time and it couldn't be more epic than that.
---
What memories do you have of Bolt's illustrious career? Share them in the comments sections below.
Photo Source: Getty Images