Flashback to a year ago at Manchester United and boldly being confident of making the top four was a ridiculous idea. The arrival of Bruno Fernandes from Sporting Lisbon in January 2020, however, made the unthinkable thinkable. Donny van de Beek arrived in the next transfer window to further strengthen the squad.
With Fernandes' presence on the pitch seeing an improvement in the performances of players who were sometimes mediocre including Paul Pogba, there was the belief the club was finally closer to getting to the top where they should belong.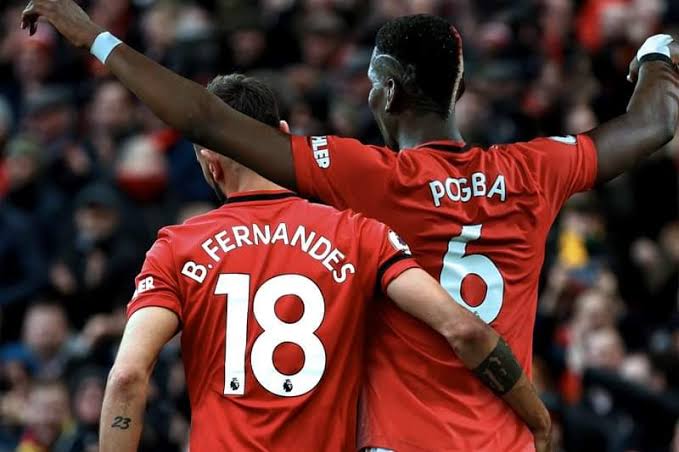 Van de Beek came in from Ajax Amsterdam alongside free agent and Uruguayan superstar Edinson Cavani as the major signings from last summer with the Red Devils looking to build on their incredible third-place finish during the 2019-20 Premier League campaign.
Cavani has turned out to be an important player for United but the same can't be said of Van de Beek who has been starved of game time, totalling 970 minutes of action in all competitions, largely being restricted to cameos off the bench.
https://twitter.com/DonnyXtra/status/1357055010559901699?s=20
This was not what many expected of the Dutch youngster who was one the bright stars of the famous Ajax side that edged past Real Madrid and Juventus en route the 2019 Champions League semi-finals.
Indeed, his stock continued to rise afterwards hence his purchase excited United faithful especially as the club beat off competition from the likes of Spanish giants Real Madrid for his signature…but was he really needed at Old Trafford?
https://twitter.com/DonnyXtra/status/1357430959482826754?s=20
From the moment Van de Beek was linked with the Red Devils, I began to question the necessity to have him bearing in mind there were already five midfielders in Fernandes, Pogba, Fred, Scott McTominay and Nemanja Matic. I was of the view then the Dutchman would have a hard time playing except one of the midfielders was going to leave notably Pogba, or if one of them got injured or was off form.
Fernandes has continued to be the go-to star for inspiration while Pogba rediscovered his best form after a bout with coronavirus and his agent fuelling speculation he was going to leave this summer.
https://twitter.com/DonnyXtra/status/1355378099077197825?s=20
Many have questioned why manager Ole Gunnar Solskjaer has refused to use Van de Beek more often but it's going to be difficult at this point because the Norwegian tactician has a penchant for using his best and proven team over a long stretch of games without largely altering it. Not forgetting the superb form they are in at the moment.
Van de Beek might have scored on his debut in the season-opening defeat at home to Crystal Palace and has shown flashes of brilliance in his cameos and few starts with his deft touches, passing and movement, but none have come close to what Fernandes, Pogba or the other midfielders have shown where they seized the limelight.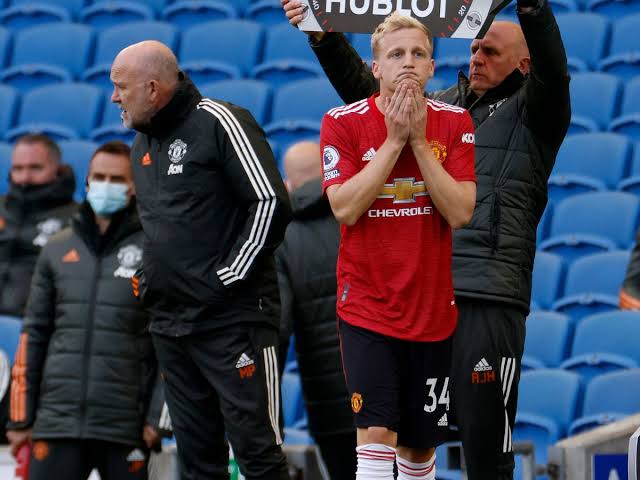 The 23-year-old played the entire second half of United's emphatic 9-0 bashing of Southampton on Tuesday and was largely invisible on the night, in fact, the quietest player on the pitch while others including the two other substitutes (Anthony Martial and Daniel James) made massive statements, the two aforementioned subs getting on the scoresheet.
It has been suggested Van de Beek is not suited to the way Man United play which is dependent on individual brilliance rather than a detailed tactical pattern like he was accustomed to at Ajax. Well, he has to adjust to the reality of his new environment if he's to succeed and get the attention he deserves because he is simply not doing enough with the opportunities given to him.
Van de Beek seems to be in no mans land when he plays. Gets into crowded areas and has minimal impact. Great with close control, but needs to look for the ball in areas where he can have more of an impact. #MANSOU

— Dave Andrews (@dvens23) February 2, 2021
Whenever Van de Beek comes on to play, he has to play close to or better Fernandes and Pogba, bursting with high levels of energy, determination and motivation to win especially when the team has fallen behind as they have on many occasions this season, otherwise, he will make playing chances harder for himself even as Solskjaer still has a lot of faith in the Nijkerkerveen-born midfielder.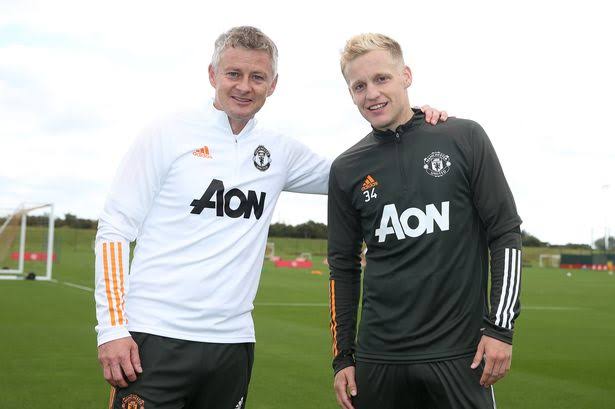 It is rather unfortunate Fernades has set a very high-performance standard since his arrival, but how Van de Beek will raise his bar is up to him and no one else. Yes, he's not played much, but he's got to show each little time he spends on the pitch he's got a point to prove.
Do that and Solskjaer will have an even bigger selection headache – in a good sense, to deal with.
---
Will Van de Beek reach desired expectations at Old Trafford? Share your thoughts in the comment section below.