It's typical to hear that English players are overhyped. The media especially the British, try to paint a picture like they are phenomenal but it doesn't turn out to be the case when they compete with players from other leagues and countries. While there might be some element of truth in it, it does not apply to every English player, one of which is Harry Kane.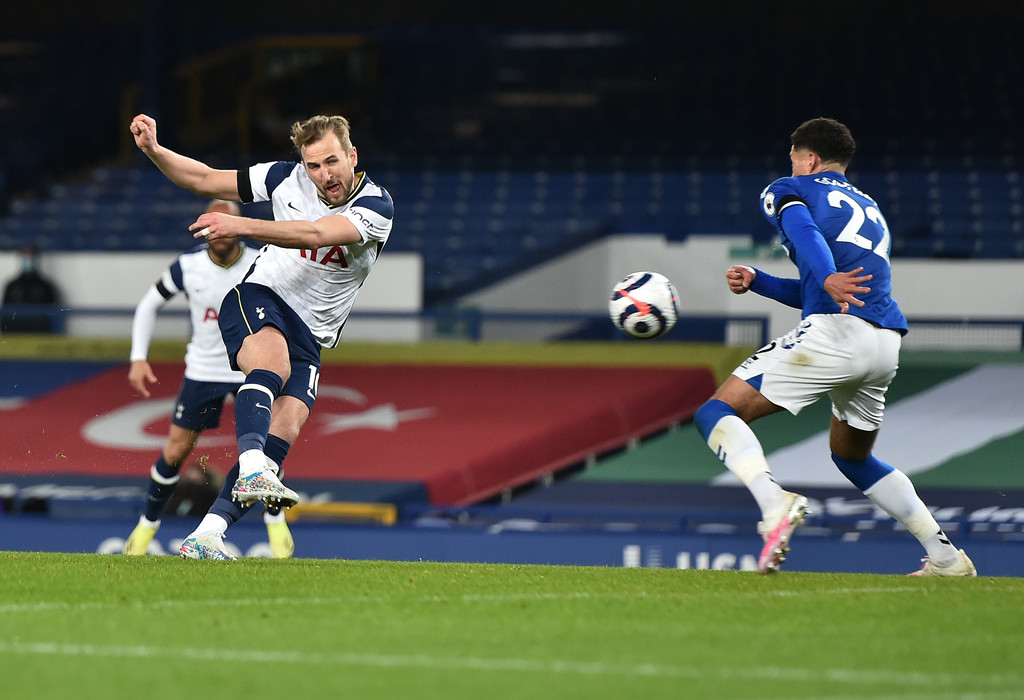 The Tottenham Hotspur forward has been linked with almost every big club in Europe from Barcelona to Real Madrid to PSG. Back home, the Manchester clubs and Chelsea have been rumoured to want him.
Kane is without an ounce of doubt a terrific player. Since making his Spurs league debut in 2014, he's gone on to net 221 goals for the club in all competitions, averaging 24 goals per season. This also bearing in mind he's had a fair share of injury problems, meaning he could have had more figures at this stage.
Harry Kane scored 34% of Spurs' goals in the Premier League last season, no player scored a higher percentage of their teams total goals in the competition.

Also between goals & assists, he was directly involved in 54%.

Mental stats. ????????????

(via @StatmanDave) pic.twitter.com/Y4Nvg6dzXo

— Micky Green's Tips (@_MickyGreenTips) August 7, 2021
Certainly, a man of such quality deserves to be with a successful side, but the problem is Tottenham have not been successful, with their last piece of silverware coming in 2008 (EFL Cup) and have only reached two finals since then (2019 Champions League final and 2021 EFL Cup final).
This has supposedly led Kane to become frustrated, as he desires to win trophies, and he's not getting younger either at 28. He therefore wants to leave, reportedly making his intentions clear.
Spurs are not keen on selling Kane and even if he were to be sold, it is believed he would go in excess of £120 million, a fee that is hard to spend on a single player in the financially troubled world that has been hit hard by the coronavirus pandemic.
Tottenham manager Nuno on Harry Kane: "Harry is with us. He has to quarantine, he's in the lodge but he's training. He already made the first day with the sports science. He's with us. Good", via @Dan_KP. ⚪️ #THFC

Nuno on Lautaro rumours: "I will only speak about Spurs players".

— Fabrizio Romano (@FabrizioRomano) August 8, 2021
Speculation of Kane's exit had been fuelled even further after he did not turn up for preseason training following his extended holiday after reaching the Euro 2020 final with England. He's however come out to clarify the situation, claiming he would not deliberately miss training, even though he didn't go into specifics about why he did so in the first place, neither have Spurs made any comment on the matter.
Chelsea has been seen as a possible destination for Kane as they need a potent striker and so are Manchester City, needing to replace the already-departed all-time club top scorer, Sergio Aguero. Those hopes seem dashed with the Blues on the brink of signing Romelu Lukaku from Inter Milan for a reported £97.5 million while the Citizens have landed Jack Grealish from Aston Villa for a British transfer of £100 million.
https://twitter.com/TheThfcBlog/status/1424298414020386816?s=20
Kane's transfer valuation is a huge stumbling block because it's not reasonable to spend £120 million or more on a single player at this time. It's just too risky a move to make even if the finances are available.
What's more is that Tottenham chairman, Daniel Levy, is known to be a very shrewd businessman, often going for the deal exactly how he wants it without making any compromises. He is reminiscent of Napoli president Aurelio De Laurentiis who for nearly four seasons has refused to sell Senegal defender Kalidou Koulibaly – hunted by Europe's big guns, because his valuation of over £100 million was never met.
Kane's situation won't be any different.
If Harry Kane is having a crisis because he can't win trophies without being at Man City, he should just look at Jamie fucking Vardy!

— Ferret (@ferret_7) August 7, 2021
The club would want him to continue leading the line as they hope to establish themselves as a Premier League powerhouse, especially as they've moved to the iconic and ultramodern Tottenham Hotspur stadium.
Kane is an icon and legend at Tottenham and there's no better place for him to be other than in North London. Yes, he has a craving for success, but he might just need to persevere a little to make it work.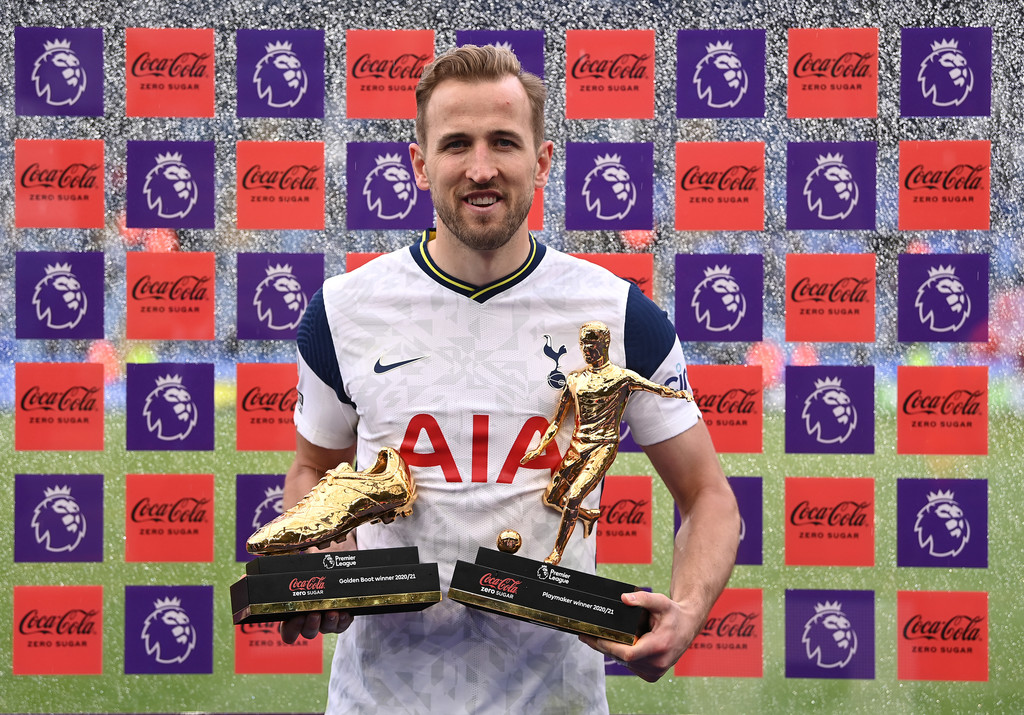 He's played at Tottenham without any pressure whatsoever on his shoulders and it's made him thrive beyond exceptional. That might not be the case at Man City, Chelsea or elsewhere where all eyes will be on him. The moment he has a bad day, it could lead to all hell coming loose.
Will Kane be able to handle such?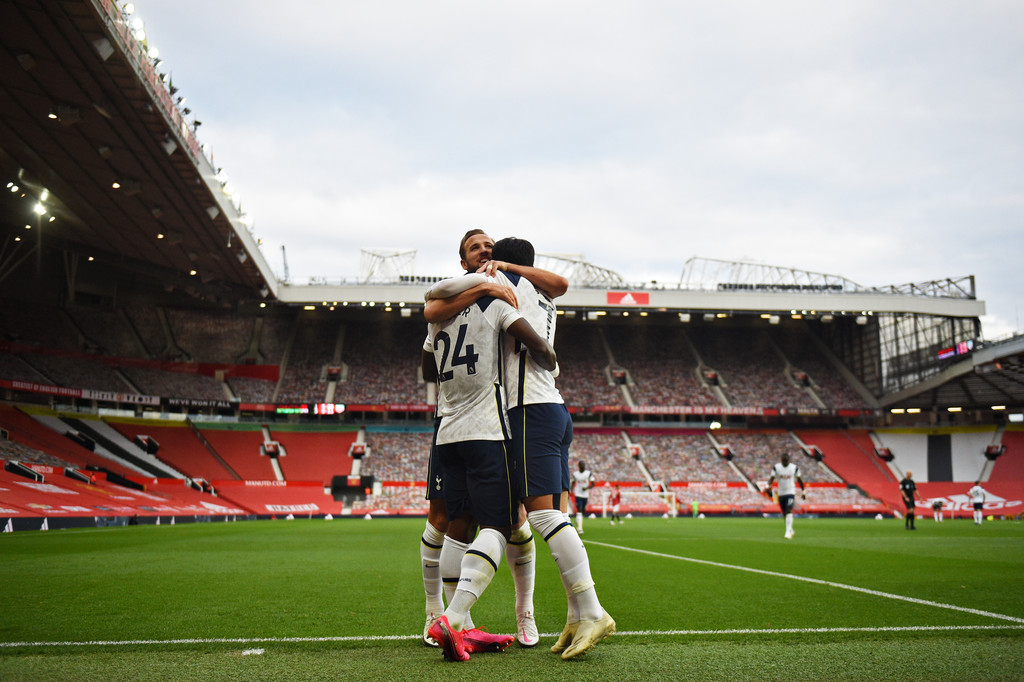 The Walthamstow-born player in his most recent comment says he's got love for Spurs fans and won't threaten the relationship.
"It's almost 10 years since I made my Spurs debut. For every one of those years, you – the fans – have shown me total support and love," he said.
"I wouldn't do anything to jeopardise the relationship I have with the fans who have given me such unwavering support during my time with the club. This has always been the case as it is today."
These statements are all too familiar for a player seeking a move, but it's left for Kane to show he truly loves the club by staying.
---
Will Kane succeed and win titles at Tottenham or he must go elsewhere at whatever cost? Share your thoughts in the comments box.
Photo Credit: Getty Images